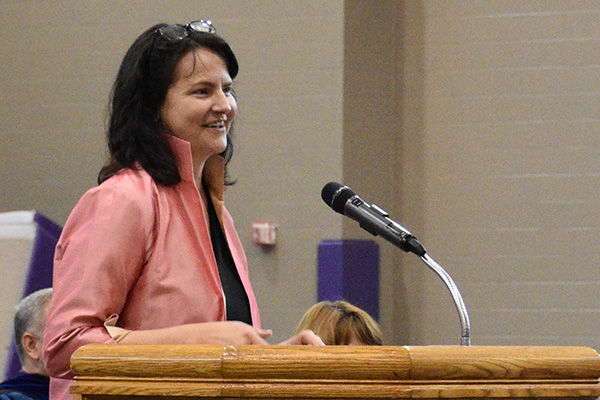 During a time when, as a whole, our nation's perceived well-being is declining, the importance of relationships was emphasized as a key to happiness during Opening Convocation.
---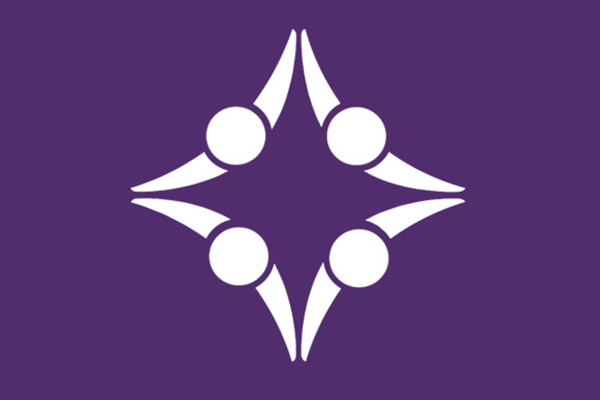 Five faculty members and 20 staff members or graduate assistants are joining the Bluffton University community this academic year.
---
Dr. Angela Montel, professor of biology, will present "The Power of Purple (and Red and Blue and Green and Yellow and Orange) Plant Pigments to Promote Human Health," on Sept. 6.
---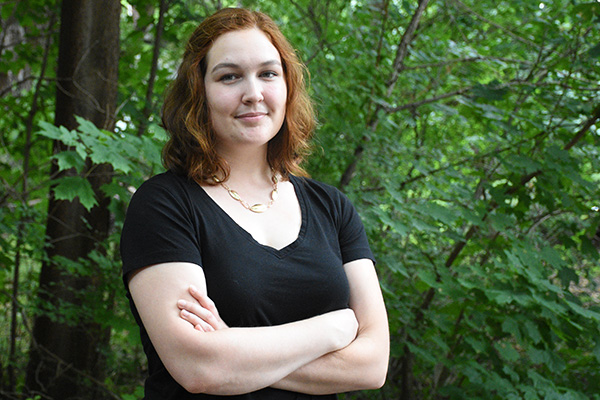 Rowena Zuercher created her own social work internship through the Summer Discovery Program which provides a $1,500 grant for Bluffton students to explore their vocation.
---
Ball in the House will perform Sept. 19 in Yoder Recital Hall. The high energy a cappella group performs R&B, soul and pop hits that have audiences singing, dancing and beatboxing along.
---
Kathy Dickson '03, director of vocational discernment and community engagement at Methodist Theological School of Ohio, will speak Sept. 3 on "Discernment on Purpose--Checking in on Your Best Life."
---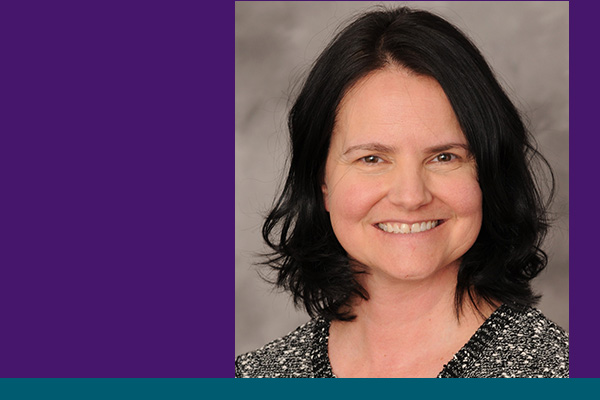 "The Power of Relationships: How Connectivity Impacts Well-Being" will be the Opening Convocation address by Dr. Beth Taylor Mack of the YMCA of the USA.
---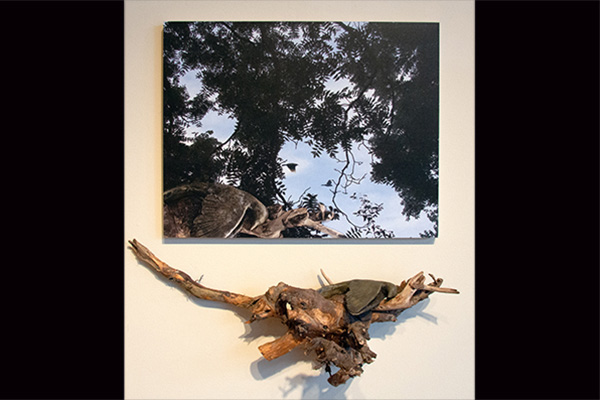 "A Visual Reflection on Fear and Connection" by Merrill Krabill of Goshen College, will be displayed Aug. 26 - Oct. 18 in Grace Albrecht Gallery.
---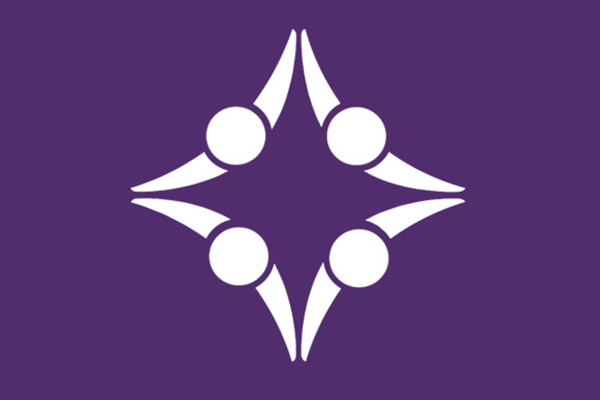 Dr. Bo Young Kang, director of choral activities, will lead an informal singing event on Wednesday, Aug. 21, in Mosiman Hall.
---