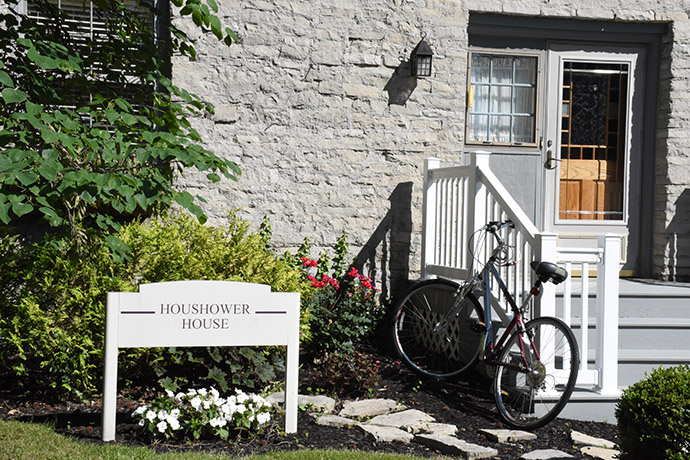 Welcome Center
---
Make your first stop on campus at the Admissions Welcome Center, located in the stone Houshower House on Spring Street.
Our beautiful campus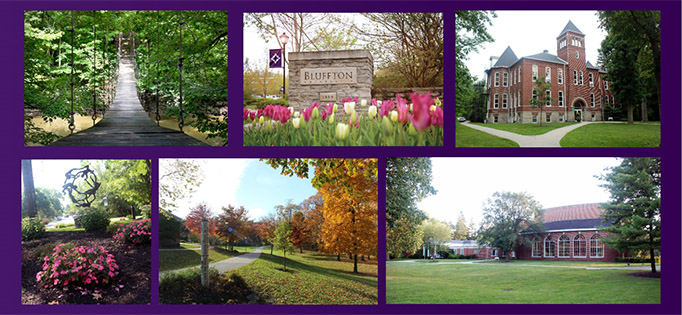 Bluffton University is located on 234 acres of rolling land, partially covered with a natural forest of oak, elm, beech, buckeye, maple and more than 100 other varieties of trees. The south side of campus is traversed by Little Riley Creek, giving the campus a "retreat-like" feel.
On the 60 acres of the main campus are academic and residential buildings, the student center and athletic facilities. The remaining acreage includes the Bluffton University Nature Preserve, which offers the Moyer Nature Center, an eight-acre lake, nature trails and the swinging bridge.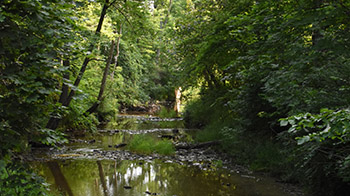 A tree walk for campus visitors, originally compiled by Dr. Robert Antibus, emeritus professor of biology, and expanded by JoAnn Antibus, identifies more than 60 tree species across campus.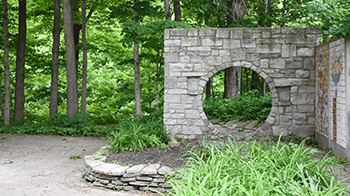 From one end of campus to the other, works of art are permanently on exhibit for all to enjoy. This Art Walk starts in Riley Court, at The Lion and Lamb Peace Arts Center, and then heads to Sauder Visual Arts Center before crossing the creek to Marbeck Center, Centennial Hall, Musselman Library, College Hall and Yoder Recital Hall.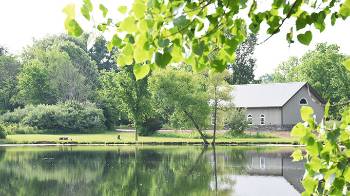 The Moyer Nature Center, an 1,800-square-foot building located near the main entrance of the 160-acre Nature Preserve, opened in 2018. Through her donation, Harriett (Burkhart x52) hopes the multipurpose facility will "contribute to education, provide a focal point for cooperation and encourage stewardship of the natural environment."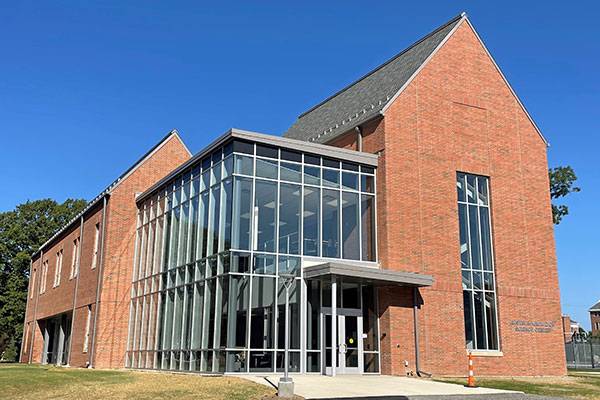 Austin E. Knowlton Science Center, which opened in fall 2023, is a two-story building designed for 21st century teaching and learning for students in biology, chemistry and dietetics, and is an integral part of Bluffton's liberal arts education.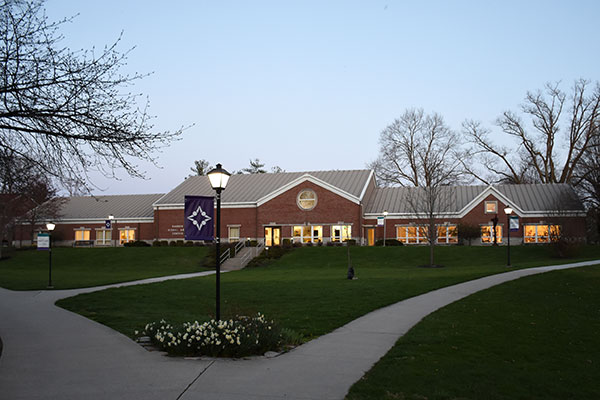 Sauder Visual Arts Center, a 21,000-square-foot building, overlooks the Little Riley Creek floodplain. Sauder houses the Grace Albrecht Art Gallery, a Mac lab, darkroom, faculty offices and laboratory/classroom space for printing, painting, drawing, arts and crafts, sculpture, ceramics, kilns, graphic design, woodshop and welding.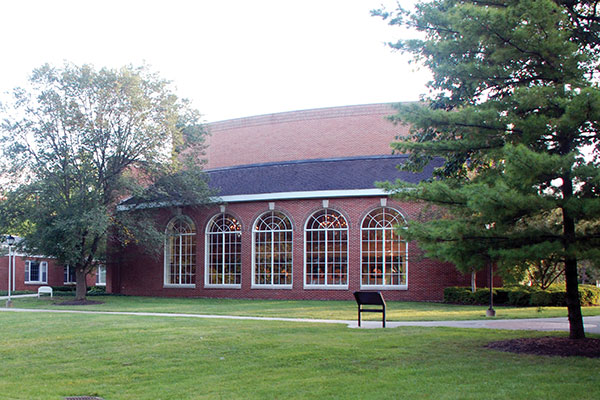 Mosiman Hall, the music department's home, was expanded in 1996 to include Yoder Recital Hall, a 300-seat, state-of-the-art performance facility. The complex houses three classrooms, a rehearsal/lecture hall, faculty teaching studios, practice rooms, a music library/listening center and MIDI lab with synthesizers, computers and software. Bluffton University is an All Steinway School.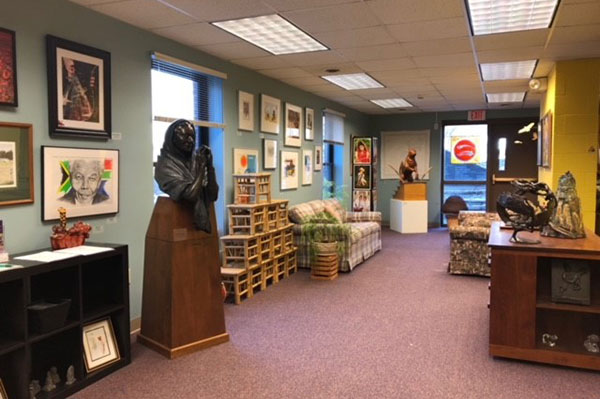 The Lion and Lamb Peace Arts Center is located in the lower level of Riley Court. The Lion and Lamb provides resources to teach children about peace, justice, cultural understanding and nonviolent responses to conflict by interacting with literature and the arts. The facility was expanded in 1997 to include the Honda Outdoor Sculpture Garden.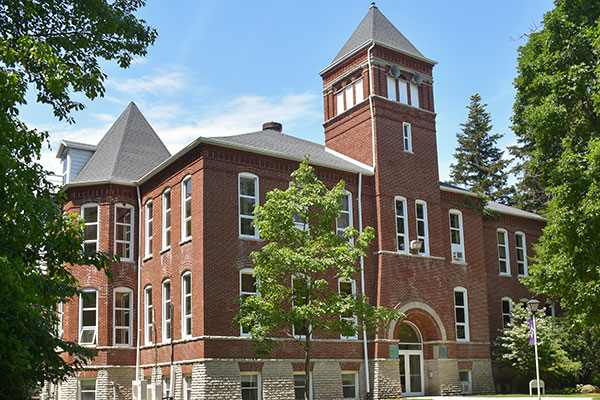 Bluffton University's first building, College Hall, now houses administrative offices, the Learning Resource Center, several classrooms and Ramseyer Auditorium. The intimate auditorium has seating for 135 and is used for drama productions and theatre classes.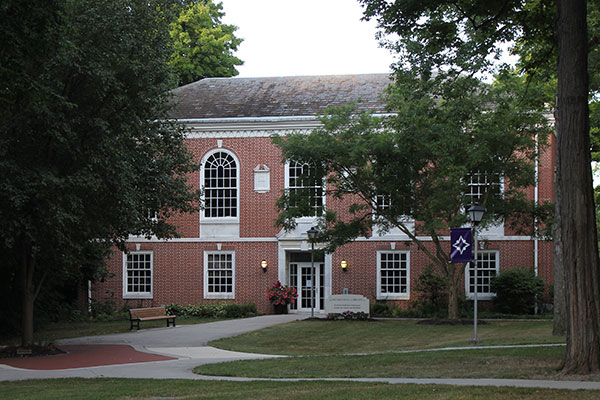 Musselman Library, provides access to print, digital and special collections to support the academic pursuits of all Bluffton University researchers. Through the library's membership in the OPAL (Ohio Private Academic Libraries), OhioLINK and SearchOhio consortia, students, faculty and staff have access to nearly 60 million items from libraries throughout the state.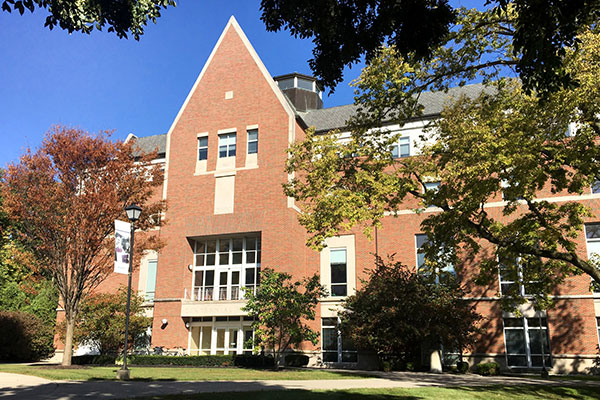 Centennial Hall opened in 2000. The 44,000-square-foot facility houses 16 classrooms, 38 faculty offices and the Technology Center. Academic departments housed in Centennial include social sciences, business studies, education, mathematics and English and language.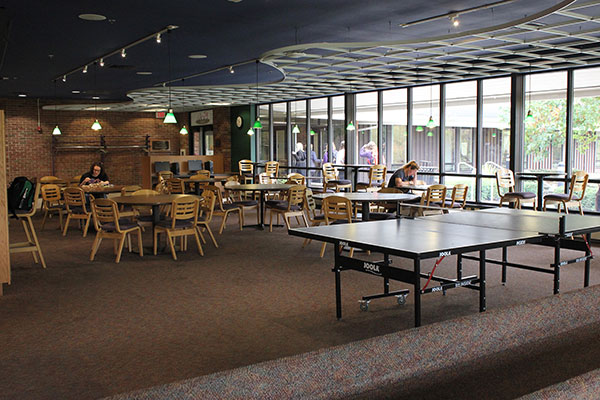 Marbeck Center, Bluffton's student union, houses dining facilities, a snack shop, game room, lounges, bookstore, mailroom, student organization offices and meeting rooms.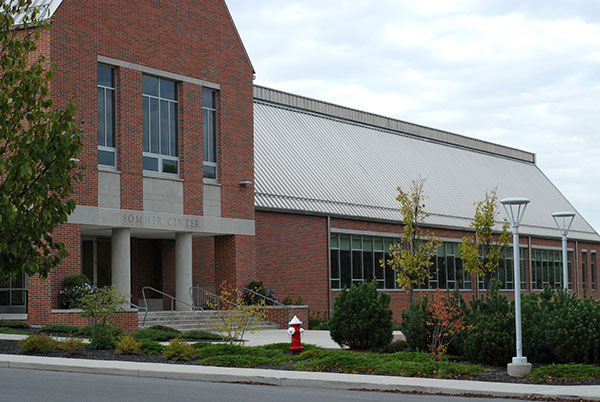 Sommer Center is a facility whose programs, services and activities promote good health, wellness and fitness education for all current students, faculty and staff. Sommer houses offices for Health, Fitness and Sports Science faculty and coaches, a multipurpose room, basketball and volleyball court, walking track, Weights and Fitness Center and athletic trainer's facility,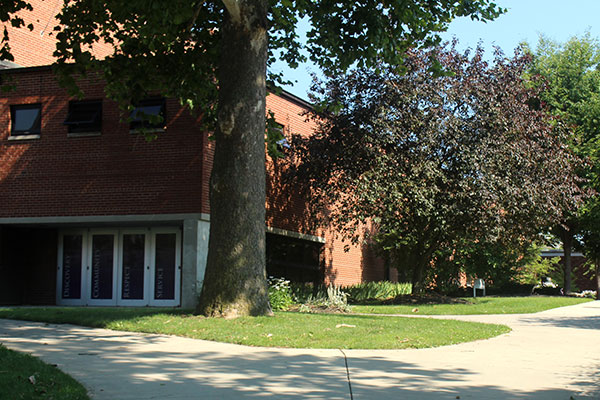 Founders Hall was built in 1951. The A.C. Burcky Addition was completed in 1971, with an annex added in 1996. The building houses two playing floors, one with a stage and seating for approximately 2,000; racquetball courts, classrooms, offices and general education science labs.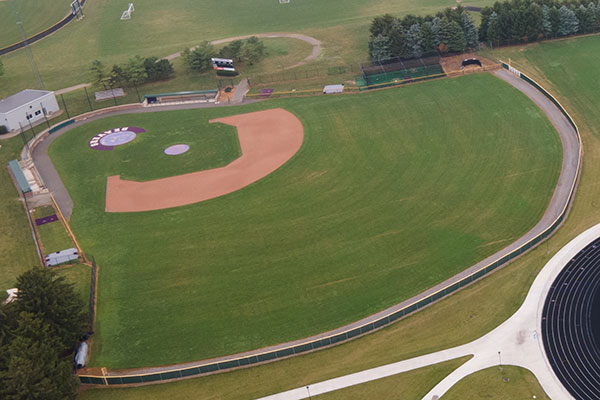 Emery Sears Athletic Complex, located adjacent to the main campus, includes the Bluffton University Memorial Field (baseball), Alumni Field (football), softball diamond, soccer field and an all-weather track. Dwight Salzman Stadium, dedicated in 1993, houses locker rooms, dressing rooms, concession stand, restrooms, classrooms and a storage area.