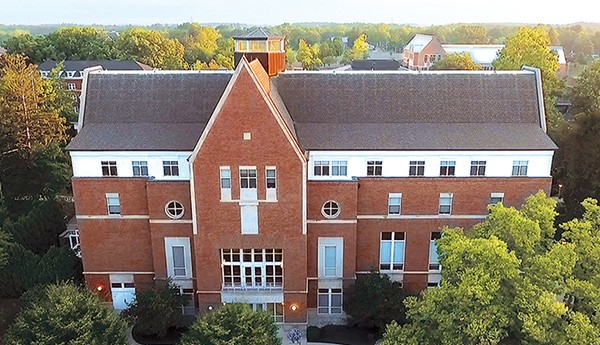 ---
First thing you should do is research the colleges that you are interested in. Make a list of questions that you have and make sure that you ask them on your visit!
Learn more about Bluffton with a Virtual Tour of our beautiful campus, then schedule a visit to experience Bluffton for yourself.
Visit campus
Discover your greater purpose at
Bluffton University
In light of recent developments concerning the spread of COVID-19, Bluffton's Office of Admissions continues to offer virtual visits. Additionally, in-person on-campus visits will resume May 12.
Register for your personal visit >

Personal visits offer a one-of-a-kind experience tailored to your individual interests.
Your visit may include:
Meet your admissions counselor
Individual campus tour
Meet faculty in your desired program of study
Meet with coaches
Other meetings by request
You may visit campus virtually, or you may choose to visit in-person.
Group visit events, such as Discover Bluffton or special events scheduled by various academic departments, provide an opportunity to experience Bluffton's welcoming community. You will learn more about Bluffton through admissions and financial aid presentations, student panel discussions, campus tours and more.
Discover Bluffton events in 2020-21
Saturday, Oct. 17
Saturday, Nov. 21, with Friday night esports overnight event
Monday, Feb. 15
Saturday, April 24, Junior Visit Day
If you are looking into Bluffton's Degree Completion or graduate programs, please contact the Adult and Graduate Studies office to set up a personal information meeting via Zoom.