New concentrations
05/18/2021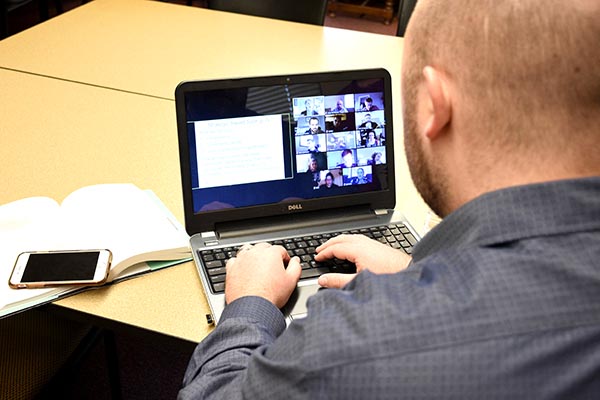 project management and supply chain management concentrations available
Bluffton University is adding new concentrations for business administration majors in two growing and in-demand fields. Students can now choose project management or supply chain management as concentrations for the major.
Project management, which includes leading a team to achieve specific goals, is one of the biggest skills gaps in the country and is needed in almost every industry.
Supply chain management, which involves organizing the acquisition, production and distribution of goods, is also in demand as e-commerce continues to grow.
"Both project management and supply chain management are projected to be rapidly-growing fields," said Dr. Jonathan Andreas, business department chair and professor of economics. "Project management is an emerging field that provides a valuable skillset for numerous different industries and supply-chain management is integral to trends that have revolutionized global manufacturing."
Concentration courses will be offered online through a collaboration called the Lower Cost Models Consortium (LCMC) which provides high-quality, affordable educational offerings to students at member institutions.
"We are pleased that this new collaboration provides an opportunity for students to learn from subject-area experts in these important fields," said Dr. Lamar Nisly, vice president and dean of academic affairs. "Graduates with expertise in project management and supply chain management are in high demand. Merging these skills with our Bluffton Blueprint general education courses will be a transformative combination for our students."
Business administration majors can also choose human resources management, international business, insurance and financial services, management, marketing and nonprofit management as concentrations.
Prospective students who are interested in studying project management or supply chain management should contact Bluffton admissions at admissions@bluffton.edu or 419-358-3257.
---
A degree in business at Bluffton will prepare you for more than just a job. You'll be ready for your career and life.