Best Graduate School
09/16/2020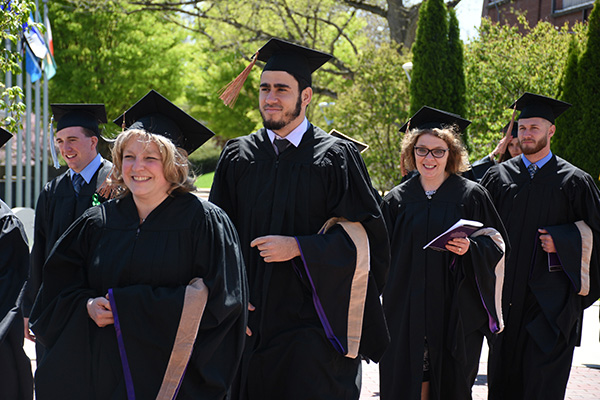 Bluffton graduate programs named 'Best in Ohio Business'
Bluffton University was recently recognized by "Ohio Business" magazine's 2020 Best in Ohio Business Awards for Best Graduate School Program.
In its inaugural year, the Best in Ohio Business Awards featured Ohio businesses and non-profits in a range of categories from education to health care. According to its website, the awards served as a way to promote the state at a crucial time.
Bluffton University offers graduate degrees in business administration, education and organizational management.
"Our graduate programs focus on leadership development not only within our students' professional worlds but in their personal lives and within their communities," said Robin Bowlus, vice president of advancement and enrollment management. "We've increased our commitment to improving access to quality graduate degrees through initiatives such as the Alumni Master's Degree Grant and the Corporate Partners Program."
Located on a 65-acre residential campus in northwest, Ohio, Bluffton University offers 86 majors, minors and interdisciplinary programs for undergraduate students, including nationally accredited programs in dietetics, education, music and social work.
Opportunities for working adults include accounting, business management and RN to BSN degree-completion programs and graduate programs in business administration (MBA), education and organizational management.