Discover your place.
---
At Bluffton, you'll find that our community extends far beyond the classroom. With more than 55 student organizations, 30 arts events and 18 athletic teams on campus, you will find your place.
BE INVOLVED
Learning at Bluffton goes beyond the traditional classroom. We have student opportunities for every interest.
Residence life
Live in community. Thrive in relationships. You'll feel a sense of independence but always find support and assistance in residence halls, student centers and other campus services.
Housing
---
As a residential student, you will form life-long friendships and experience a unique sense of community based on respect.
Community
---
The University Event Complex is the social, recreational, informational and community center of campus. Work out, get your mail and eat dinner!
Wellness
---
At Bluffton, you'll feel safe and supported by the many services and programs we have in place on our campus.
Discovery.
It doesn't just happen in the classroom. That's why we offer a range of artistic and cultural events through Arts at Bluffton to supplement classroom learning and experiential learning through residence life and athletics.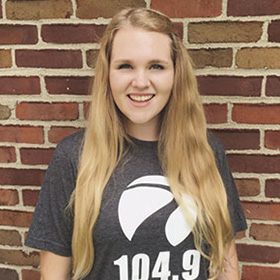 Who are Bluffton students?
---
Diverse in interests and backgrounds, Bluffton students are doing some really cool things. For instance, Hannah Conklin interned at 104.9 FM The River. And she wasn't just making coffee… Hannah's story
More student stories
News from campus
---
Campus news produced by and for Bluffton students, and student-produced live local sports and music shows, are available online through Bluffton's fully converged student media organization.
BlufftonWit.com
The Bluffton University Student Life Division, in collaboration with staff and faculty colleagues, strive to challenge and support student learning, discovery and growth. Using theory and best practices, the division serves as a key resource and advocate for the holistic development of all students and create a safe, welcoming and diverse environment.