New team announced
01/12/2021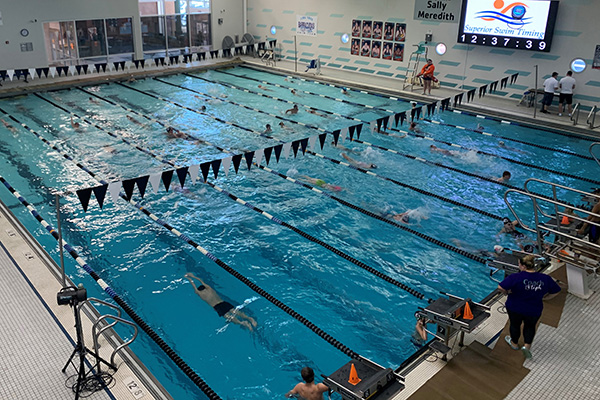 Swimming and diving to be added to athletics offerings
Bluffton University will add swimming and diving as an intercollegiate sport for the 2021-22 academic year. The Beavers are an NCAA DIII school and compete as part of the Heartland Collegiate Athletic Conference. With Bluffton's addition of men's and women's swimming and diving, seven schools in the HCAC will offer the sport.
"Offering a new sport has been under consideration at Bluffton University for the past few years. After carefully reviewing the programs in our area, surveying our current students and talking with HCAC officials, we are thrilled to announce this decision," said Phill Talavinia, vice president of student affairs and athletics. "There are extremely strong high school swimming and diving programs in northwest Ohio, as well as our wider region including Michigan, Indiana and Kentucky. We are excited to provide additional opportunities for students who are interested in continuing their education and competing as student-athletes at Bluffton."
The university is in discussion with area facilities to serve as the team's practice and host site. Bluffton currently has 16 intercollegiate athletic teams including men's and women's basketball, golf, soccer, cross country, indoor track and field, and outdoor track and field. Bluffton also offers football and baseball for men and softball and volleyball for women.
The search is underway for a head coach who will begin recruitment efforts immediately.