Current Students

Sunday Morning Worship at the Labyrinth.
Campus News and updates
Finals breakfast:
Tuesday, Dec. 13 at 10 p.m. in the Commons, wear your ugly Christmas sweater and enjoy breakfast foods, Christmas activities and more!
Meal plan:
Meal plan changes for spring 2023 need to be emailed to studentlife@bluffton.edu, deadline is the first day of class.
Parking:
If you need a parking pass email studentlife@bluffton.edu with the make, model, year, color and license plate.
Student employment:
Jobs are available for students on campus! Reviewing open positions and applying is easy through My Bluffton. From the "Student" tab, click "Learn and Earn" in the left margin. The page includes helpful information on the application process and work agreements!

We Are Beavers All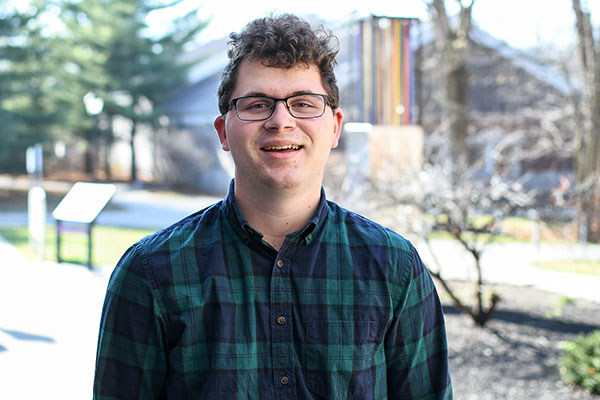 Caleb Mikesell '23
Upon graduation, Caleb Mikesell will be a fifth-generation teacher and a fourth generation Bluffton education graduate. He is currently completing his primary education student teaching at Perry Elementary School. In the spring, he will complete his intervention specialist student teaching at Leipsic Elementary School.