Current Students

Sunday Morning Worship at the Labyrinth.
Campus News and updates
Civic Engagement Day theme
Civic Engagement theme for 2023-24 is "Exploring the Continuum of Emotional Wellness." The 2023-24 year will consist of exploring mental health and emotional well-being.
Student employment
Jobs are available for students on campus! Reviewing open positions and applying is easy through My Bluffton. From the "Student" tab, click "Learn and Earn" in the left margin. The page includes helpful information on the application process and work agreements!

We Are Beavers All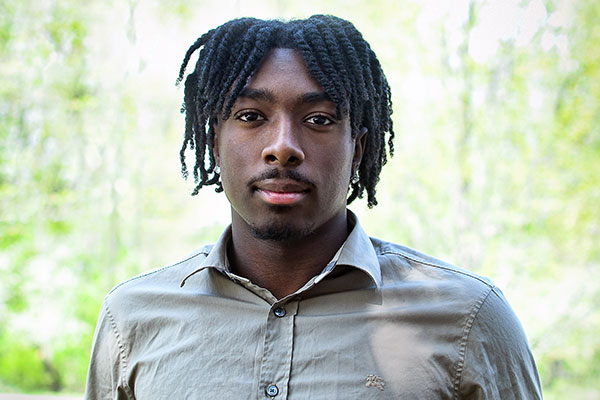 Damian Davis '24

A business administration and marketing double major, Damian Davis '24 of Bexley, Ohio, put in the work during his junior year, by completing a year-long internship at Wannemacher Total Logistics in Lima, Ohio. Starting with warehouse inventory to directly calling customers for billing, Davis learned the importance in consistency and communication.
"They've done a good job at emphasizing the key things that go into a business and what it takes to succeed," said Davis. "Your work ethic; having good communication with customers, partners and coworkers; showing up on time and being reliable. They really emphasize the business world."