Master of Social Work
Help people function to the best
of their abilities in their environment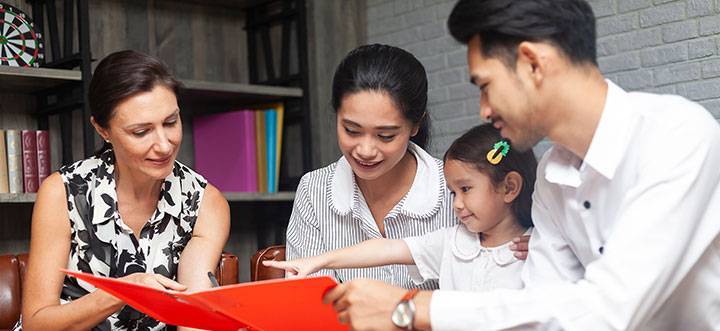 Bluffton's online Master of Social Work is designed to equip students with advanced knowledge and skills to meet the mental health needs of our communities.
This MSW, conducted in partnership with Goshen College, offers a holistic approach to the field of social work. With an emphasis on spiritual and religious integration, the program will prepare social work professionals to assist clients of diverse backgrounds.
With small class sizes and individualized attention, complete your master's degree in as few as 12 months, if you hold a bachelor's of social work from an accredited program.
We offer an MSW for those with and those without a BSW degree. Coursework is offered online and prepares you to sit for licensure in any state.

100% online classroom
---
Self-directed learning, weekly Zoom classes, in-person field work

Finish faster
---
Students with a BSW can graduate in 1-2 years

Change lanes
---
Have a degree in something other than social work? Earn an MSW in 2-4 years.

Prepare
---
Applications accepted in January. Classes to begin in fall 2023.
What makes this MSW different?
Faith based: Offered by two private, liberal arts, faith-based colleges
Integration of spirituality: Religion is a meaningful aspect of diversity
Anti-racism/anti-oppression: Learn to positively assist clients of diverse backgrounds
Priority review is given to applications submitted by May 1.

Program overview
The program provides a pathway students with a degree in something other than social work to complete their MSW education in two to four years depending on their course load.
Students who enter the program with advanced standing can complete the program in one to two years. Students with advanced standing have earned a BSW degree within the past 10 years from a school accredited by the Council on Social Work Education. (Students who earned the BSW degree more than 10 years ago will be considered for advanced standing based on social work experience.)
Courses will be offered through frequent group and individual Zoom sessions, as well as recorded lectures. Bluffton aims to offer the MSW starting in fall 2023.The number of credit hours required is dependent on the student's background.
# of credit hours:
| Student's undergraduate degree | Credit hours | Admittance level | Types of courses to take |
| --- | --- | --- | --- |
| BSW from a CSWE-accredited program within the last 10 years | 30 | Advanced Standing | Specialized courses only |
| Undergraduate degree other than BSW from any accredited institution | 57 | Foundation | Generalist + Specialized courses |
Field placement:
Field placement requirements will generally be fulfilled at an organization near you. All MSW students must complete 900 clock hours in field placements.
Students who enter the MSW program with advanced standing may bring in 400 hours from their BSW field placement. Therefore, they may complete field placement with an additional 500 hours.
Students who enter the MSW program at the foundation level must complete 400 hours as part of their generalist course work, and another 500 hours in their specialized course work, for a total of 900 hours.


For more information about the MSW program, contact:
Jeanette Harder, PhD, MSW
MSW Program Director, Professor of Social Work
msw@bluffton.edu, 574-535-7980
Admissions questions, contact
Claire Clay
Director of public relations and enrollment operations
clayc@bluffton.edu