CHECK THE:
Faculty and staff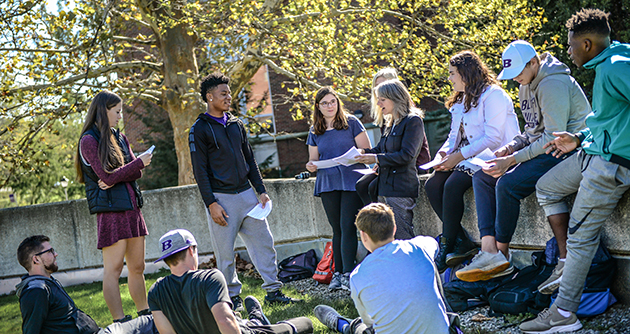 Students and faculty gather in new and familiar places for class.
CAMPUS EVENTS FOR THIS WEEK AND NEXT!
Design Your Life Training

A "Design Your Life" training session will be offered on Monday, Aug. 15, from 9 a.m. to 3 p.m. in Centennial 113 and lunch will be provided. The session will be led by Marathana Prothro. If you are interested in attending, please be in touch with Randy Keeler at

keelerr@bluffton.edu

Faculty and Staff Retreat
All regular faculty and staff should plan to attend the 2022 Faculty and Staff Retreat on Tuesday, Aug. 16, from 9-4 p.m. at The Centre in Bluffton. A continental breakfast will be available at 8:30 a.m. Dress is summer casual.

Restorative Justice Training will be offered to faculty and staff Aug. 19-21. Seating is limited and will take place the evening of Aug. 19 and the full days of Aug. 20-21. Please contact Tyson Goings at goingst@bluffton.edu

to RSVP or if you have questions.

Faculty Development Workshop Faculty and staff with teaching responsibilities are invited. It will be held from 9 a.m. to noon on Wednesday, Aug. 24, in Centennial Hall 211.
Updates From Our Campus Community
Business Card and Name Badges- The university will be placing an order for business cards and name badges soon. Check your supply to see if you have enough (next order will be January), send your information to Julie Hadding by Monday, August 15.

Advisors- We are looking for faculty staff advisors for the following groups: Esports, SERVE, Delight. Anyone interested in advising these groups should contact Holly Metzger at metzgerh@bluffton.edu
Cross Country HCAC Championship- This fall the athletic department and cross country program will host the HCAC Championship in October. We will also host a preview meet on September 17.
Changes in our campus community
Dr. Jeanna Haggard

, associate professor of food and nutrition, has resigned her position.

Jasonn Chatelain will be joining the IT department as the new director of PC computing.
Faculty/staff achievements
Robin Bowlus and Claire Clay

presented "Advancement, Enrollment and Athletics: Enriching Storytelling Through Divisional Integration" at the 2022 Independent College Advancement Associates Annual Conference on Friday, July 29.

Marathana Prothro delivered the sermon "Murmurs in the Wilderness" July 24 at Grace Mennonite Church in Pandora.
Darryl Nester gave the July 17 sermon on "Local and Global Hospitality" at First Mennonite Church.
Get to know Bluffton's faculty, staff and students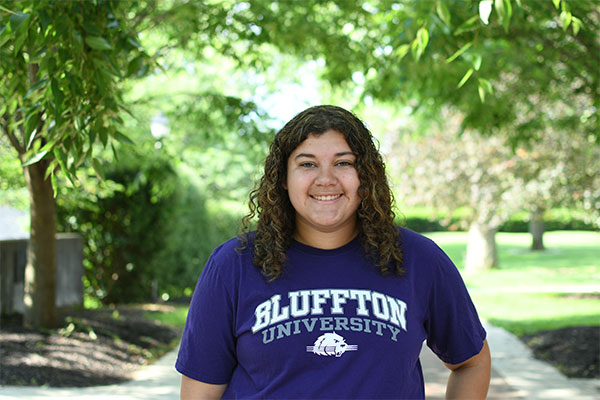 Alexa Chung '25- Heading into her sophomore year, Chung is gaining as much practice in the classroom as possible. During the spring 2022 semester, she served as a substitute teacher at Elida Elementary School on days she didn't have class. This summer, she is leading summer camp activities for two- and three-year-old kids at Languages and Tutoring Academy in Lima, Ohio. Chung Aims to Teach>