CHECK THE:
Faculty and staff
Updates From Our Campus Community
Faculty and staff recognition luncheon
Wednesday, May 10 at 11:30 a.m. in Marbeck Center Commons. RSVP here by Wednesday, May 3.
Riley Creek Festival and senior send off
Sunday, April 30, from noon to 4 p.m. in the parking lot by the baseball and softball fields. Enjoy food trucks, inflatables, axe throwing and more. Be sure to check mailboxes for meal tickets.
Get to know Bluffton's faculty, staff and students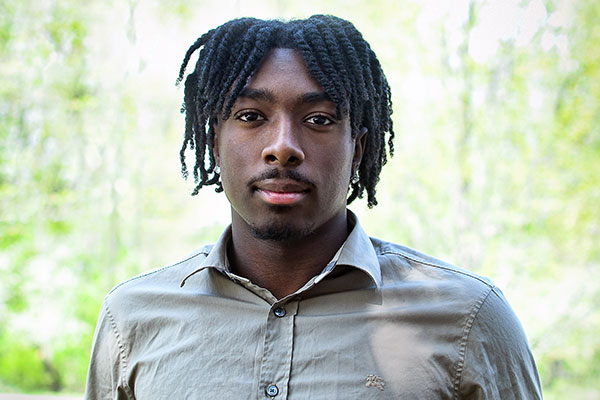 Damian Davis '24
A business administration and marketing double major, Damian Davis '24 of Bexley, Ohio, put in the work during his junior year, by completing a year-long internship at Wannemacher Total Logistics in Lima, Ohio. Starting with warehouse inventory to directly calling customers for billing, Davis learned the importance in consistency and communication.
"They've done a good job at emphasizing the key things that go into a business and what it takes to succeed," said Davis. "Your work ethic; having good communication with customers, partners and coworkers; showing up on time and being reliable. They really emphasize the business world."