2020 Harvest Dinner
10/07/2020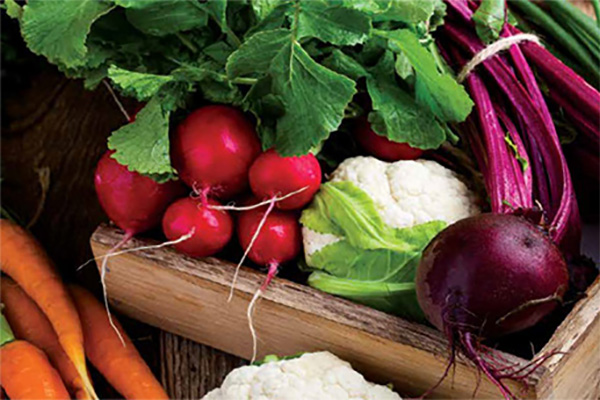 Harvest Dinner 2020:
a drive-thru, prepaid event
The Bluffton University Nutrition Association (BUNA) will host its annual Harvest Dinner, benefiting the Bluffton Community Assistance Corporation and the Churches United Pantry (CUP) in Lima, from 4-6 p.m. on Friday, Nov. 6. The event will be held in a drive-thru format this year. Tickets must be purchased in advance at www.bluffton.edu/harvestdinner via PayPal or credit card.
This year's meal, which will cost $50 and be packaged to serve a family of four, will feature a farm-to-table concept with much of the produce coming from a garden maintained by dietetics faculty and students. The menu includes beef pot roast, homemade gravy, mashed potatoes, roasted winter vegetables, Suters' corn, homemade rolls, and caramel and pecan cake. As usual, the meal will be made from scratch by Bluffton nutrition and dietetics majors.
Meals will be ready for drive-thru pickup on Rosenberger Drive by Founders Hall. Vehicles should enter campus from the Elm Street entrance.
For more information, visit www.bluffton.edu/harvestdinner. Questions should be emailed to Haley Gill, Harvest Dinner event coordinator at gilhsa@bluffton.edu.