Reading endorsement
04/13/2021
PROGRAM PROVIDES SUMMER READING ENDORSEMENT PATHWAY
Teachers seeking to advance their careers can fast-track their plans by enrolling in Bluffton University's summer reading endorsement program.
Licensed teachers, who took a phonics class during their undergraduate studies, can add the reading endorsement to their teaching license by taking as few as four classes from Bluffton University during the summer of 2021. The four mandatory classes will be offered during the months of June and July. The first set of online classes will take place from June 7-July 2 and the second set from July 5-31.
Experiential learning hours can then be completed in the participants own classroom or school. The program fulfills the Ohio Assessments for Educators requirements to take the reading endorsement examination.
"Our reading endorsement program prepares teachers to develop a greater insight into the process it takes to become a skilled reader and to grow in their knowledge base so they can help children of all ages," said Dr. Amy Mullins, director of graduate programs in education. "Our instructors are experts in the field, and we have a quality program that is flexible to fit the needs of the working teacher."
After teachers complete the summer reading endorsement program, they have the option to continue their studies and earn a Master of Arts in Education from Bluffton with six additional core classes.
Bluffton's MAEd program is committed to offering graduate-level courses in a cost-effective and convenient way. All classes in the program are offered online. The MAEd program has several start dates each year, including the summer, which gives working professionals the flexibility to determine when they are able to take on extra coursework.
For more information or to enroll in Bluffton's summer reading endorsement program or MAED, contact Shelby Koenig, enrollment counselor, at koenigs@bluffton.edu or 419-358-3684.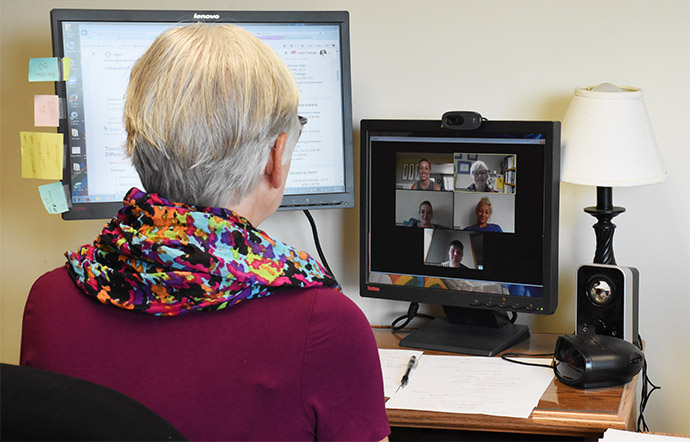 ---
Bluffton's MAEd program is online, self-paced and focused on your goals! Plus, the reading, intervention specialist and faith-based education concentrations can be taken as stand-alone programs.