Vaccination clinic
04/07/2021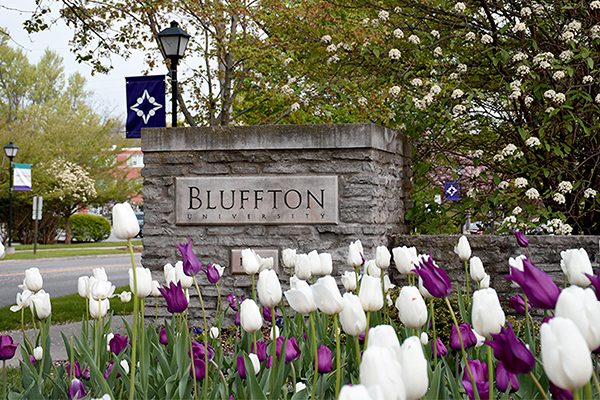 University and Hospital partner for student vaccination clinics
Bluffton University will partner with Bluffton Hospital to host on-campus vaccination clinics for current Bluffton students on Friday, April 9, and Monday, April 12. Bluffton University has been allocated 300 doses of the single-shot Johnson & Johnson vaccine to administer during the clinics.
"These clinics demonstrate our commitment to the health and safety of not only our students but to the larger village community and the communities our students call home," said Dr. Sherri Winegardner, director of nursing and chair of Bluffton's COVID-19 steering committee. "Vaccination is key to managing this pandemic, and we are grateful to the governor's office for providing vaccines directly to our campus."
As Governor Mike DeWine stated last week when announcing the vaccine shipments to college campuses, holding clinics on college campuses such as Bluffton increases ease of access for students.
"By offering vaccinations on college campuses we believe more students will opt to get the vaccine and they'll get it with their peers," said DeWine.
While the vaccine is voluntary, Bluffton's COVID-19 steering committee is encouraging students and employees to get vaccinated. Members of the campus community have been receiving regular communication about local availability and vaccine clinics. Information will be shared directly with students about scheduling appointments at the on-campus clinics.