Bluffton University develops partnerships with regional businesses and churches
05/20/2021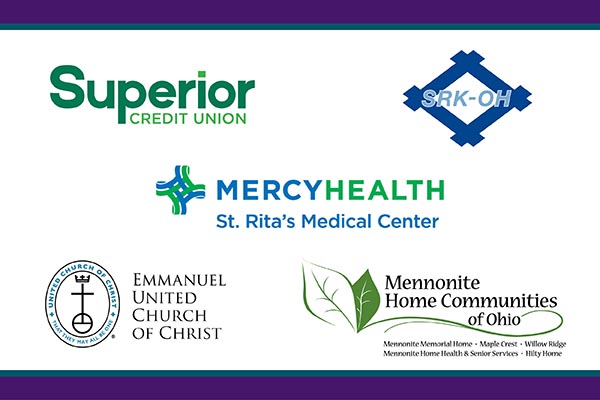 Corporate, Education and Church Partnerships provide educational discounts; enhance workforce/community needs
Bluffton University continues to grow its network of Corporate Partnerships in northwest Ohio. The university has entered into 3-year Corporate Partner agreements with four new Corporate Partners since January.
New Corporate Partners include:
Mennonite Home Communities of Ohio
Mercy Health
SumiRiko
Superior Credit Union
In total, 15 Corporate Partners and nine Education Partners have signed on since the spring 2020 launch.
Bluffton recently expanded its partnership program to include churches in northwest Ohio.
Emmanuel United Church of Christ is Bluffton University's first Church Partner.
"We are excited to grow and expand our connections in northwest Ohio to now include Church Partners," said Dr. Jane Wood, president of Bluffton University. "These partnerships enhance the pipeline of talent in Northwest Ohio while providing new opportunities for working adults and their families who are established in the region, committed to advancing their careers, and dedicated to improving their communities."
Bluffton's Corporate Partner and Education Partner programs provide benefit-eligible employees and their immediate families a 20 percent tuition discount on Bluffton University's undergraduate, degree-completion and master's degree programs. The discount is applied to both online and on-campus degree programs. The Church Partners program provides the same discounts to members of partner churches.
Business, school and church leaders interested in learning more about partnering with Bluffton University should contact Shelby Koenig at 419-358-3684 or koenigs@bluffton.edu
Founded in 1899, Bluffton University offers more than 80 programs of study for undergraduate students including nationally accredited programs in dietetics, education, music and social work. Adult and graduate programs are offered online and designed for working adults. Degree-completion programs include business management, accounting and RN to BSN. Graduate programs are available in business administration (MBA), education and organizational management. Bluffton graduates are prepared for life; 99 percent are employed, in graduate school or completing long-term service within six months of graduation.