Fall board meeting
10/21/2020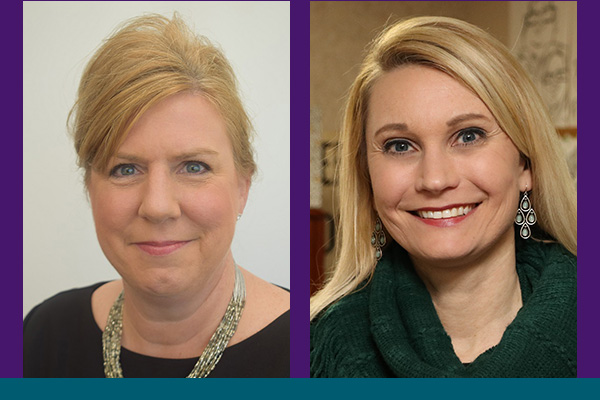 The Bluffton University Board of Trustees met via Zoom in October for their annual fall meeting. Trustees spent the majority of time reviewing in-person living and learning efforts, discussing the implementation of the university's strategic plan, and learning about increased diversity and inclusion efforts on campus.
Board members were provided updates on Bluffton's COVID-19 response from members of cabinet. They also approved a resolution to recognize the substantial work of faculty and staff in reopening campus amidst the COVID-19 pandemic.
President Jane Wood presented highlights of the new strategic plan, We Flourish: A Guide to Living Out the Bluffton University Mission 2020-25. She shared the vision statement and discussed the key areas of focus this academic year including: Bluffton Blueprint; Corporate and Education Partnerships; Diversity, Equity and Inclusion; and Virtue-Driven Athletics.
Members of Bluffton's Diversity, Equity and Inclusion (DEI) committee along with Multicultural Student Organization (MSO) leaders discussed ongoing efforts to becoming an anti-racist institution. The DEI committee also shared a newly developed anti-racist statement and corresponding commitments.
The board welcomed new members Lynn Carpenter and Annette Heslep, who will fill 4-year terms as at-large and Central District Conference representatives, respectively.
Lynn (Woeste '94) Carpenter, Lima, Ohio, serves as the executive director of the Lima Memorial Foundation, marketing, physician recruiting and volunteer services. A 25-year Lima resident, she serves on a number of community boards, including Lima/Allen County Chamber of Commerce, Children's Developmental Center and Superior Credit Union CUSO and board. A native of Coldwater, Ohio, she earned a degree in bilingual business and communication from Bluffton. She competed her MBA in 2010. Carpenter and her husband, Mike, have four children and are members of St. Charles Borromeo Catholic Church.
Annette (Althaus '89) Heslep, Bluffton, Ohio, serves as the chief financial officer of GROB Systems. A native of Bluffton, she earned a business administration degree from Bluffton and has worked for GROB for nearly 30 years. Heslep and her husband, Nathan '89, live in Bluffton and have two adult daughters. They are members of First Mennonite Church of Bluffton.