EQ training
03/08/2021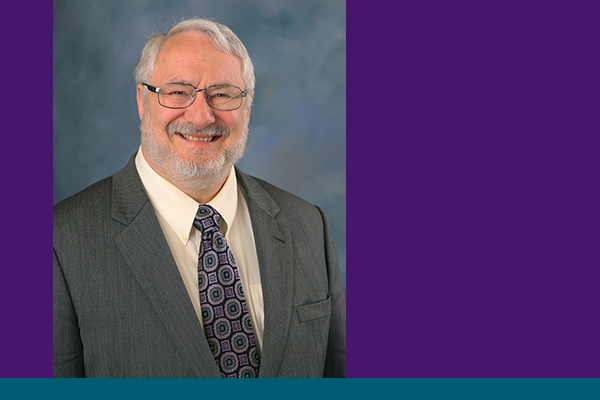 Bluffton to provide Emotional Intelligence trainings
As part of Bluffton University's Corporate Partner Program, Dr. George Lehman, professor emeritus of business, will begin providing training sessions on emotional intelligence (EQ) in the workplace. Lehman's first presentation will be for the Lima-Allen County Chamber of Commerce's Chamber University. The March 18 online training is free and open to the community by registering at Chamber University Online Training.
"Many of us intuitively know that raw intelligence does not guarantee workplace success. In the past two decades, business scholars have been sorting out how emotional intelligence can be a key success factor for leaders," said Lehman. "At Bluffton, we have been teaching and assessing EQ for some time in our leadership courses for adults. This presentation will introduce the basic concepts of emotional intelligence and offer suggestions regarding the development of this important skill set."
Similar EQ training sessions will be offered to Bluffton's Corporate Partner businesses and organizations. Bluffton's Corporate Partner Program provides benefit-eligible employees and their immediate families a 20 percent tuition discount on Bluffton University's undergraduate, degree-completion and master's degree programs. The discount is applied to both online and on-campus degree programs.
Business leaders who are interested in learning more about partnering with Bluffton University or hosting an EQ training session, should contact Shelby Koenig at 419-358-3684 or koenigs@bluffton.edu
Located on a 65-acre residential campus, Bluffton offers 86 majors, minors and interdisciplinary programs for undergraduate students, including nationally accredited programs in dietetics, education, music and social work.
Opportunities for working adults include accounting, business management and RN to BSN degree-completion programs and graduate programs in business administration (MBA), education and organizational management.
Founded in 1899 and affiliated with Mennonite Church USA, Bluffton University graduates are prepared for life. Ninety-nine percent of Bluffton alumni are employed or in graduate school or long-term service within six months of graduation.

---
In addition to access to university expertise, employees of Corporate Partners enjoy a 20% tuition discount on degree programs.