Virtual pedagogy
10/28/2020
Graduate-level virtual pedagogy course for K-12 teachers
Bluffton University is offering a graduate-level course on creating quality learning experiences for K-12 remote classrooms, Jan.11-Feb. 26, 2021.
"This course is timely, as many teachers are working with students remotely and those teachers who are not instructing remotely could be at any time," said Dr. Amy Mullins, director of graduate programs in education. "Through this course, teachers will develop a plan to organize for teaching remotely and build a repertoire of strategies for online learning."
Offered online with a Zoom component on Monday evenings, the course will address best practices for teaching remotely including the resources that are available to teachers. Particular focus will be given to issues involved in remote teaching such as how to select and organize resources and how to manage a virtual classroom.
The course can be taken as a stand-alone offering for continuing education or as part of Bluffton's Master of Arts in Education graduate degree.
For more information or to enroll, contact Shelby Koenig, enrollment counselor of Adult and Graduate Studies, at koenigs@bluffton.edu or by phone at 419-860-3749.
Accredited by the Higher Learning Commission, a Bluffton University degree is respected across the country. Bluffton has been ranked by U.S. News and World Report for 23 consecutive years, was awarded Best Graduate Program in 2020 by Ohio Business Magazine and is a 2020-21 College of Distinction.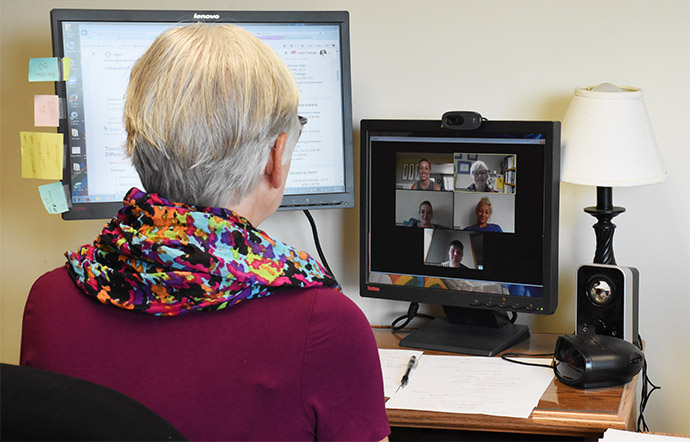 ---
Online courses can be taken for license renewal, additional endorsements or a master's degree.