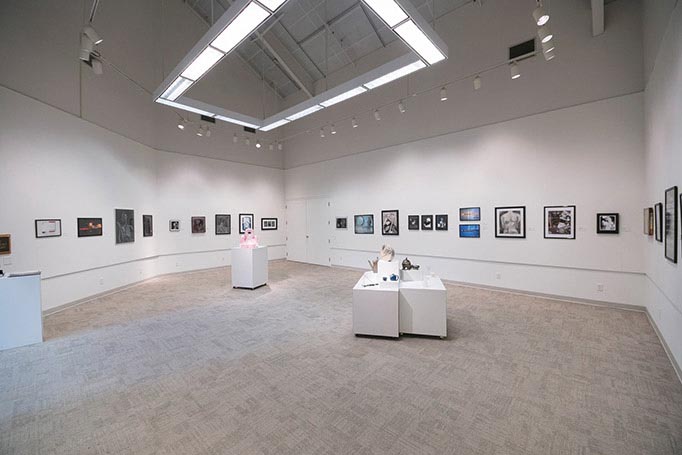 Undergraduate Thesis program
Do you want your own exhibition? As a studio art or graphic design major, you will have the option to work with a panel of art professors for two semesters to research, produce and present a coherent body of work.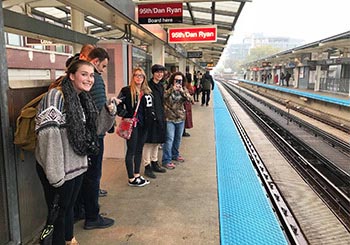 Art Now Seminar
This is a one credit hour requirement for all art majors. You will survey on-site trends in the visual arts through studying work in galleries and museums in New York City or Chicago.
Art
Do you dream of gallery shows of your work? Do you envision inspiring future generations of artists or helping others find their way through art? Are you looking for a way to incorporate your visual creativity with another major? You can do that at Bluffton!
Our diverse intellectual, social and faith-based environment serves as an important piece in educating developing artists, designers, teachers, therapists and scholars. We believe art is a vital and fundamental cultural force necessary for the functioning of our society, to the awakening of spiritual awareness and to the education of its citizens.
AT BLUFFTON, YOU WILL…
Experience a professional and engaging faculty who are also working artists with published pieces.
Create in large studios for drawing, painting, printmaking, ceramics and sculpture.
Use cutting edge technology including large-format printers and scanners, 3D printers and scanners, laser etching and cutting, computerized routers, DSLR camera and iMac workstations.
Travel to and learn about the culture of art in large cities like New York and Chicago through Art Now Seminars.
Attend monthly artist receptions and exhibitions in Grace Albrecht Gallery, Bluffton University's own gallery.

ART MAJOR/MINOR
BLUFFTON'S ART MAJOR is designed to help you develop your creative vision and skills by giving you the tools and teaching you the methods necessary to become a successful artist. Take courses in watercolor, graphic design, figure drawing, sculpture, ceramics and more.
Bluffton University's art program has state-of-the-art facilities but what makes it standout are the professors (who are also professional artists) who encourage your personal style.
As a first year student, you will take fundamental courses in design and drawing. As a senior, special courses will prepare you for life after graduation. You will create a professional web portfolio, develop an artist statement, build an impressive resume and mount an exhibition of personal work.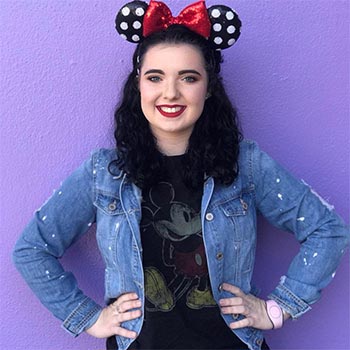 Hannah Brown '20, a graphic design major from Findlay, Ohio, traveled more than 1,000 miles away from home to take part in an extraordinary internship experience. From January 16 through May 17, Brown is taking part in the Disney College Program, an opportunity for students to become part of one of the most magical places on earth. Hannah's story >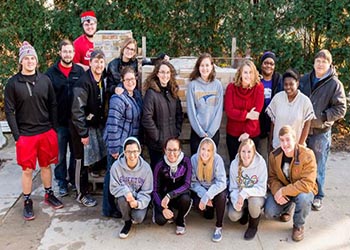 Students who took ceramics in fall 2016 not only created bowls, plates and vases during the semester, they built a kiln to fire their pieces in. The project was based on plans originally drawn up by Greg Luginbuhlll, a professor of art at Bluffton before his retirement in 2014.Luginbuhll passed away in 2016.
"I think it is part of Gregg's legacy here at Bluffton. Gregg started that kiln; he just wasn't able to complete it. So we completed it for him." >>> More about the process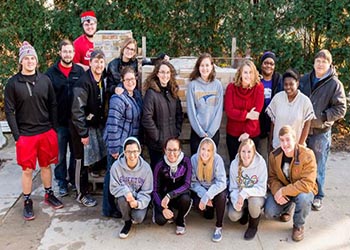 EXPLORE THE COURSES REQUIRED FOR A
The art major can be completed in three years by dedicated and ambitious students.
Complete a major in art with the following guidelines.

ART EDUCATION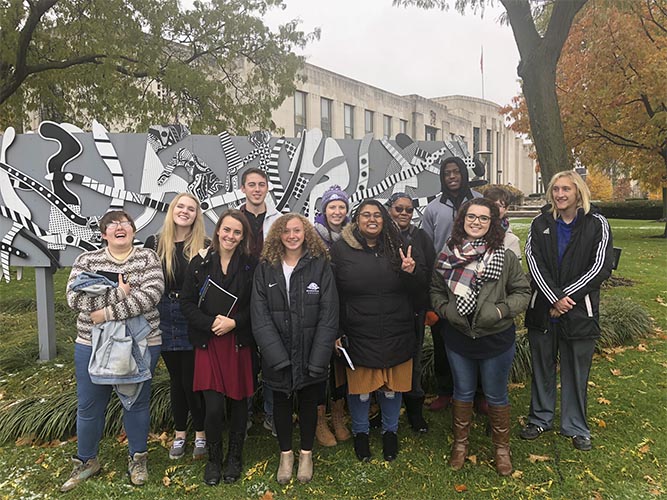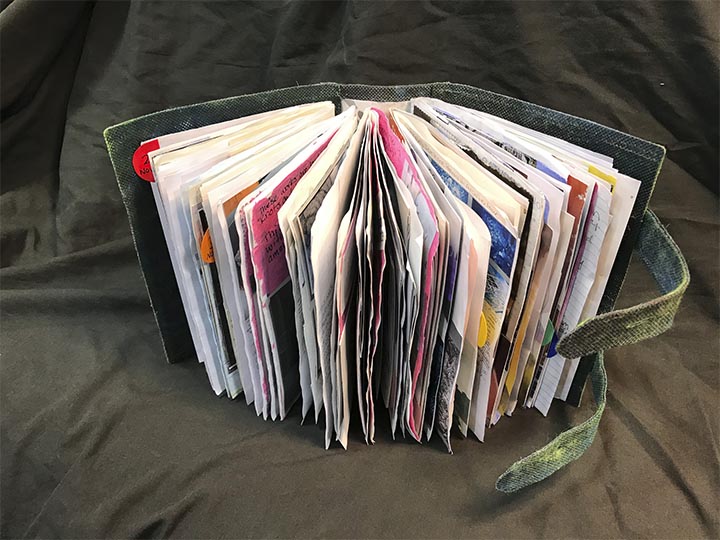 THE ART MAJOR WITH TEACHING LICENSURE (art education) major prepares you to teach art in grades K-12. It is a comprehensive major, requiring accurate scheduling and careful time management. Art education students have the opportunity to experience real-world classroom situations and contexts in both traditional and therapeutic environments.
Upon graduation, you will be prepared to test for all necessary state certifications and licensure for teaching in public and private school systems.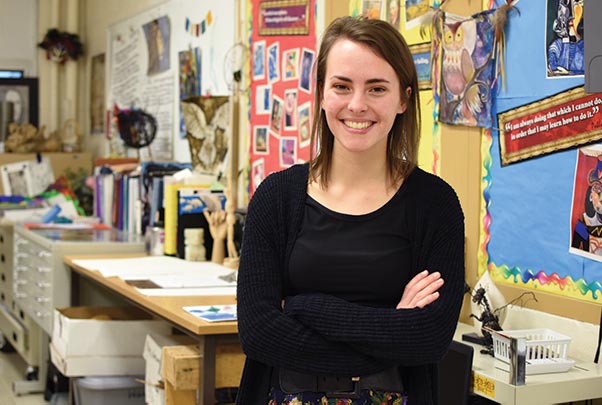 Elizabeth Luersmann completed a departmental honors project where she wrote and illustrated a children's book. "I feel prepared to be a teacher," said Luersmann. "Bluffton is really good at preparing education majors to be in the classroom."
Elizabeth's story >
Elizabeth now teaches art at Lima Central Catholic High School.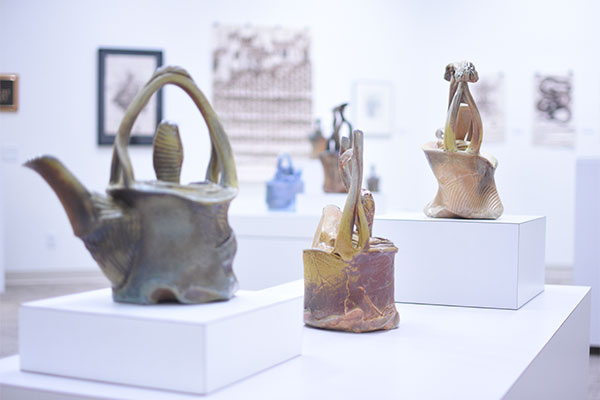 GRAPHIC DESIGN MAJOR/MINOR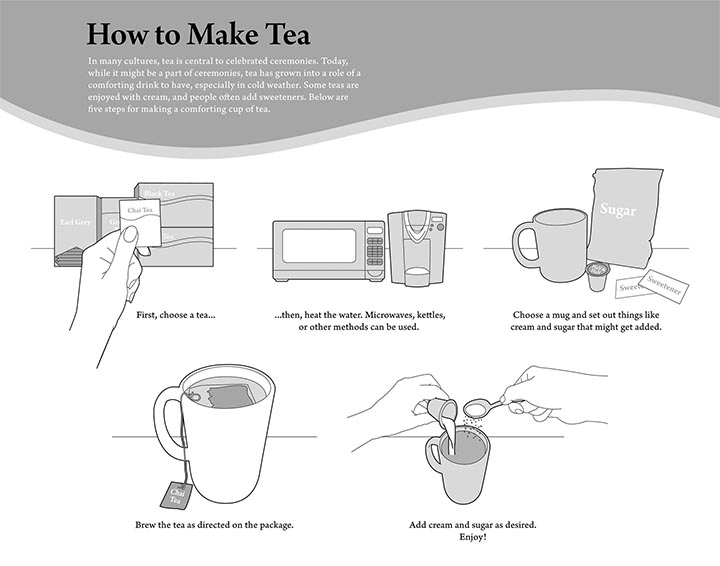 Graphic design students develop skills using the latest software programs and apply learned knowledge through real world projects and assignments. Our program provides internship opportunities and professional portfolio-building support to prepare students for vocation.

The graphic design program includes a strong foundation in design elements and principles, color theory and typography, with a focus on industry-specific knowledge and conceptual problem solving through study of digital imaging and visual communication with attention to technical and aesthetic aspects.

The latest tools, such as large volume 3D printers, 3D scanners, digital laser etchers and engravers and digitized routers, along with large format printers DSLR cameras and full studio photography equipment, allow for cutting-edge design approaches.
Designs created by a member of the class of 2019 are were seen by prospective members of Bluffton's class of 2023. Emily Griffioen, a senior graphic design major, spent the summer as a student worker in Bluffton's public relations office.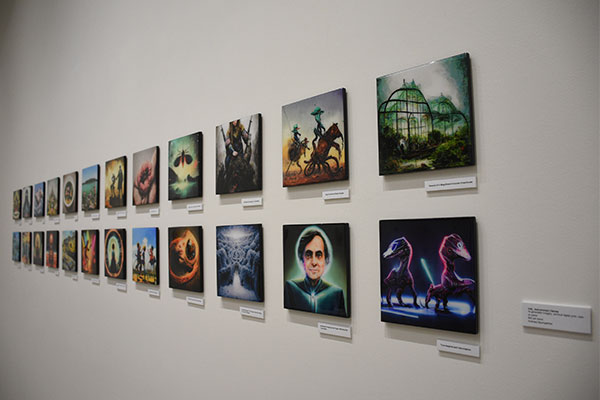 Explore courses required for:
Complete a major in art with the following guidelines.
Seniors fulfill an internship program, networking with design and publishing businesses. Semester-long internship opportunities are available through our partnership with Washington Community Scholars' Center.
ART AND WRITING MAJOR
---
The art and writing major is an interdisciplinary major combining strengths from the art department and the English department for students interested in both visual and written arts. Students will develop and fine tune skills related to this blended major.
What will students do with an art and writing major? Graphic design is an obvious emphasis for the writer/artist. The major would also prepare one for study through a masters of fine arts program, work for publishing companies or entrepreneurship.
Becky Boban '19 was the recipient of a Summer Discovery Grant, which allowed her to attend a writing workshop and devote the majority of her summer break to the written word.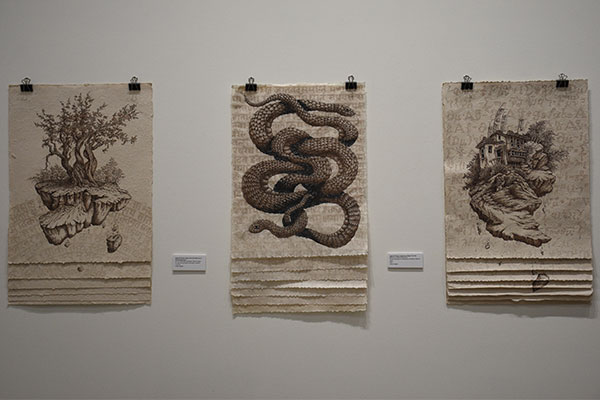 Explore the courses required for a
A senior-level seminar invites students to consider how visual art and creative writing can together feed artistic creativity.
Complete a major in art with the following guidelines.
PRE-ART THERAPY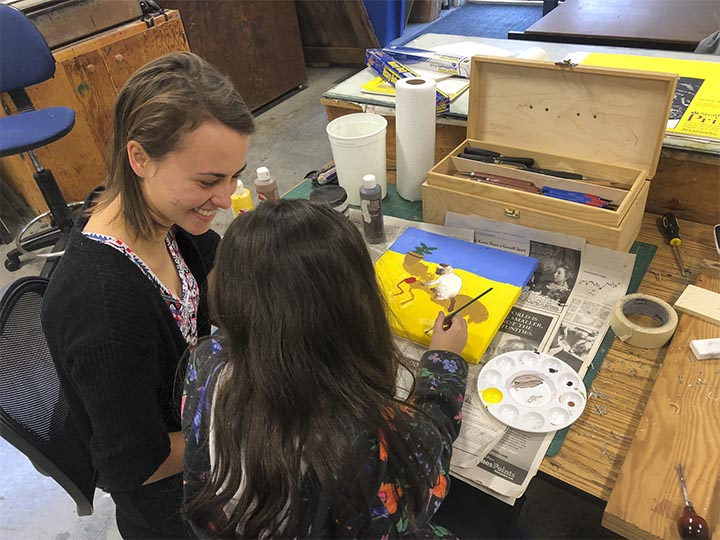 THE PRE-ART THERAPY MAJOR is designed for students interested in pursuing a career in art with a focus in psychology. Students will learn to use the process of art-making to investigate, improve and enhance the physical, mental and emotional well-being of individuals of all ages.
This program fulfills all the requirements necessary for graduate program entry in art therapy, and will open doors into other professional areas such as counseling, psychology and nonprofit art education programs. Local internship opportunities allow students to become involved with organizations related to this field of study.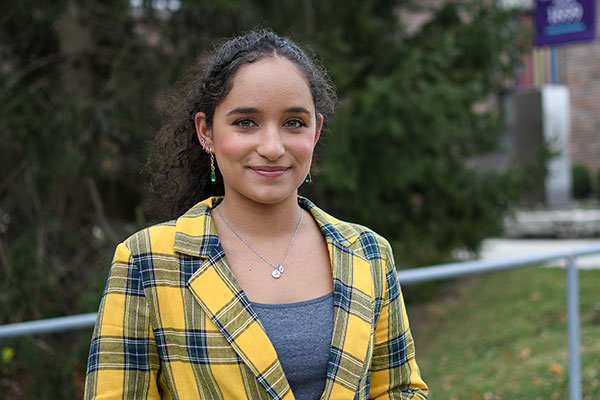 Adrianny Ruiz Suarez '24, is currently completing a psychology internship at Kan Du studio in Findlay, Ohio, where she helps people with a range of physical and cognitive disabilities create art.
Explore the courses required for a
Complete this major in four years with the following guidelines.
PHOTOGRAPHY MINOR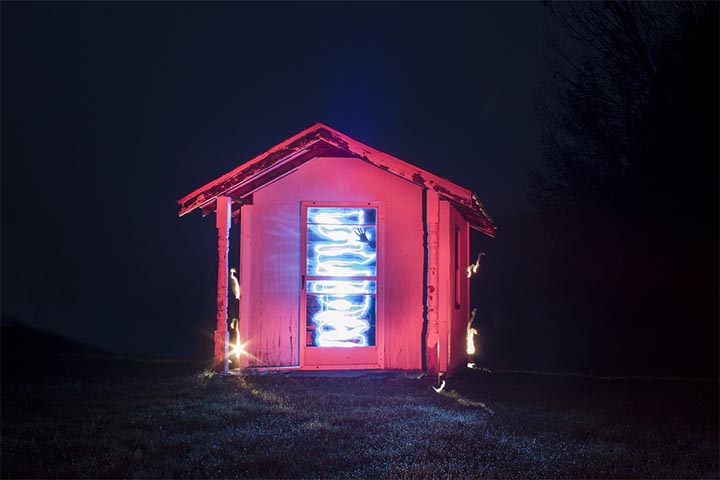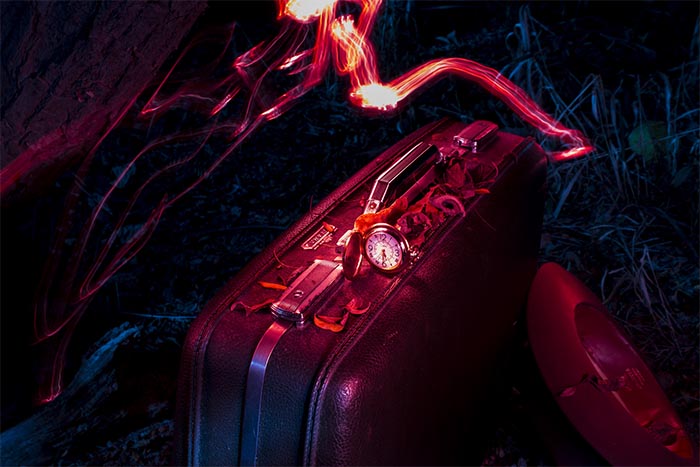 A minor in photography will support students who want to enhance skills in photography and digital media to complement their work in other majors.

Demand for the photography minor reflects the widespread use of digital media in our society, and the increasing application of photography and digital media across academic disciplines and vocational settings. Students will be exposed to the latest digital camera and studio lighting equipment, while gaining skills in the traditional darkroom environment. A semester-long independent study allows students to expand on their conceptual projects in original ways.
Explore courses required for: