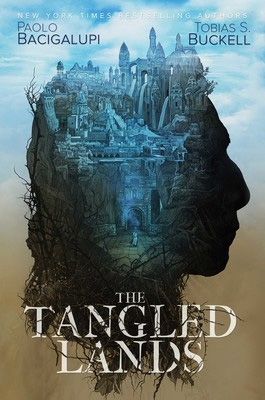 ---
Congratulations to Bluffton graduate Tobias Buckell '00, co-author of "The Tangled Lands," with Paolo Bacigalupi. They received a 2019 World Fantasy Award for their epic four-novella collection.
English & Language
Our English and language department dedicates time to the development of a range of skills in critical thinking, reading and writing. On a typical day, faculty and students in the English/language department may be writing poems, watching a new production of Hamlet on video, discussing a slave narrative or thinking about how literary theory helps us understand the King Arthur story.
Whether your goals are academic or career oriented, we offer dynamic teaching, scholarly excellence and opportunities for creative and professional development.
Our faculty are experienced, professional writers and scholars who will help you in your academic program and advise you along your path toward a career in English and language.
English major/minor
As an English major or minor at Bluffton, you will explore the traditions of English, American and world literature, develop writing skills and explore critical theories.
The 16 hours of electives for the major, and nine hours of electives for the minor, allow your studies to be tailored to fit your particular goals and interests. Integrated Language Arts teaching licensure is available.
Oftentimes elective course topics are linked with professor's primary research - such as Catholic, Scottish or Gothic literature, poetry or fiction writing - which means that your professors are really passionate about the topics they are teaching.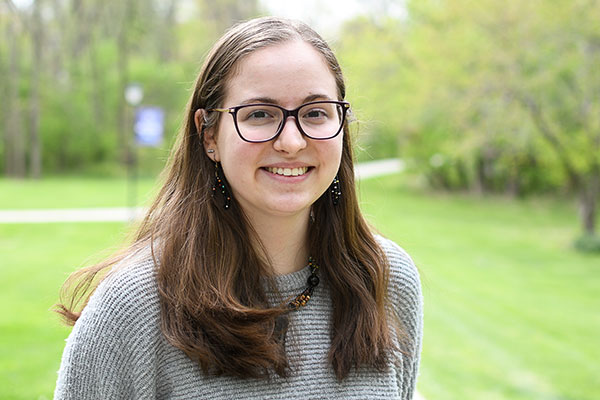 In between a full course load of class projects, papers and exams, Deborah Yoder '23, an English major, earned departmental honors in English by writing a collection of short stories called, "The Water Collectors."

Writing major/minor
The writing major and minor provide a flexible way to pursue a career in writing. You can choose to focus your coursework in creative writing or in professional and technical writing. The minor allows you to explore an interest in writing while majoring in another academic discipline.
Introductory and advanced writing courses are taught by published writers who practice what they teach.
In addition, you may learn from visiting writers. Guest authors who have presented on campus include Scott Russell Sanders, Li-Young Lee, Karen Joy Fowler, Mary Grimm, John Drury, William Stafford, Gwendolyn Brooks, Andrew Hudgins, Charles Baxter, Nikki Giovanni, Erin McGraw, David Baker, Clayton Eshleman, Stephen Corey, Janet Kauffman, Jean Janzen, Julia Kasdorf, Keith Ratzlaff, and many more.
Students interested in writing have a wide variety of options at Bluffton. "Bridge: The Bluffton University Literary Journal" and "Shalith" are two of those. "Bridge" publishes work submitted by young authors from around the world while "Shalith" focuses exclusively on work by Bluffton students for Bluffton students.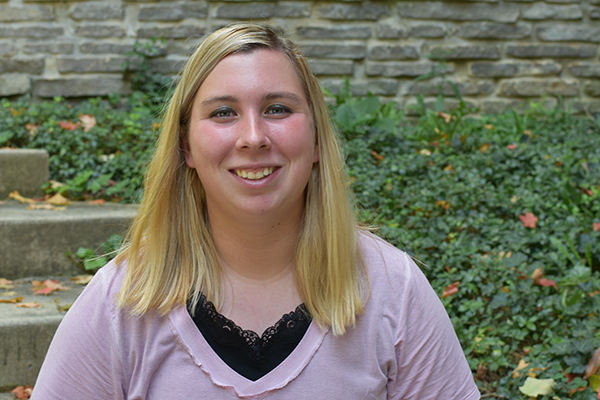 Bluffton encourages and supports students who want to further their writing knowledge outside of the traditional curriculum. Dani Easterday did just that.
Easterday refocused her love for writing and incorporated her passion for people to pursue a new future: writing therapy.
Dani's story >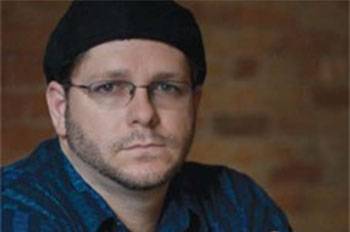 2000 graduate Tobias Buckell's science fiction thriller, "Artic Rising," was reviewed on the NPR broadcast. >>> listen

His novel, "Halo: The Cole Protocol," made The New York Times best sellers' list. Tobias was named the 2009 Outstanding Young Alumnus. >>> Tobias' story
Spanish major/minor
The Spanish major and minor are designed to develop basic skills in speaking, understanding, reading and writing Spanish. Classes are conducted primarily in Spanish, beginning with the first course. Your language level will be assessed through a placement test with placement recommended accordingly.
An integral part of the Spanish major is a semester-long study abroad in a Spanish-speaking country. You've heard it before, but it's really true: studying abroad expands your personal horizons and stretches your abilities. In today's global marketplace, study abroad makes you more attractive to employers who are looking for professionals with an international outlook and proven ability to adapt to other cultures. You will also be introduced to the idea of Heritage Language Learners you may have in your classrooms and will be taught the value of teaching language with a communicative purpose in mind.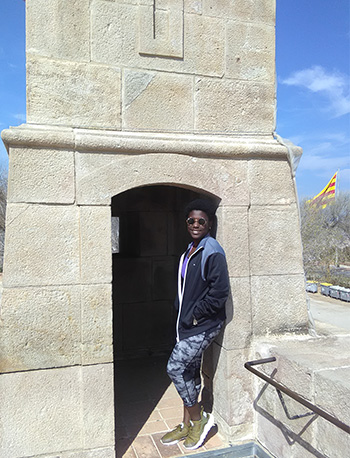 Spanish majors are required to travel to a Spanish-speaking country for their cross-cultural experience, an immersive program that looks to educate students about cultural diversity while expanding their worldviews.
"I've just been learning so much about life," said Malika. "I'm learning about the things I do and don't want to do, and I've been learning through my mistakes." >>> Malika's story
With the completion of the education studies minor, you will have completed course requirements for the Intensive Pedagogical Program and be eligible to teach for four years while completing the Professional Development Institute en route to professional licensure.
More about the alternative pathway to licensure
Teaching licensure
To teach English in secondary school (grades 7-12) you must complete an English major along with professional education courses to obtain an adolescent/young adult license in integrated English/language arts.
Students interested in teaching English in middle school, grades 4-9, must complete a middle childhood education major with language arts as one of the two areas of concentration. The middle childhood license requires concentrations in two areas; social studies, mathematics, natural sciences or language arts.

Art and writing major
The art and writing major is an interdisciplinary major combining strengths from the art department and the English department for students interested in both visual and written arts. Students will develop and fine tune skills related to this blended major. A senior-level seminar invites students to consider how visual art and creative writing can together feed artistic creativity.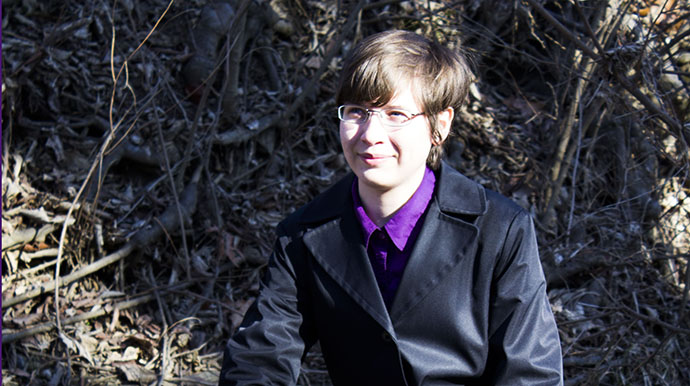 "I'm really glad I took a summer to focus on what I think is important, determine what my passions are and advance in my craft."
>>>Becky's story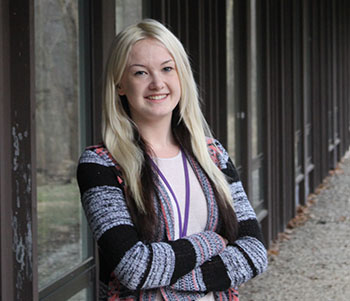 "I'm going to be doing an independent study, so I'm going to be working on [a fantasy children's] book while working on a black and white storyboard for the first draft of an animated movie." >>> Brista's story
What will students do with an art and writing major?
Graphic design is an obvious emphasis for the writer/artist. The major would also prepare one for study through a masters of fine arts program, work for publishing companies or entrepreneurship.
Explore required courses
Art and writing major
Complete the art and writing major in four years with the following guidelines.

TESOL major/minor
Bluffton offers opportunities for a TESOL major or minor. Our TESOL licensure endorsement offers a unique learning experience for Bluffton students.
Students who obtain the TESOL major or minor might be interested in teaching English more informally (such as in tutoring situations) or teaching English in other countries. Students do not need to have expertise in any other (non-English) language in order to teach English as a second language.
The TESOL minor is open to students from any major, however students majoring or minoring in Spanish have found the TESOL minor complements their Spanish studies.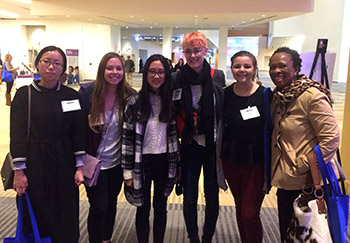 RaeLee Hightower '18, an English and Writing major, chose a minor in TESOL because she wanted a degree to let her interact with people of different cultures and languages.
"I really wanted an excuse to travel and experience new places as part of my future career. I love learning about languages, countries and people, so adding a TESOL minor felt like a logical choice." RaeLee began teaching English in Japan through the JET program (Japanese English Teachers) in August of 2018.
Explore required courses
TESOL major
TESOL minor
Complete the TESOL major in four years with the following guidelines.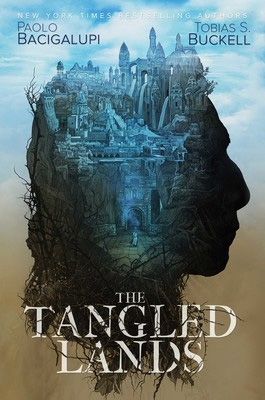 ---
Congratulations to Bluffton graduate Tobias Buckell '00, co-author of "The Tangled Lands," with Paolo Bacigalupi. They received a 2019 World Fantasy Award for their epic four-novella collection.