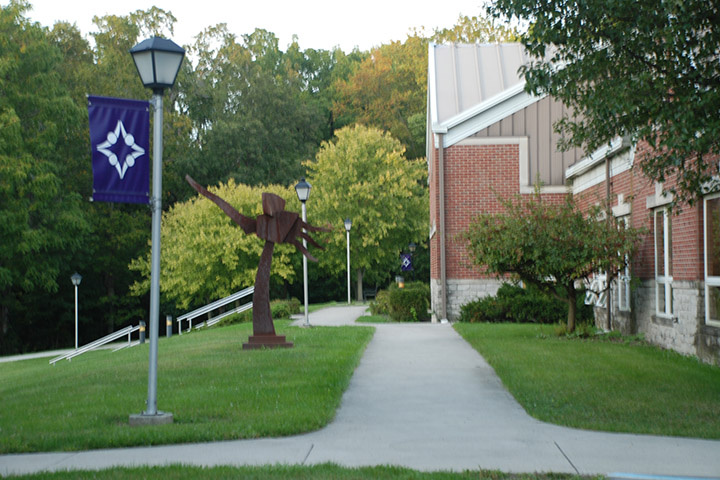 ---
Visit the Sauder Visual Arts Center via a Virtual Tour, then come see it in person.
Facilities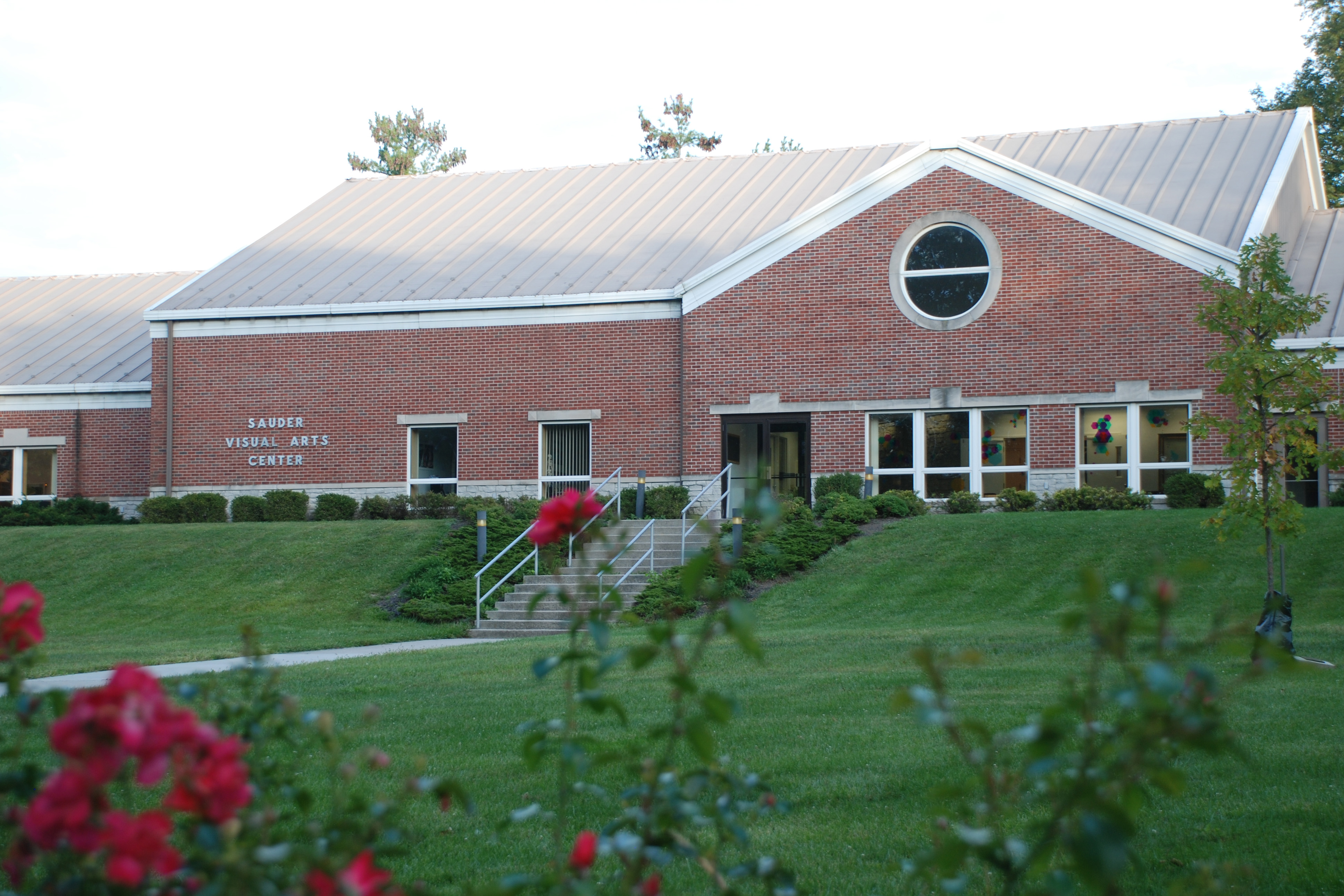 The Bluffton art department is located on an attractive site overlooking Riley Creek in the Sauder Visual Arts Center, a facility that provides state-of-the-art studios for drawing, painting, printmaking, ceramics and sculpture.
Included inside the Sauder Visual Arts Center is Hester Graphic Arts Studio, a modern Mac lab and lecture room, that is equipped with a digital projector, video and web resources and a large rear-projection screen. Also available is a lab with 21 computer work stations for instruction. The laboratory includes up-to-date hardware, software and quality proofing printers to prepare the student for a professional career in graphic design.
The Albrecht Gallery hosts art exhibitions by visiting artists, faculty and Bluffton students. Senior exhibitions and the annual juried art exhibition feature art that is produced in our studios.