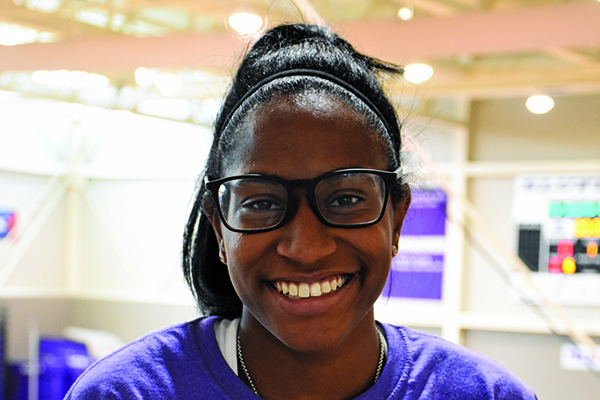 ---
While TJ chose Bluffton primarily because of basketball, she said Bluffton has been crucial in helping her shape what she wants to do with her future. She started as an exercise science major, but her new goal is to become a clinical psychologist.
Social Sciences Department
Bettering the World Together.
If you are interested in sociology, psychology or criminal justice, you're probably curious about how the world works and want to make it a better place. We want to help you do just that.
At Bluffton, professors will encourage you to think outside the box, ask the tough questions and then figure out a way to apply it to a job you're interested in.
Criminal justice
Do you want to make the world a better place? To repair the harm caused by crime? Consider a major or minor in criminal justice.
At Bluffton, criminal justice is an academically rigorous program developed to produce leaders in the academic field, corrections, law enforcement, mediation and community organizing who embrace the philosophy of restorative justice.

Psychology
Are you fascinated by figuring out what makes people tick? Then psychology might be the right major or minor for you.
As a psychology student at Bluffton, your classes are designed to provide solid preparation for either employment upon graduation or for you to move on to graduate studies.

Social work
Social workers are compassionate, creative problem-solvers who are employed in human service settings: family and child welfare, juvenile services, mental health, corrections, hospitals, nursing homes and in programs for the elderly, developmentally disabled and substance addictions.

Sociology
Sociology is a social science combining scientific and humanistic perspectives in the study of society and its organizations. The discipline of sociology includes the exploration and analysis of family patterns and relationships, group and organizational relationships, race and ethnicity, social class, social movement, and contemporary social problems and issues.

Minors