Internships and opportunities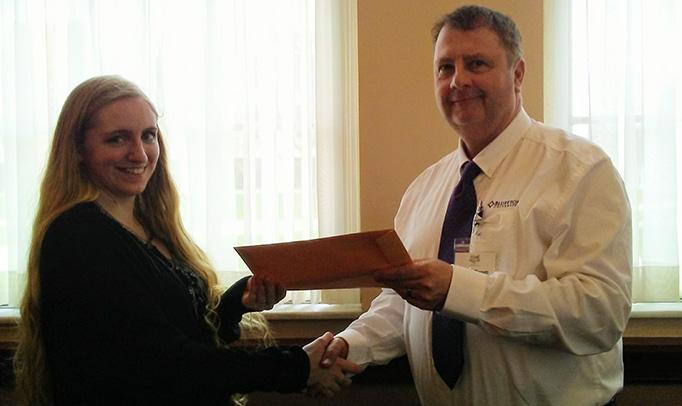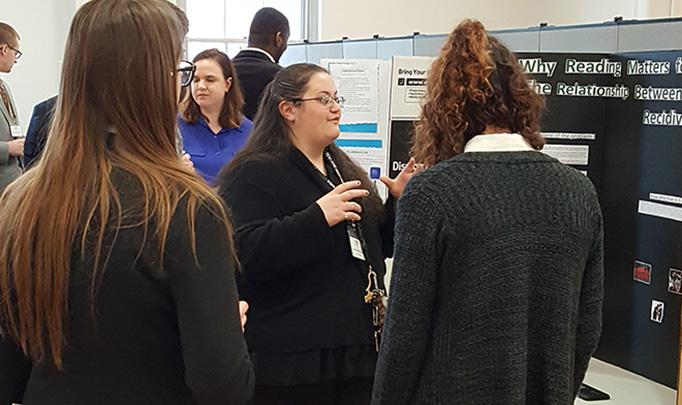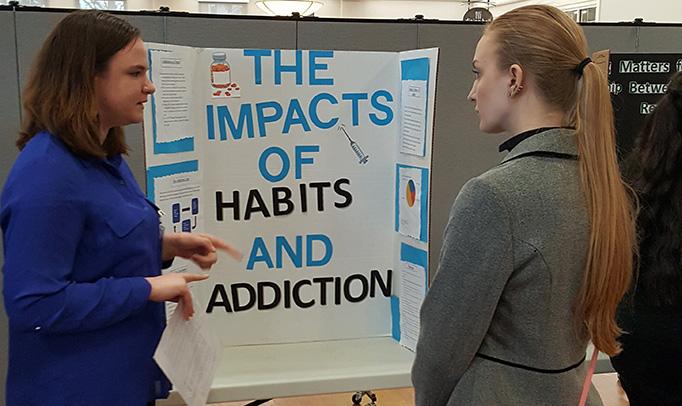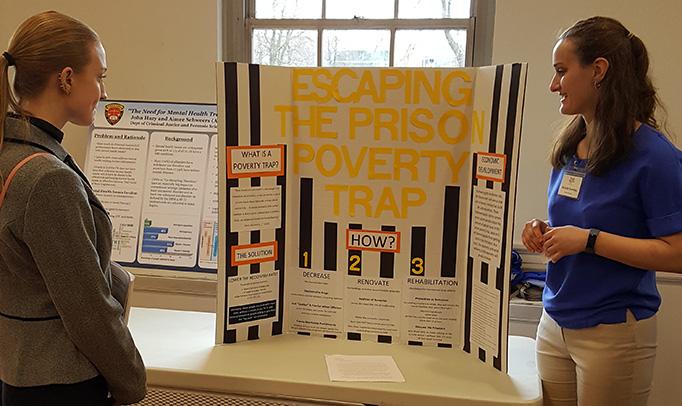 Bluffton students are active in the Ohio Council of Criminal Justice Education (OCCJE.)
At the 17th annual OCCJE spring research conference:
Melanie Moon, a criminal justice and social work double major, was named the Outstanding Undergraduate Criminal Justice Student for 2019.
Aryn Preston, Michelle Swartley and Heather McConnaughey all presented at the annual meeting.
Heather McConnaughey, a criminal justice and sociology double major, was elected to her second term as OCCJE Student Board member.
Michael Barrett, assistant professor of criminal justice, was re-elected to the OCCJE Executive Board.

STUDENT INTERNSHIPS:
Bluffton criminal justice students have interned at the Worth Center in Lima, with the Lima and Bluffton police departments and with the federal DEA, ATF and FBI.
WESTERN OHIO REGIONAL TREATMENT AND REHABILITATION (WORTH) CENTER
The WORTH Center is a well respected rehabilitation facility that focuses on rehabilitation. Students who are accepted into this placement receive the complete training regimen and are given valuable opportunities to work in nearly every aspect of the program. It is ideal for students looking for an intense, hands-on opportunity to enter the sub-field of corrections.
BLUFFTON POLICE DEPARTMENT
This placement is ideal for students interested in a career in small town policing including everything from conflict management and traffic patrol to the business and organizational workings of a small town police force. With its close proximity to the university, the placement allows students to spend considerable time and odd hours on the job.
ALLEN COUNTY SHERRIFF'S OFFICE
Students interested in a broad exploration of traditional criminal justice are given exposure to the legal system, corrections, and law enforcement activities.
LIMA, FINDLAY AND BELLEFONTAINE POLICE DEPARTMENTS
Recent placement opportunities have included computer forensics and more traditional ride-alongs. Notably, both of these departments offer students an opportunity to experience a mid-size department close to the campus.

OTHER OPPORTUNITIES
Bluffton has two programs, one in Northern Ireland and one in Washington, D.C., which offer tremendous placement experiences that not only enhance a resume, but also help students grow into effective and thoughtful law enforcement officers. Within the region there are also a number of competitive federal law enforcement internships available in Toledo, Findlay, Columbus and Detroit.