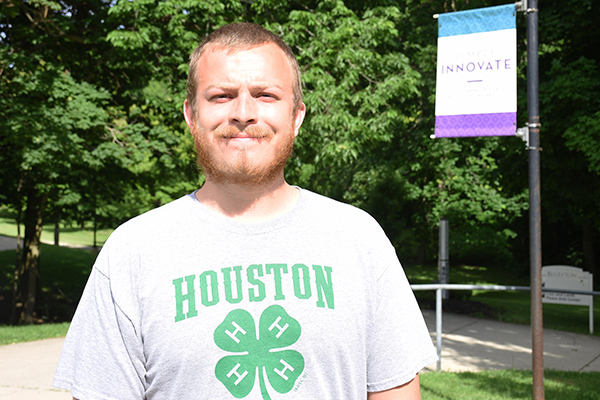 ---
"This internship really has made me want to be a social worker even more, and it makes me want to look into CASA even more to be completely honest."
Social work
Social workers are compassionate, creative problem-solvers who are employed in human service settings: including children's services, mental health facilities, nursing homes, schools, corrections facilities and rehabilitation clinics.
Many social workers use their skills in either public or private counseling settings. This can include work with children, families, domestic abuse survivors and people addressing mental health issues and substance misuse.
Occupational outlook
Area agencies recognize that Bluffton prepares knowledgeable social workers and many students have jobs lined up before they graduate.
According to the Bureau of Labor Statistics, employment of social workers is expected to increase by 16 percent through 2026, more than double the projected growth for all occupations.
More from the Bureau of Labor Statistics
At Bluffton, every social work major gains hands-on experience through 448 hours of field placement in addition to quality classroom instruction. Bluffton professors are not so much teaching undergraduate students as they are "training future colleagues."
Most agencies prefer or require their social service workers to be licensed. As an accredited social work program, our graduates are eligible to apply for the state license. Our program, which is accredited by the Council on Social Work Education, meets or exceeds all necessary standards.
Bluffton social work graduates are prepared for both entry-level positions in the field or for graduate school.
Program distinctives
An emphasis on social justice and anti-oppressive practices

Advisors dedicated to student success and personal mentorship

More than 40 internship/fieldwork placement locations to fit your career goals

Most transfer students are able to complete a social work major in two academic years

Frequently asked questions

Our alumni

---

"I learned at Bluffton that you have to look at the big picture when you're a social worker. In my position, I not only focus on the kids and their parents, but I also work alongside community partners. As much as you hear that social work is tough, it's also a very reqwarding career."— Taylor Good '19, Allen County Children Services caseworker