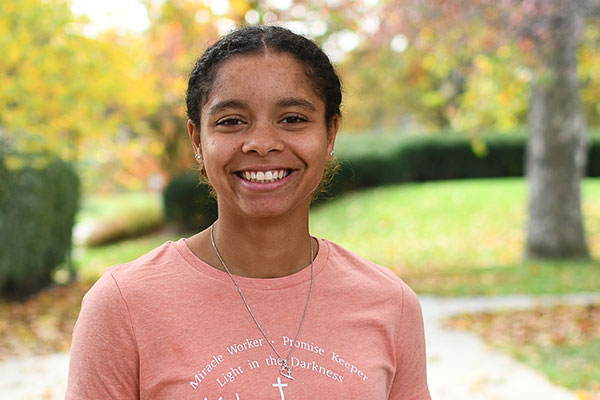 ---
Cheyanne Bolden '25, a psychology and social work double major, says, "I want to have a career where I am able to help people – talk to them, figure out what's going on and help them find a solution."
Psychology
Are you fascinated by figuring out what makes people tick? Then psychology might be the right major or minor for you.
As a psychology student at Bluffton, your classes are designed to provide solid preparation for either employment upon graduation or for you to move on to graduate studies.
Our classes are small, so you will receive considerable individual attention. In addition to core psychology courses, you will choose additional elective classes for personal interest or to meet your career goals. You also have the opportunity for both experiential learning and faculty-directed student research.
For those considering graduate school, you will develop skills in interviewing, conducting surveys and performing experiments. You will learn computer-based methods of analyzing data, to write and present the results of investigations and to be a critical consumer of psychological information.
Required courses:
The required 42 semester hours of courses in the psychology major provide an introduction to the diverse field of psychology, develop basic skills in social and behavioral science research philosophy and methods, expose students to the code of ethics adopted by the profession of psychology and guide a reflection upon the interaction of faith and psychology.
It is also possible to DOUBLE-MAJOR in psychology and another discipline. Recently, students have paired their psychology major with majors in such areas as dietetics, social work, business administration, education, math and music (for those interested in music therapy.)
If you are interested in art therapy, we have partnered with the art department to create the pre-art therapy major.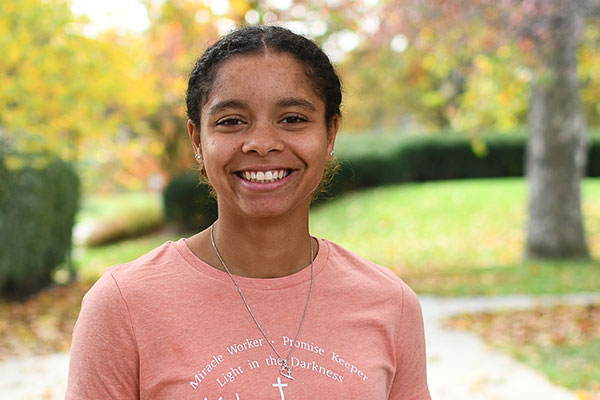 ---
Cheyanne Bolden '25, a psychology and social work double major, says, "I want to have a career where I am able to help people – talk to them, figure out what's going on and help them find a solution."