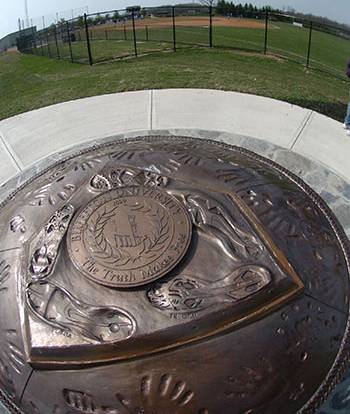 ---
"Nothing is enough. Nothing could ever be enough—expensive enough, intricate enough, amazing enough, magnificent enough — nothing. "
Memorial Field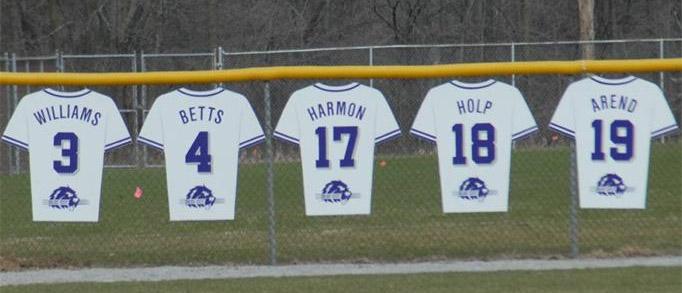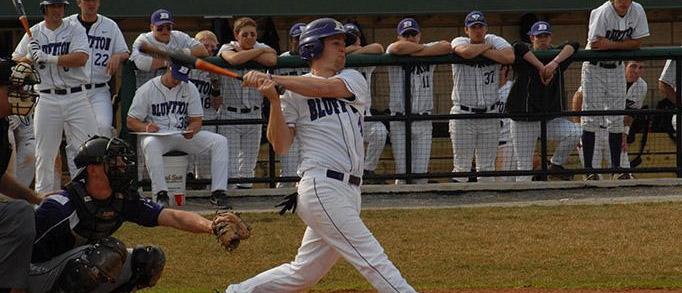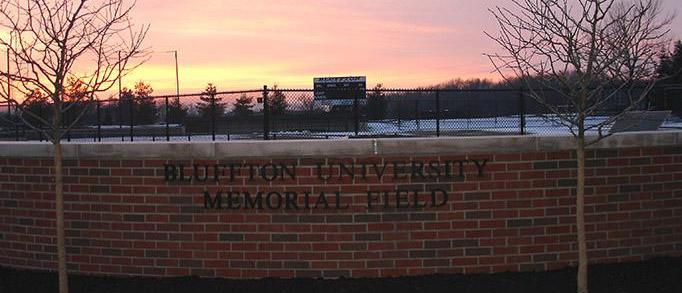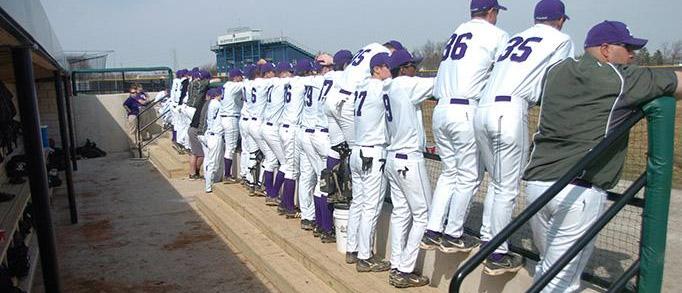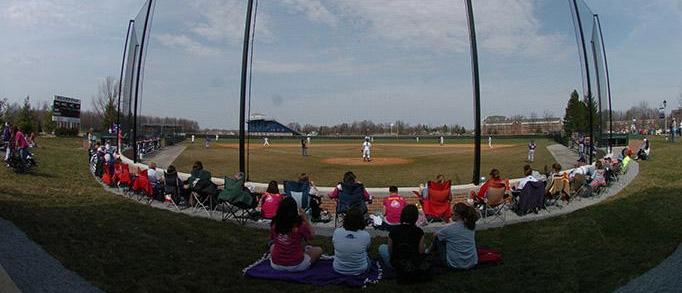 The campus memorial to the 2007 Bluffton baseball team includes three integrated components.
First, the baseball diamond was formally named Bluffton University Memorial Field.
The second component is the Circle of Remembrance, a circular-form walkway on a low rise adjacent to shallow right field, with a limestone-capped brick semi-circular wall, benches and landscaping. The Circle of Remembrance features a centerpiece sculpture, Touching Home, by Gregg Luginbuhl, Bluffton faculty-artist, which connects symbolically and visually with home plate on the adjacent Memorial Field.
The final component of the memorial project features a number of enhancements to the playing field. The improvements included a new infield, laser-leveled and sodded, with three truckloads of Alabama red clay added to the infield dirt. New Major League-style sunken dugouts, large enough to accommodate the team and equipment, were built. Between them is a 30-inch brick backstop wall topped with 25-foot high mesh netting. The layout of the backstop and new dugouts is patterned after Chicago's Wrigley Field. In addition, bull pens were moved closer to the new dugouts and new black vinyl fencing installed. Two permanent outdoor batting cages were added adjacent to the left field area.