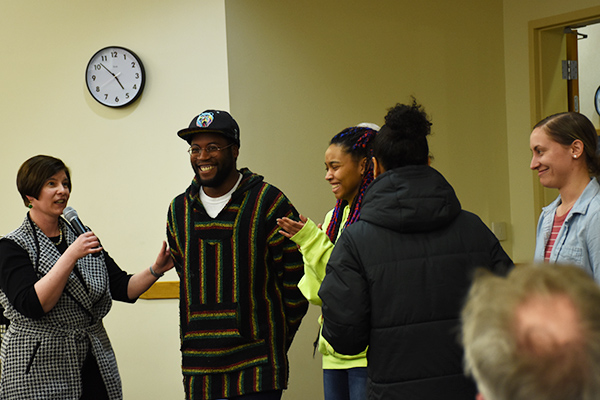 Theatre for Social Change
---
Community-based theatre has a purpose that extends well beyond entertainment, its intent is to engage and spark change.
Communication and theatre
At Bluffton, you will gain a broad range of analytical and practical knowledge in the communication and theatre arts in order to engage a changing world from a perspective of Christian faith and commitment.
Competitive paid positions, internships and extracurricular activities such as the The Witmarsum student-driven media, FM radio station, theatre performance and an oratorical contest provide opportunities for you to put classroom learning into practice.
We'll help you develop the communication and media skills employers look for in candidates. The small number of hours required for a communication major allows our students to easily double major and graduate on time. Our minors can be paired with any other major on campus, increasing your appeal to potential employers.
Communication major/minor
Whether heading to graduate school, service work or into the job market, our communication major prepares you to work in teams, problem-solve, analyze text and data, and serve diverse audiences by speaking the truth in love.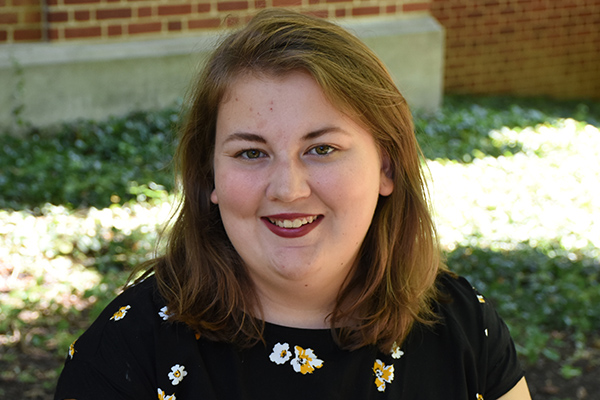 Senior Jena O'Brien came to Bluffton University for the academic support and community feel of campus. The Toledo, Ohio, native and public relations major says the opportunities provided by the university have equipped her for both the job market and life in the world.
Jena's Story>>>
Your communication major or minor may easily be combined with a major from another department, helping you achieve your specific goals. For instance, students interested in visual communication may complete a minor in art while students majoring in business administration may want to add a communication minor. The small number of hours required to complete a communications major allows our students to easily double major and graduate on time.
Through rigorous classes, departmental activities and other hands-on learning opportunities, you will be prepared for a wide variety of careers in public affairs, media relations, church promotion, higher education, communication research, political communication, public speaking, organizational leadership and more.
Convergent media
In Bluffton's cutting-edge convergent media major, you will learn to produce and manage content across multiple platforms, including print, radio, the Internet, television, social media and more.
"I'm now a professional in a news organization. I haven't quite grasped that yet, but I'm doing it. I'm using all of the lessons from my journalism classes, and this experience is showing me that the hard work that I've put in at Bluffton is paying off, and it's really exciting."
Ty's story
Minors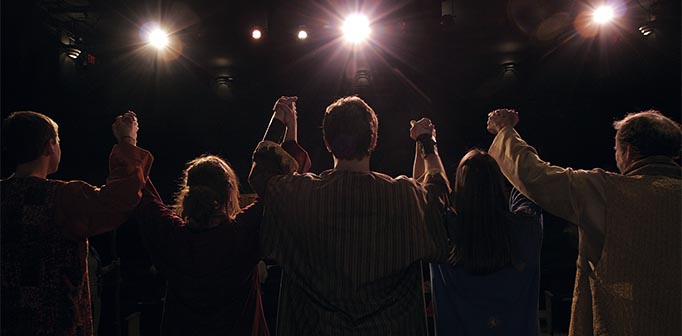 Want to learn more about Bluffton?