---
Jena O'Brien came to Bluffton for the academic support and community feel of campus. The 2019 public relations graduate says opportunities provided by the university have equipped her for both the job market and life in the world. Jena is the marketing manager at Goshen College, Goshen, Ind.
Communication and theatre
At Bluffton, you will gain a broad range of analytical and practical knowledge in the communication and theatre arts in order to engage a changing world from a perspective of Christian faith and commitment.
Our communication professors blend theory and practice into the curriculum. Communication students at Bluffton will not only learn how to craft messages and design campaigns but will also learn how and why certain messaging and techniques in communication are effective.
Competitive paid positions, internships and extracurricular activities such as the The Witmarsum student-driven media, FM radio station, theatre performance and an oratorical contest provide opportunities for you to put classroom learning into practice.
We'll help you develop the communication and media skills employers look for in candidates. The small number of hours required for a communication major allows our students to easily double major and graduate on time. Our minors can be paired with any other major on campus, increasing your appeal to potential employers.
Communication major/minor
Whether heading to graduate school, service work or into the job market, our communication major prepares you to work in teams, problem-solve, analyze text and data, and serve diverse audiences by speaking the truth in love.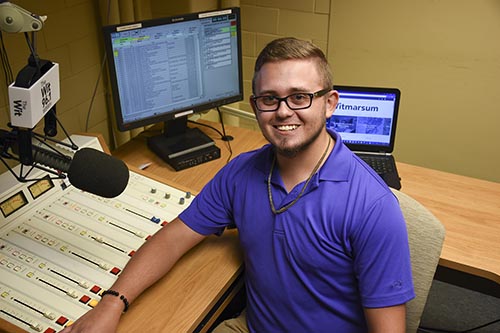 "The lesson I learned in class and the experience I had on campus put me in a position to get a job in sports radio. If not for Bluffton, I would not be where I am in life."
Ty Avila is Production manager at V-Teck Communications, Bellefontaine, Ohio.
Your communication major or minor may easily be combined with a major from another department, helping you achieve your specific goals. For instance, students interested in visual communication may complete a minor in art while students majoring in business administration may want to add a communication minor. The small number of hours required to complete a communications major allows our students to easily double major and graduate on time.
Through rigorous classes, departmental activities and other hands-on learning opportunities, you will be prepared for a wide variety of careers in public affairs, media relations, church promotion, higher education, communication research, political communication, public speaking, organizational leadership and more.
Convergent media
In Bluffton's cutting-edge convergent media major, you will learn to produce and manage content across multiple platforms, including print, radio, the Internet, television, social media and more.
Students are utilizing the knowledge their professors have to develop a clearer path for their futures.
Unlike a major in journalism, broadcasting or public relations, a major in convergent media prepares students for the constant change in media platforms.
"When I got here, I didn't even know what convergent media was. I learned so much so fast."
>>>Trent's story
Minors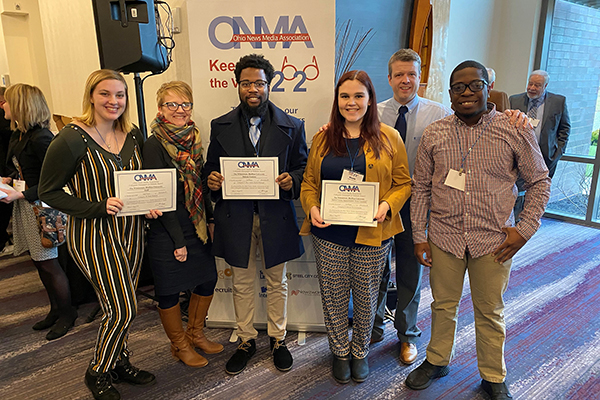 ---
Bluffton's student-driven media organization earned three awards, competing with schools of 10,000 students or less.