Traditions
Yesterday's traditions
While some long-time traditions continue to shape the Bluffton experience, others have either evolved or faded away over the years.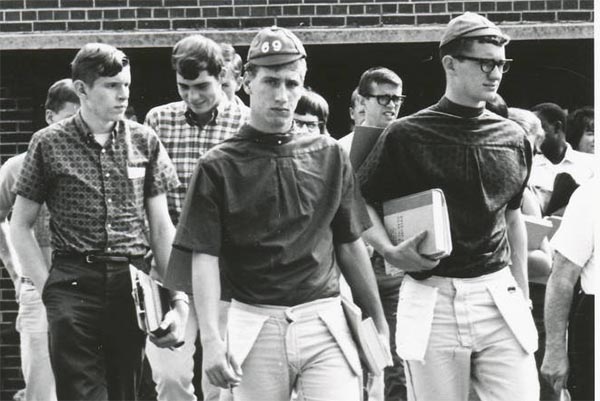 Beanies
---
At one time, all first-year students wore beanies and were subject to freshman initiation "requirements." The beanie tradition ended in the late 1960s/early 1970s.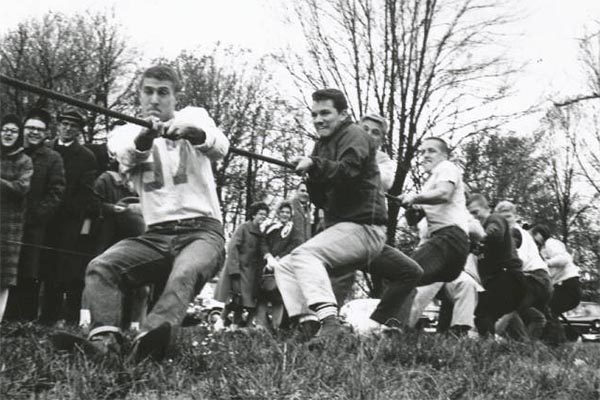 Tug-of-War
---
The Homecoming tug-of-war was for more than bragging rights. If the frosh won, they no longer wore their beanies. If the sophomores won, the beanies remained until Thanksgiving.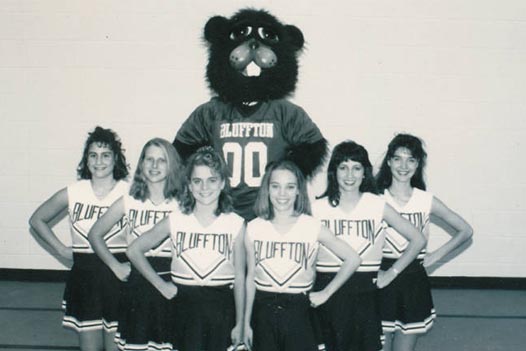 Bucky Beaver
---
Bluffton has been known as the Beavers since the late 1920s thanks to legendary Coach A.C. Burcky. Bluffton's previous mascot, Bucky, retired in 2007-08 after more than 20 years of service.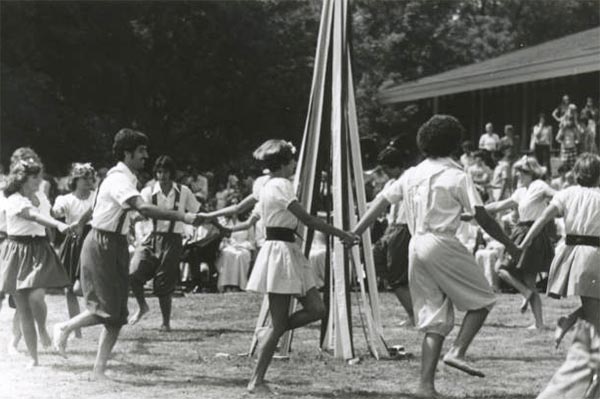 May Day
---
First held on Bluffton's campus in 1914, May Day was a celebration of alumni and soon-to-be alumni, and included the May Day dance performed by select first-year students.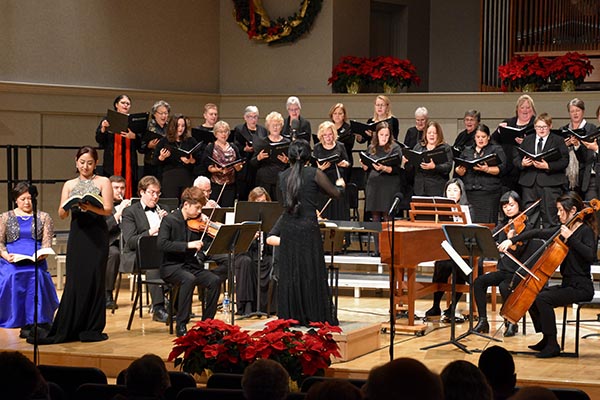 Messiah
---
Campus and community musicians have performed this oratorio more than 120 times. While originally performed in the spring, "Messiah" has become an Advent tradition.
Cabaret for a Cause
---
The semi-formal event featuring student musical performances began in 2009. Each year a different organization receives proceeds from ticket sales.
Bluffton landmarks
While the campus continues to evolve with new buildings, there are constant touch point landmarks for generations of Bluffton students.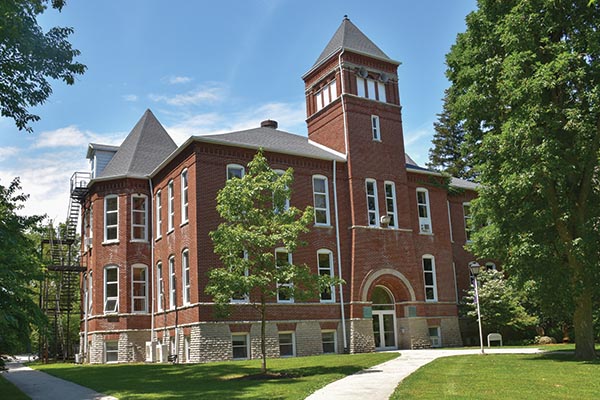 College Hall
---
As its cornerstone was laid for the first building on campus, Bluffton's first president Noah C. Hirschy shared an idea that has proved as durable as the structure itself: "Let us expect great things."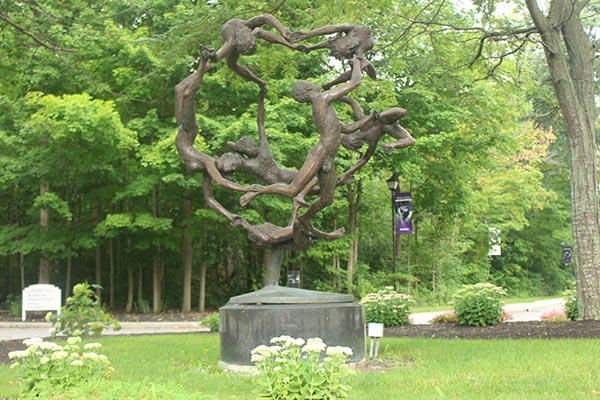 Campus art
---
From one end of campus to the other, along the winding paths and in building common areas, works of art are permanently displayed for all to enjoy.
Art walk >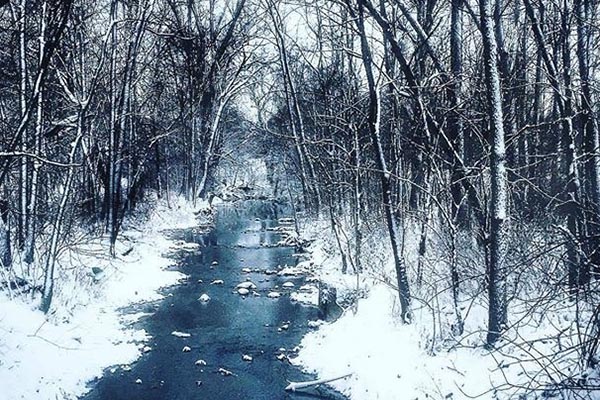 Little Riley Creek
---
Adding to Bluffton's natural beauty is a creek winding through campus. Two iconic foot bridges, Beeshy and Adams (AKA Krehbiel Bridge), cross Little Riley Creek.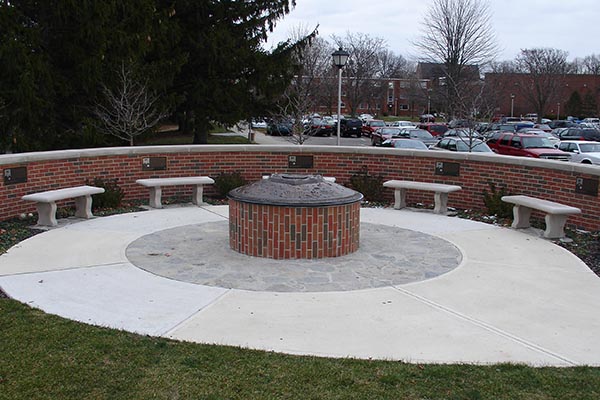 ---
The Nature Preserve, with the Swinging Bridge, Moyer Nature Center and pond, is used for academics, student life activities, intramurals and cross-country meets.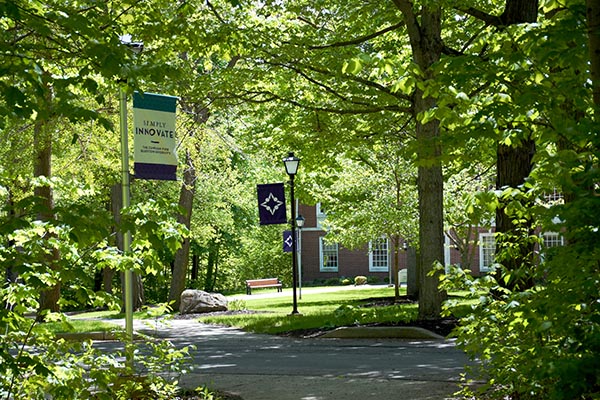 ---
Compiled by Dr. Robert Antibus, emeritus professor of biology, Bluffton's tree walk is a guide to the trees on campus. It is studied in botany and outdoor recreation classes.
Recent traditions
While there are many events that happen every year, these have become favorites with students and alumni alike.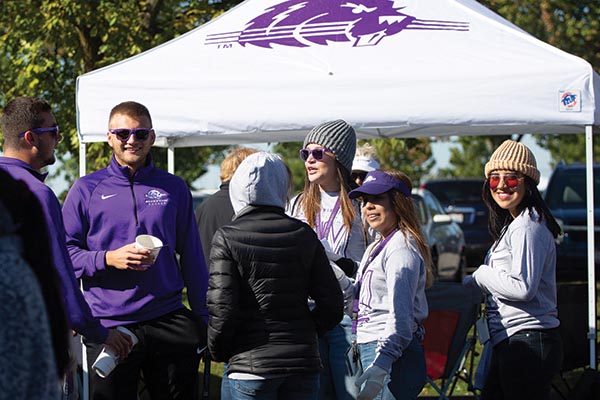 ---
More than just a football game, Homecoming and Alumni Weekend is full of activities for students, families and alumni, including alumni class reunions.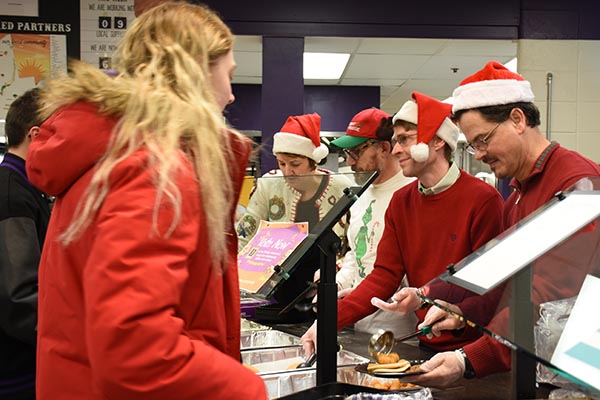 ---
What's better than a late night breakfast served by Santa-hat wearing faculty and staff? This study break during fall semester finals includes games and lots of laughter.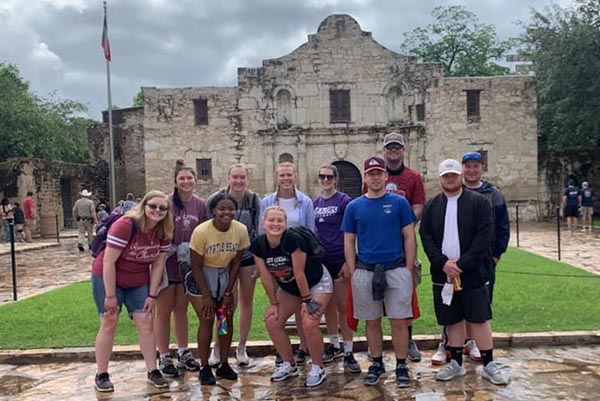 ---
Students travel to domestic or international locations to experience diverse lifestyles, make new friends and learn to respect other heritages while meeting personal challenges.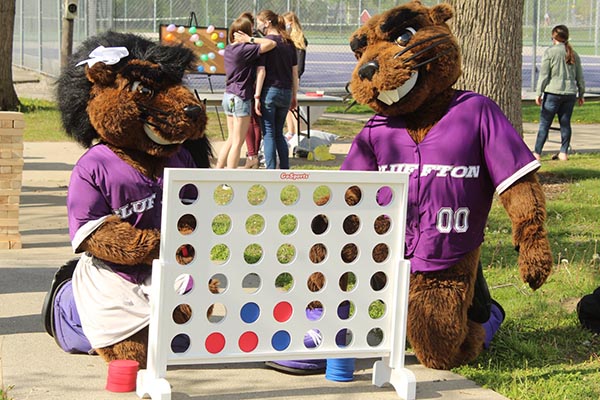 ---
Mascots J Denny and Jenny Beaver have become the perfect pair on campus. You can find them cheering at games, attending MBC events, and welcoming new students and alumni.
---
The week before Commencement is filled with activities to help graduating seniors to say "Farewell" to their time as a student on campus and "Welcome" to the alumni community.