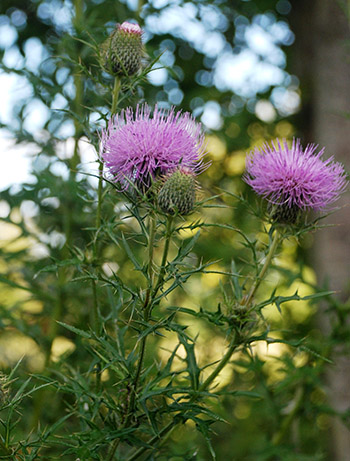 Nature Preserve
The Bluffton University Nature Preserve
A special beauty for our campus, The Bluffton University Nature Preserve, has long been a place for appreciating the natural world and for learning. It is located at the northwest edge of campus at 10625 Augsburger Road, Bluffton. Its 160 acres is home to woodland and grassland trails, a riverine ecosystem and a small lake wildlife habitat.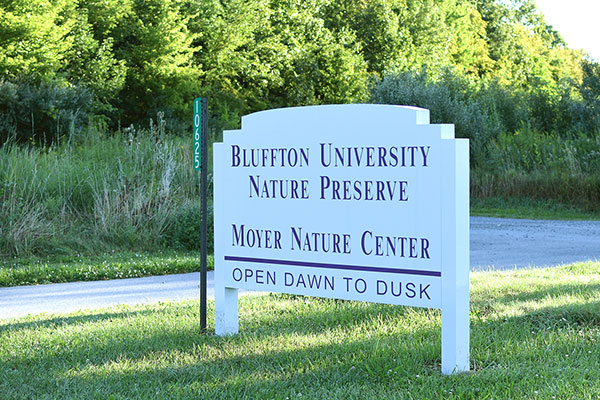 Students visit the preserve for various reasons from academics to student life activities. You may find yourself there for events during Fall Welcome Week, Spiritual Life Week or for a 60 in 6 activity. Students, faculty and staff visit for picnics, jogging and walking, for classes and more.
The nature preserve is open during daylight hours. People using the preserve must stay on mowed trails. Current students may use the pond for water sports and catch and release fishing. Pick up a map and guidelines for the preserve at Marbeck Center desk.
Moyer Nature Center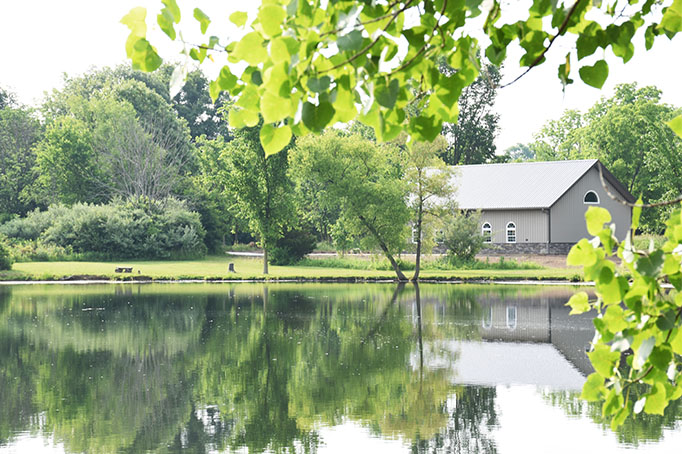 The Moyer Nature Center, completed in Summer 2018, was the vision of Harriet (Burkhart '52) Moyer. It is intended to enhance science and recreational education by providing a place for field study in botany and environmental sciences, recreational leadership programming, and public education about the natural environment and sustainability.
The center is located between the Nature Preserve pond and parking area. It is supported by municipal water and contains fully-accessible restroom facilities.
The Swinging Bridge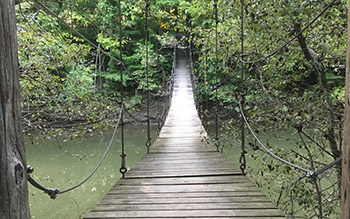 A popular destination in the nature preserve is the Swinging Bridge. Located near the Bixel Road entrance of the preserve, the bridge spans Riley Creek. It's about 40 steps across, and the trip across has just enough bounce to warrant the name "swinging." The location of the bridge is unique because of daily changes in scenery color and water level, and each season paints it's own beauty.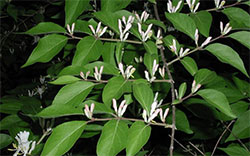 To support biodiversity, invasive shrubs will be selectively removed to promote the growth of native plants. You may notice shrubs that have been cut down or stems have died back. These are invasive plants which were targeted for removal. The dead plant material is left to decay in place to reduce disturbance, build soil humus and contribute to natural nutrient cycles. Photo from Invasive.Org
History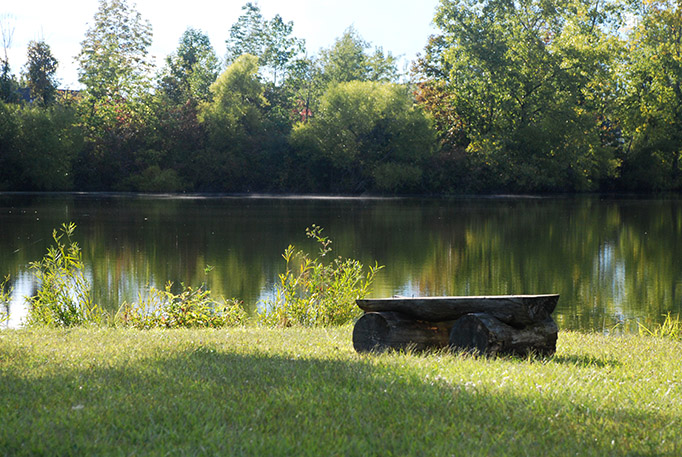 Robert Kreider, Bluffton's fifth president, initiated and developed the concept of the preserve. The 160 acres were originally given to Bluffton by the Thutt family for use as a college farm. Students helped farm and harvest the land during the 1920s, and during the 1930s food grown on the land helped feed faculty and students during the Great Depression. The land was then rented out to local farmers in the 1950s to earn income for the college. In 1966, Robert Kreider came up with the idea to convert the farm into a permanent nature center and outdoor education site.