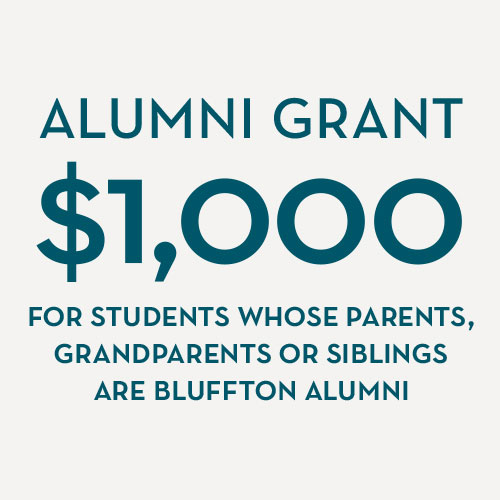 Share the Bluffton story
Bluffton Legacy Program
Do you wear your Bluffton purple every chance you get? Can you recite "The Pledge" and hum the alma mater as a lullaby? Do you want to keep your excitement for Bluffton alive in your family for generations to come?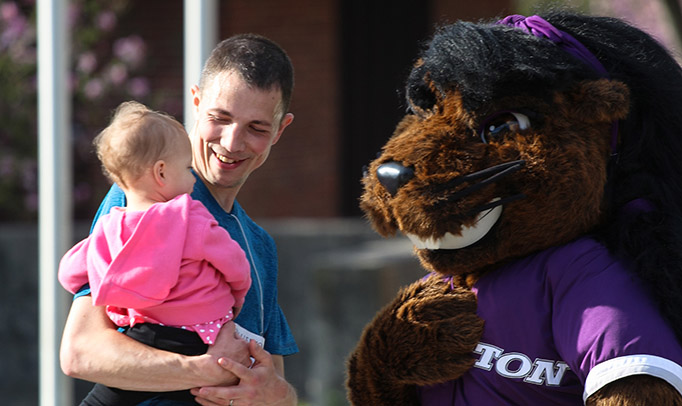 Join the Bluffton Legacy Program today
Provide contact information and the birthday(s) of your children, grandchildren, nieces, nephews or siblings and we'll send Bluffton gifts on special birthdays. And it's free! All we ask in return is that you continue to share your Bluffton stories, and maybe bring them to campus to experience Homecoming, Riley Creek Festival, or maybe a theatre production, concert or ballgame.
We will celebrate your family's newest addition by sending a Bluffton bib. Gifts for newborns will be mailed as soon as the university learns of your addition. Children will continue to receive gifts as they grow, for their 5 and 10 year birthdays. We want to help our Baby Beavers show their family connections.
No longer a newborn? Go ahead and provide information anyway. They will receive gifts at the appropriate time. Then when your student reaches high school age, they will receive information from Bluffton's admissions office. Bluffton awards a renewable $1,000 Alumni Grant to new first-year or transfer students whose parents, grandparents or siblings are Bluffton alumni or current students.
Refer a student
Of course you also know other students who might flourish on Bluffton's campus – the neighbor boy, the papergirl, students in your Sunday School class, etc. Provide their information below and we'll be sure the admissions office contacts them as well.
Go Beavers!