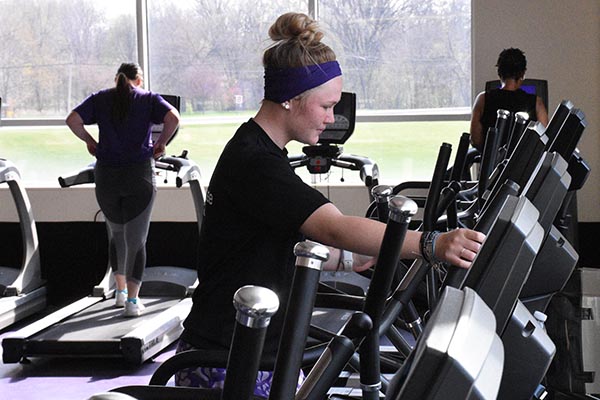 ---
Bluffton's strength and conditioning major is an approved program through the National Strength and Conditioning Association Education Recognition Program.
Health, fitness & sport science
Devoted to a healthier world.
At Bluffton you will discover a wide range of learning experiences in the education, recreation, wellness and sport management areas.
In preparation for life after Bluffton, you will be encouraged to obtain professional experience through internships, student teaching, coaching and to earn CPR and first aid certification.
There will be ample opportunity for you to participate in intercollegiate and intramural sports as well as other clubs and activities.
Exercise science major/minor

The exercise science major is a foundation for a number of different opportunities in fitness and health-related fields including pre-athletic training, pre-chiropractic training and cardiac rehabilitation. Entry-level exercise science positions can be found in commercial, agency, corporate, hospital, clinical and recreational settings, including health clubs and community centers, specialized training centers such as Para-Olympics and professional sports teams, personal consulting and educational institutions. >>>occupational outlook
All majors are required to perform an internship which provides additional experiences in the field.
Sport management major
Due to the increasing interest and participation in sport and physical fitness, there is a need for qualified leadership in the area of sport management. Graduates will find careers in athletic administration, corporate fitness, sporting goods retail, sports information, YMCA/YWCA and other similar opportunities.
An integral part of the major an internship in a job setting. The sport management major incorporates courses in communication and business to offer concentrations in sport communication and sport organization.

Sport and recreation leadership major

The sport and recreation leadership program is designed to empower students to succeed and become a leader in the sport or recreation industries. This broad-based curriculum will give you greater flexibility in both areas for future employment opportunities.
As a student you will find yourself directly involved in planning special events, programming activities for youth and adults, creating business and marketing plans and much more. An upper-level internship is required.
Graduates find career opportunities in settings such as resorts, convention and visitor centers, private recreation clubs, non-profit community organizations, municipal parks and recreation departments, sports facilities, outdoor/adventure centers, cruise ships and professional meeting and event planning. >>>occupational outlook



Strength and conditioning major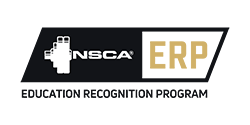 The strength and conditioning major has a strong scientific base and experiential learning component for students interested in the field of health, fitness and sport science. Bluffton's major is approved by the National Strength and Conditioning Association.
This program is designed for students interested in professional careers as a strength and conditioning specialist or coach who trains athletes for improvement of athletic performance, or a group exercise instructor, personal trainer or health-fitness specialist who works with individuals to improve health and fitness, or a health club manager. The major requires an upper-level internship experience. >>>occupational outlook
Minors
Are you interested in health, fitness & sport science but leaning toward a major in another department? Consider a minor in coaching, wellness, exercise science or recreation management.