Strength and conditioning
06/03/2021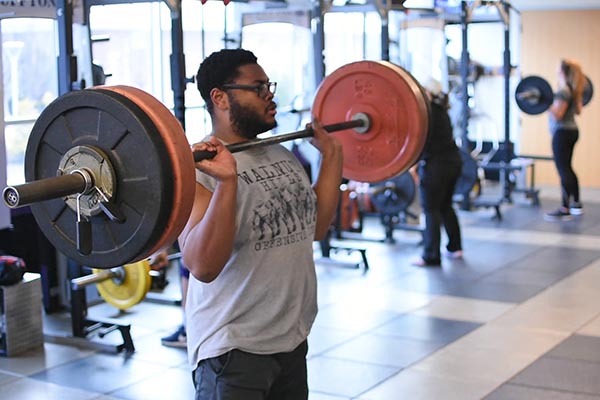 Bluffton strength and conditioning program recognized by NSCA
Bluffton University's strength and conditioning program is now an approved and recognized program through the National Strength & Conditioning Association's (NSCA) Education Recognition Program (ERP).
"This recognition means great things for Bluffton students and provides validation for our program, which we already knew was excellent," said Amanda Beard, assistant professor of health, fitness and sport science. "Our students will now be able to register for their CSCS knowing that Bluffton has adequately prepared them."
NSCA is the leading certifying organization in the field of strength and conditioning, and students who plan to sit for the Certified Strength & Conditioning Specialist (CSCS) exam must earn their 4-year degrees at an ERP recognized school. ERP verifies the content of the material taught as well as the credentials of faculty. Bluffton's recognition is valid through March 31, 2024.
Students who have graduated from ERP recognized schools also receive discounts on NSCA exams, reduced rates at conferences and access to growth opportunities including grants, internships and scholarship applications.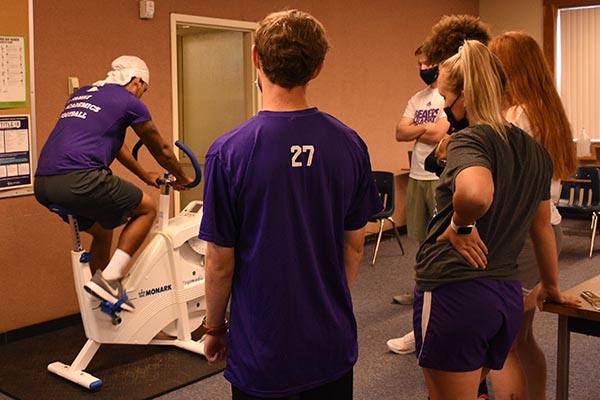 ---
Discover a wide range of learning experiences in sport media, recreation, wellness, fitness, exercise science sport management and more.