Moyer Nature Center

Located near the main entrance of the Bluffton University Nature Preserve is the Moyer Nature Center, an 1,800-square-foot multipurpose facility.
The facility will enhance the usability of the Bluffton University Nature Preserve for programming for recreational leadership, field study in the sciences, environmental and sustainability education for the public, and access to water sport activities for current students.
Current students are able to borrow fishing equipment, paddleboards, kayaks and canoes for recreational use.
If a thunderstorm with lightening occurs during a watersport activity, all boats, craft and people need to come off the water immediately.
Return fishing equipment, canoes, kayaks, paddleboards, paddles and dry life jackets to their original locations in the storage building. Wet life jackets should be placed in the designated drying area.
Lock the storage area during your activity period and after equipment has been returned. Keys should be immediately returned to Marbeck front desk. Report any lost or damaged equipment to Marbeck front desk.
Life jackets MUST be worn at all times while you are on the water.
If you are planning to participate in watersport activities – we ask you to bring a buddy to the preserve with you. Whistles are for use in case of an emergency to signal to your buddy you need assistance.

Pick up a map, guidelines or key for the shed to access watercraft and fishing equipment at the Marbeck Center Information Desk.
Skills and How To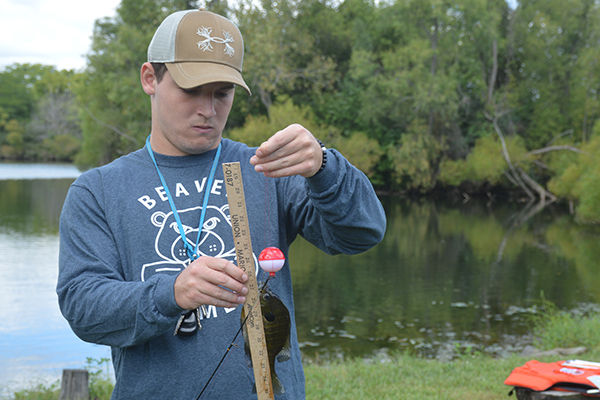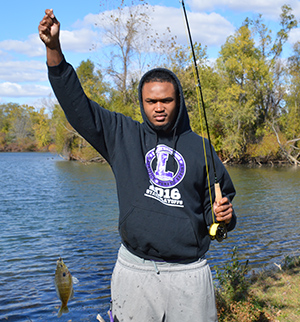 Next to the Moyer Nature Center is a 8-acre lake stocked with bass and bluegill. Fishing is strictly catch and release. A fishing license is not required because we are on private property.
Please use barbless hooks (this is much better on the mouth of the fish). If possible, use the fishing logs to identify, measure, record and release back to the pond. This information will be used for continued research on the health of our pond area. Logs, clipboards and pencils are located in the box near the boat house.
Catch and release guidelines from the ODNR Division of Wildlife: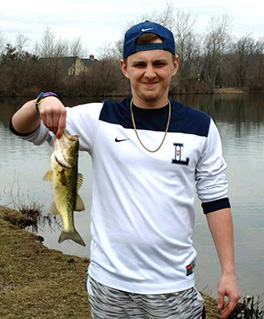 For catch-and-release fishing to succeed, released fish must not only swim away, but be able to resume normal functions, such as swimming, feeding and growing. Both initial mortality and delayed mortality must be considered. Initial mortality typically occurs when a fish is hooked in a way that damages sensitive tissues, such as the gills or gullet, and results in severe bleeding. Even if a fish is not initially wounded, delayed mortality can occur due to the cumulative effects of numerous sub-lethal stressors. Sub-lethal stressors may include:
prolonged exercise by fighting fish for long periods, depleting energy stores and creating lactic acid build-up in muscles;
severe degradation of the protective mucus, or slime coat, by netting the fish with abrasive nets and failing to handle the fish with wet hands, thereby compromising the immune system;
extended air exposure incurred during hook removal, measuring and taking pictures increasing the time for cardiac processes to return to a normal state; and,
skeletal and muscular compression and extension experienced when fish are held vertically.
For recommended hook, bait and handling of fish, click on "Catch and Release Guildelines."
Of course one can go fishing by attaching a what-a-ma-callit to a thing-a-ma-gig. But as with anything, it's better to know the terminology, so even if it's your first time to bait a hook, you can communicate like a pro.
Fishing terms