Football intern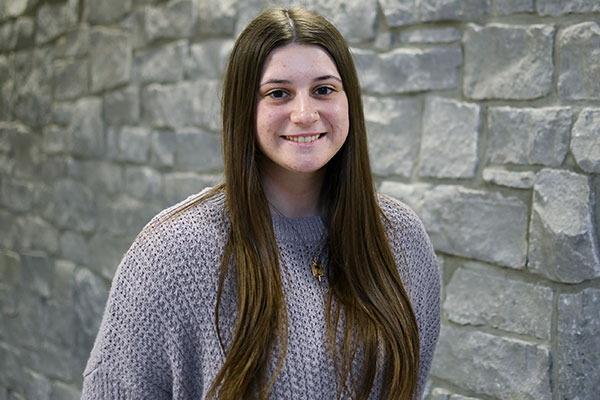 recruiter for bluffton university
Grace Fillinger '23, from Hinckley, Ohio, had a really tough time choosing a major, but she found her fit as a sport management major with a concentration in communication.
"I've gone through eight different majors," Fillinger laughed. "But I have always really been involved in sports. Even in high school I volunteered in the athletic office. So, sports management felt right for me and allows me to be around sports for the rest of my life."
In the fall, Fillinger reached out to Bluffton University's head football coach, Matthew Nardo, searching for an internship to fulfill a requirement for her major. With his guidance, she served as the recruiting and marketing intern for the team.
"I really wanted to do something in the fall since I play a spring sport," said Fillinger, who is a pitcher for Beavers softball. "I wanted to focus on the sports that were not in my season, and football is one of my favorite sports."
The two of them sat down and discussed everything that Fillinger wanted to accomplish through the internship. She did a lot of office work such as making sure recruits were filed correctly, but she also helped with game-day visits.
"I knew what I was getting into because we had a really good conversation about everything I would be doing, down to the smallest detail," said Fillinger. "I feel like it definitely met my expectations."
Fillinger said the internship also taught her more background information about football and coaching in general.
"Information that a lot of people might not know if you're not involved in the coaching standpoint of the game," explained Fillinger. "I learned what specific aspects go into recruiting someone and basically how to be a good recruiting coach and finding the right people for your team."
"Coach Nardo and Coach Pancake were both heavily involved in my internship. They were both really organized in helping me," said Fillinger. "I'm very organized and need everything to be planned out with lists and done in a specific way, so I'm glad they already had it laid out for me."
Fillinger's ultimate goals is to become an athletic director. However, because of the internship, she developed an interest in recruiting and could see herself finding a role in recruiting following graduation.

Outside of internships and softball, Fillinger is president of Student Athlete Advisory Committee. A transfer student, she Bluffton's softball team provided support and helped her feel immediately at home on campus.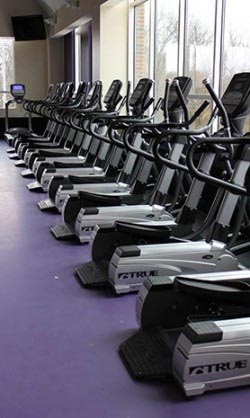 ---
Graduates find careers in athletic administration, corporate fitness, sporting goods retail, sports information, YMCA/YWCA and more.