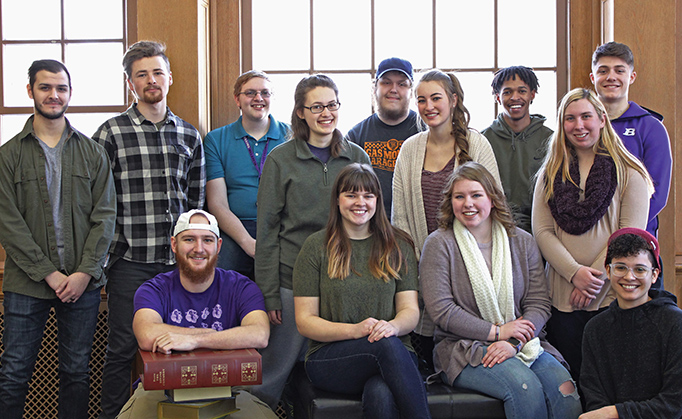 ---
Gain publishing experience as a first year student through "Bridge" and "The Witmarsum."
The Bluffton University Literary Journal

Fall 2021 online issue of Bridge: The Bluffton University Literary Journal features works by young artists and authors from across the globe, including Morgan MacVaugh of Lancaster, Pa., who submitted the feature story "I Feel Funny."
Read Fall 2021 Bridge >


The beginnings of Bridge
In the summer of 2016, Bridge: the Bluffton University Literary Journal was little more than an idea, a bold new initiative to establish a literary journal for young writers with a national scope.
Founding editor Jamie Lyn Smith envisioned Bridge as a student-driven endeavor. Bridge set out to show that 'the best young writers age 14-24' are creating high-quality work of literary merit on a par with other well-established literary magazines.
Bluffton University students served as editorial assistants: soliciting, selecting, editing and polishing the works.
The first print edition, which rolled off the presses in spring 2017, showcased poetry, short fiction and non-fiction stories, drama and art from 20 young writers and artists representing eight different states.
The first online edition of Bridge: The Bluffton University Literary Journal attracted submissions from young authors from across the country and overseas and went live in December 2017.
---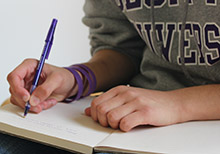 Young writers, between the ages of 14 and 24, are invited to submit works for consideration for publication in Bridge: The Bluffton University Literary Journal. Our editorial associates are looking for writing that demonstrates virtuosity and wonder, original writing that delights and challenges us.

If you are interested in submitting your work for consideration for a future edition, please review these details for submission.