Building Relationships in Guatemala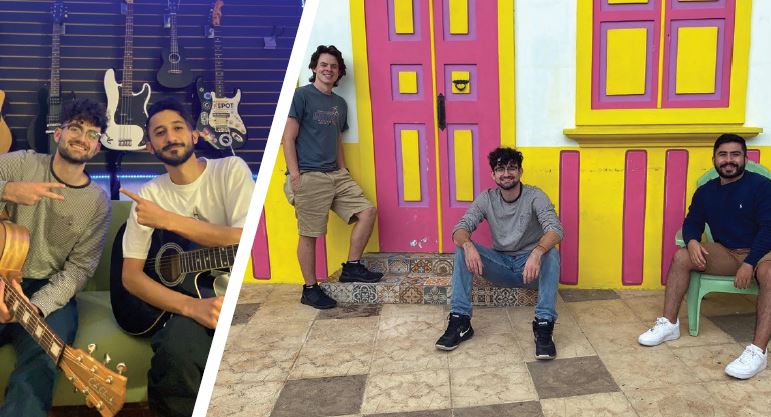 After his original plans to study in Argentina were canceled due to COVID-19 precautions, Spencer Garrison '22 of West Salem, Ohio, studied Spanish, history and culture at Central American Study and Service (CASAS) in Guatemala during the fall 2021 semester. He had an experience he "wouldn't trade for anything else."
"I'm sure I would have made connections on other experiences, but the ones I did make in Guatemala were really meaningful," said Garrison.
Garrison loves to connect with others through music. At Bluffton, he performed at Chapel and Cabaret for a Cause. In Guatemala, he played guitar for hours nearly every night
with his host family and their friends."I learned to play and sing some popular Guatemalan songs they wanted to hear, and they knew a lot of songs in English."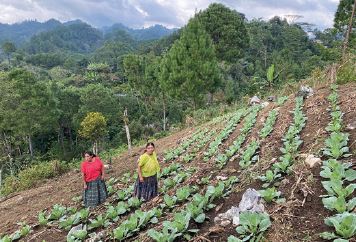 The second half of the experience included a month of service. Unable to decide between options, Garrison took the advice of a Serving and Learning Together (SALT) participant who was also studying at CASAS.
"She said, 'Usually when I'm trying to make a decision about where to go or what to do, I choose the one that will make me the most uncomfortable,'" said Garrison. "It wasn't the advice I necessarily wanted to hear, but I think it helped me grow and understand the world better."
Ultimately, Garrison traveled to San Pedro Carcha in the mountainous region of Alta Verapaz and served with an organization called Odigua, which works with indigenous farmers on sustainable agriculture practices and creation care. Garrison helped tend gardens of coffee, cilantro and cabbage.
"It was challenging at times," said Garrison."But I decided the more comfortable I become at being uncomfortable, the more I'll get to experience in life. I think I'm going to keep doing things that are not completely comfortable."