Soliloquy
by Cassidy Bishop
Do not fear the quilt of night
as it befalls the cot of day -
the hues may be of a different palette,
but light still finds them
sent only by the sun's dearest companion.
Though the sun doth leave,
the moon bequeath it wholeheartedly.

Likewise,
do not fear to hold the velvet hand of autumn.
Because, it does know what coldness has found you;
and, though indeed, it's the mother of parting,
it's made of sweetness all the same.
With these, the dearest days of April
are beckoned with ease.
Calls the healer:
"I love you, I love you...
I thought I did!"
And she, amongst the others,
holds the most comely swans of
loss and grief.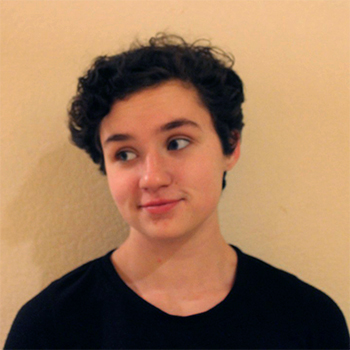 Cassidy Bishop
---
Cassidy Bishop is a 17-year-old aspiring poet living in Loveland, Colo. There, she finds inspiration in her peers and the artwork around her. When she isn't writing, she can be found painting, making photos or hiking.