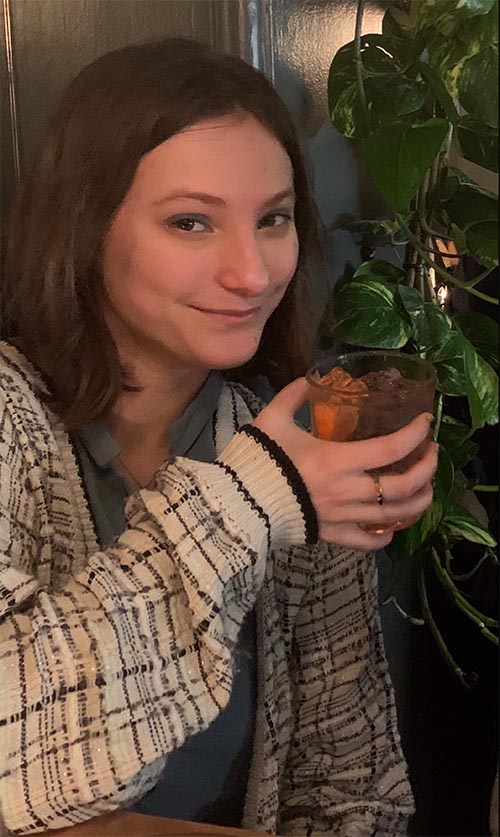 Remi Seamon
---
Remi Seamon is a young writer based in the UK, who has had a scattering of small publications, and has placed in Columbia College Young Author's Writing Competition. Despite its best efforts, GCSE English has not managed to quell her love for literature.
Vincent's Ear
by Remi Seamon
On our backs in the wheat field, I lie on your left side
staring at your whole and glorious ear. The sky is knifed and shredded
with clouds. Stalks spearing our shoulders. The sunburnt soles
of our feet tread circles around each other while you glaze your God in blues.
You are not a nice person, Vincent, but I love your red knuckles
bruising our burnished landscape. Of course there came the deafness
and the knife and I said Vincent, Gauguin was never worth your time
or ear. Don't get blood on the canvas. The knobbly doctor
with oil brows looks at you through the frame outside of our frame
and our little life. His eyes are pushing up through you
like wheat stalks. He shakes his head while I hold your knuckles, saying
What can be done, but he doesn't want to hear me and you can't
anymore, with your ear shredded
on the side of you I sit.
Vincent, you are ginger
everywhere. Vincent,
there is too much dopamine
in your brain and this
is why your voices want you
to walk in front of a bus and mis-
place your other ear.
Your shadows are too long.
Prescription: paint
quieter. Do not sculpt
the sunset. Knife
slower. I want you
in the hospital, Vincent,
not painting gold
around it. Pour happiness like paint
out the ear canal. Break
your fever through sweat
rivers for my gondolas.
You are no longer with me
in our portrait but I am stewing
through these museum
canals looking for the ear
you loved me with.
Outside of the frame inside your
frame where I am hearing you
walk like bruised ochre, you straddle
the yellowed path with the sun
skewered on a stick, birds thimbling
notes into your right side. You are painting
endless skies inside frames where I am
not.
You are painting me
out, painting me white.
Vincent, I have witnessed your art
as a sound and you are now convincing my throat
to leave it.