Kim Fischer Softball Press Box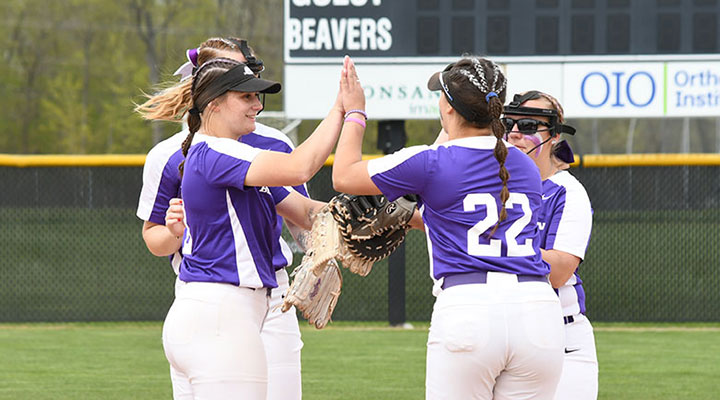 Last summer, a group of alumnae approached the alumni office about hosting a reunion for the players of Coach Kim Fischer. At the same time, President Wood had a vision for a softball press box with restrooms to be built as an addition to the softball complex.
In less than six-months, former players came together to commit more than half of the $300,000 in honor of Bluffton's winningest female coach, Kim Fischer. Inducted into the Bluffton University Hall of Fame in 1999, Fischer coached Beavers volleyball for 19 seasons, women's basketball for 11 seasons, and softball for six seasons. Fischer was named WBCC Coach of the Year in 1982, 1984, 1985, 1987 (co) and 1990, and AMC Coach of the Year in 1994 (co).
The Bluffton University softball program has been one of the most decorated programs in the history of the Heartland Collegiate Athletic Conference since joining the HCAC in 1999. With no fewer than 45 First Team All-HCAC selections during that time, Bluffton has produced three HCAC MVPs and one Coach of the Year. The Beavers earned their way to nine straight conference tournaments, the only school to do that from 2007 through 2015.
There have been 12 National Fast Pitch Coaches Association All-Region honorees since 2004, including senior Bobbi Adams who was recognized in both 2021 and 2022. Bluffton has finished in the top two of the Heartland Conference 10 times with All-Americans Sarah Betts and Allison Lange anchoring the 2004 squad that saw Bluffton go 12-2 in league play en route to their first regular-season HCAC title.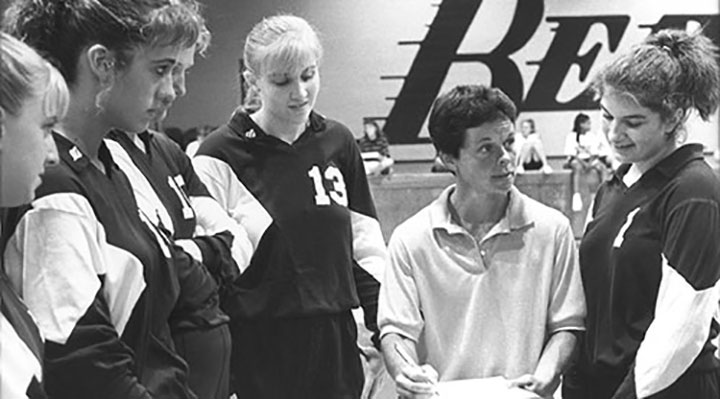 There is about $60,000 remaining to fully fund this project. We invite you to add your support to the project before June 30. Gifts of all sizes are encouraged; however, donors who make gifts of $10,000 or more will be recognized on a special plaque on the softball press box. For anyone who was a female athlete at Bluffton or has a daughter or friend who played, this is a wonderful opportunity to add your support to the long history of successful women's sports at Bluffton.
Go Beavers!

Robin Bowlus, MBA '17
Vice president of advancement
and enrollment management