Virtue-Driven Athletics
As an NCAA DIII school, Bluffton coaches and student-athletes not only perform well in competition but focus their team culture around Bluffton's four enduring values of community, discovery, respect and service. Through our Virtue-Driven Athletics program, we lift up habits of excellence through a shared framework for all Bluffton athletes.
Highlights of Virtue-Driven Athletics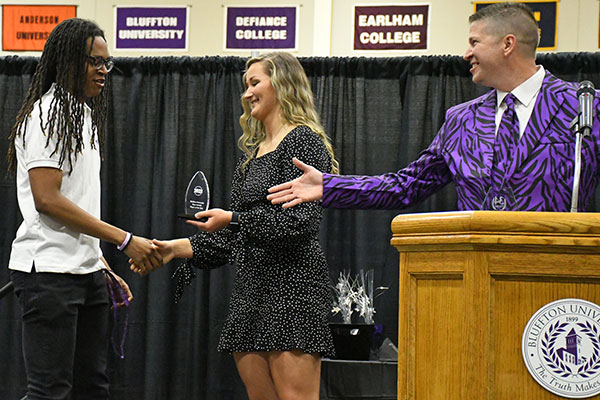 DAM Awards
---
During a red-carpet event, student-athletes are recognized for both their athletic prowess and dedication to their sport and teams. Awards range from Newcomer of the Year to Team Cheerleader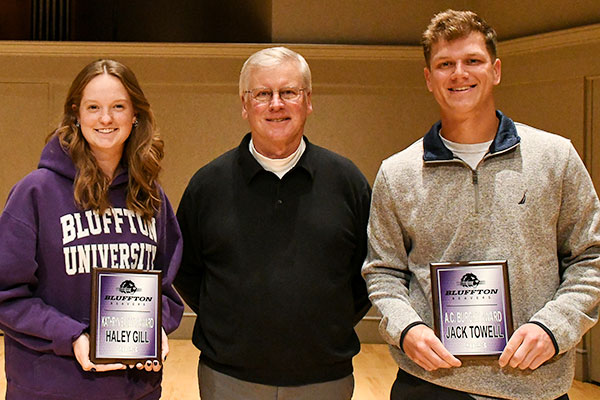 Inspiring speakers
---
Special events are planned specifically for the student-athlete experience. Recent events included speakers Jimmy Burrow, vice president of the Joe Burrow Foundation; and Dan Hughes, retired WNBA and Olympic champion coach.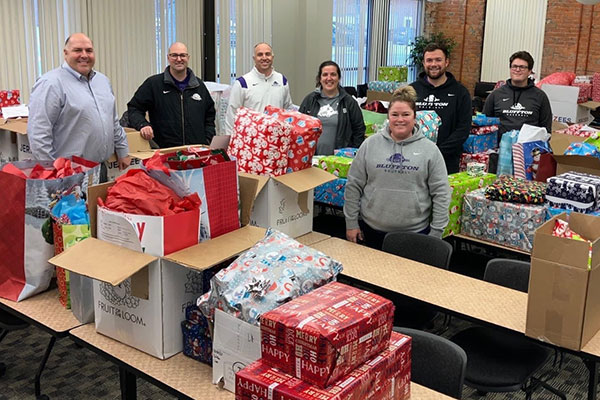 Day of Service
---
Athletes team up to make a difference in the Bluffton community. Service locations range from Mennonite Home Communities to the Bluffton food pantry. Additional service experiences throughout the year include adopt-a-family during the holiday season