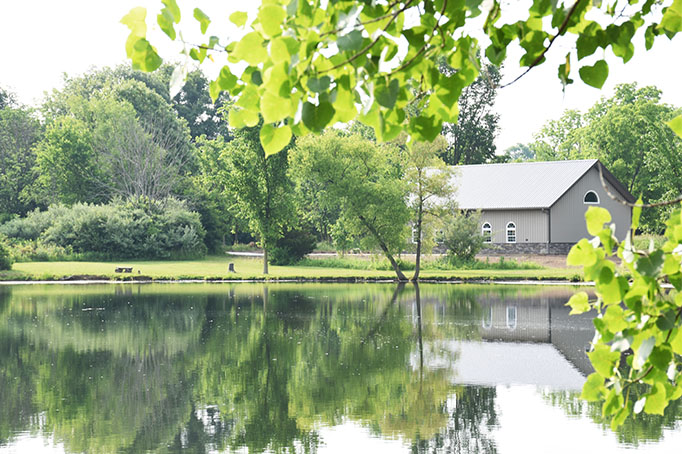 Moyer Nature Center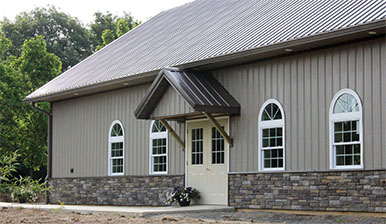 University officials, trustees and alumna Harriett (Burkhart x52) Moyer recently celebrated the construction of the Moyer Nature Center, an 1,800-square-foot building located near the main entrance of Bluffton's 160-acre nature preserve.
Through her donation, Moyer hopes the multipurpose facility will "contribute to the education of a broad range of groups, provide a focal point for cooperation, and inform about and encourage stewardship of the natural environment."
The facility will enhance the usability of the Bluffton University Nature Preserve for field study in the sciences, programming for recreational leadership, and environmental and sustainability education for the public.
For Moyer, the center is the realization of an idea she and her late husband, Keith Moyer '50, had discussed after they retired and returned to Bluffton following careers at the University of Wisconsin-Madison.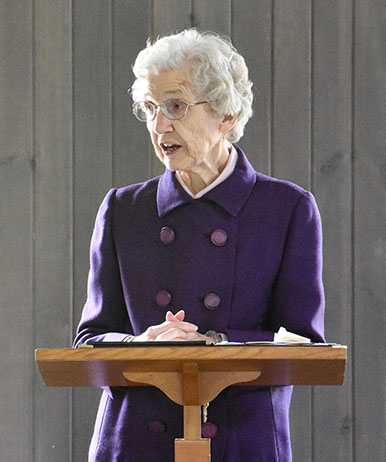 "Both of us attended school here and appreciated the education we received," said Moyer. "We grew up in this area and were taught by our parents and teachers the importance of the natural environment. We learned to respect nature's beauty, its complexity and its great power."
The nature preserve, located immediately adjacent to the main campus, has long been a place for learning about and appreciating the natural world, but for many years it has lacked a physical program center to realize its full potential.
"This new structure will help facilitate environmental education opportunities for all ages in years to come," said President James Harder. "Quite literally, out here in the nature preserve, the sky's the limit."


In the past, the College Cabin served as the primary location for outdoor education at the nature preserve. With the addition of the Moyer Nature Center, College Cabin, which is no longer usable, will be removed.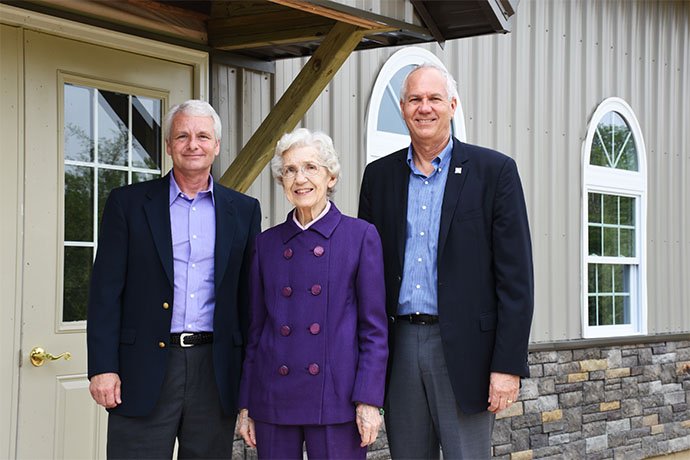 The Moyer Nature Center will feature direct access to parking from the main entrance road, water and accessible restrooms, all of which were unavailable at the College Cabin site.
"Many Bluffton alumni and local community members have fond memories from their learning experiences associated with the College Cabin," said Harder. "My hope is that the Moyer Nature Center will create new memories for future generations for many years to come."