2019-20: Living our best lives
According to the 2018 State of American Well-Being study, Ohio ranks 38th among the states on this well-being index. The five elements measured in the study are as follows:
Purpose: liking what you do each day and being motivated to achieve your goals;
Social: having supportive relationships and love in your life;
Financial: managing your economic life to reduce stress and increase security;
Community: liking where you live, feeling safe and having pride in your community;
Physical: having good health and energy to get things done daily.
As these categories suggest, our sense of well-being grows from a complex web of interrelated factors. For the 2019-20 academic year, the Bluffton campus community explored how we live with wholeness and joy.
Some questions that shaped our campus conversation: how do we understand Ohio's low ranking on this index? What external conditions may contribute to or detract from a sense of well-being? How does a community's health enrich and intersect with an an individual's wholeness and joy? How can the various academic disciplines help individuals and communities find wholeness or well-being? How have the various places that we have called "home" differently supported our own well-being? How can any of us use the strengths we and our communities possess to find a greater sense of well-being and joy?
Summer reading
The summer reading text for first year students was The Geography of Bliss (One Grump's Search for the Happiest Places in the World) by Eric Weiner. The author describes his travels around the world to learn why people in various countries are highly ranked on the happiness scale.
>>> author's description
Deserving Happiness: A Wisdom Conversation

Dr. Jackie Wyse-Rhodes was the 2019-20 civic engagement lecturer. She presented at the Presidential Scholarship Competition and planned to speak for Civic Engagement Day before it was cancelled due to the COVID-19 pandemic.
In planning her presentation, Dr. Wyse-Rhodes wrote, "The question of how to live a good and meaningful life in the face of human mortality, political instability, and theological doubt is an old question, and a global one. For a community like Bluffton University, who is invested in ecumenical conversations while rooted in an Anabaptist perspective, early Jewish wisdom literature speaks to questions of purpose––how our daily decisions can be motivated by seeking divine presence; to questions of community––how our relationship with money can serve as a diagnostic tool to better understand our persistent anxieties; and to questions of what it means to live as embodied creatures. I argue that biblical wisdom traditions offer a particularly apt model for Bluffton University as we seek to create space for inclusive and incisive dialogue about meaningful living."
Forum events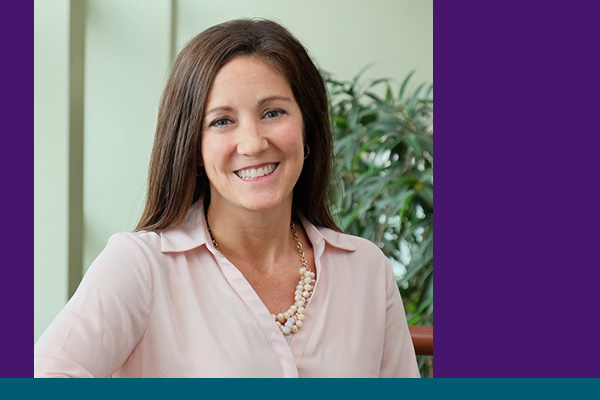 ---
Relationships, mentorship, education and focus are keys to leadership and professional development says Ronda Lehman, president of Mercy Health.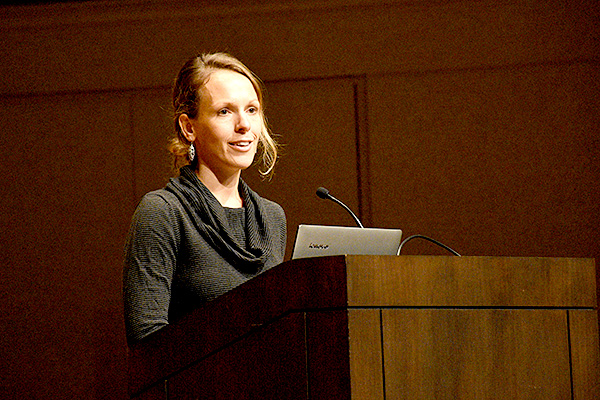 ---
For 2007 graduate Jenna Liechty Martin, living a life of wholeness and joy is only possible in community, a community not just comprised of people.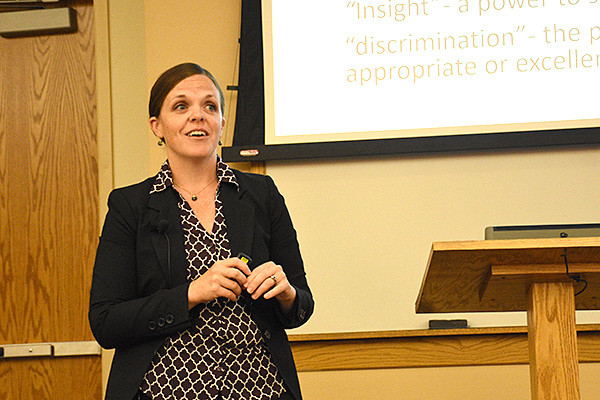 ---
Kathy Dickson '03, director of vocational discernment and community engagement at Methodist Theological School of Ohio, provided Bluffton University students with tangible tips and practices for vocational discernment.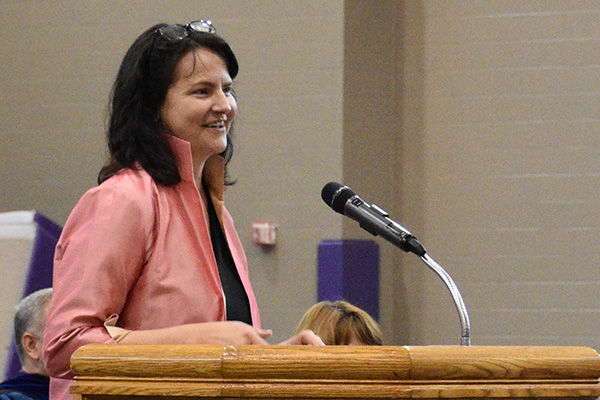 ---
During a time when, as a whole, our nation's perceived well-being is declining, the importance of relationships was emphasized as a key to happiness during Opening Convocation.