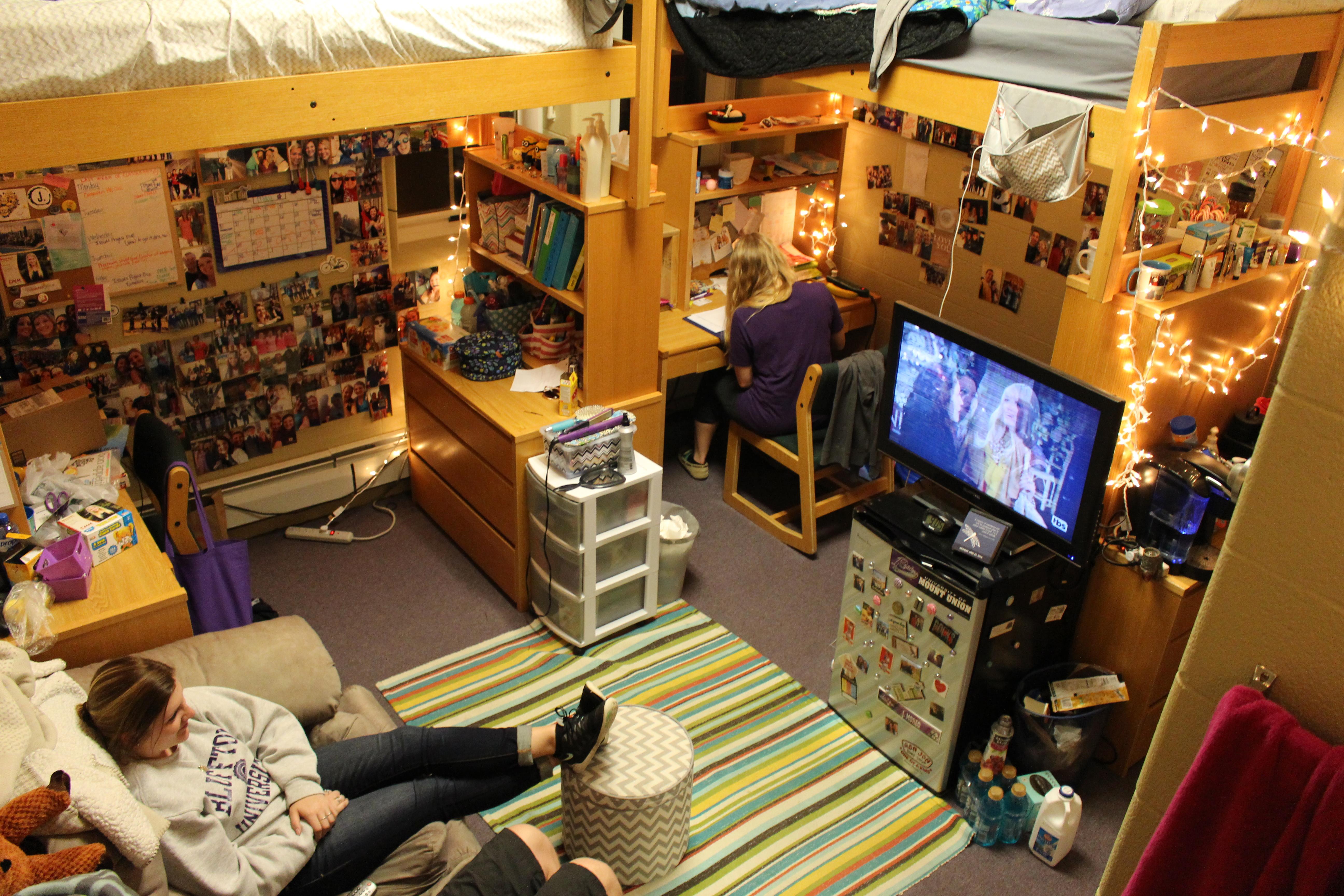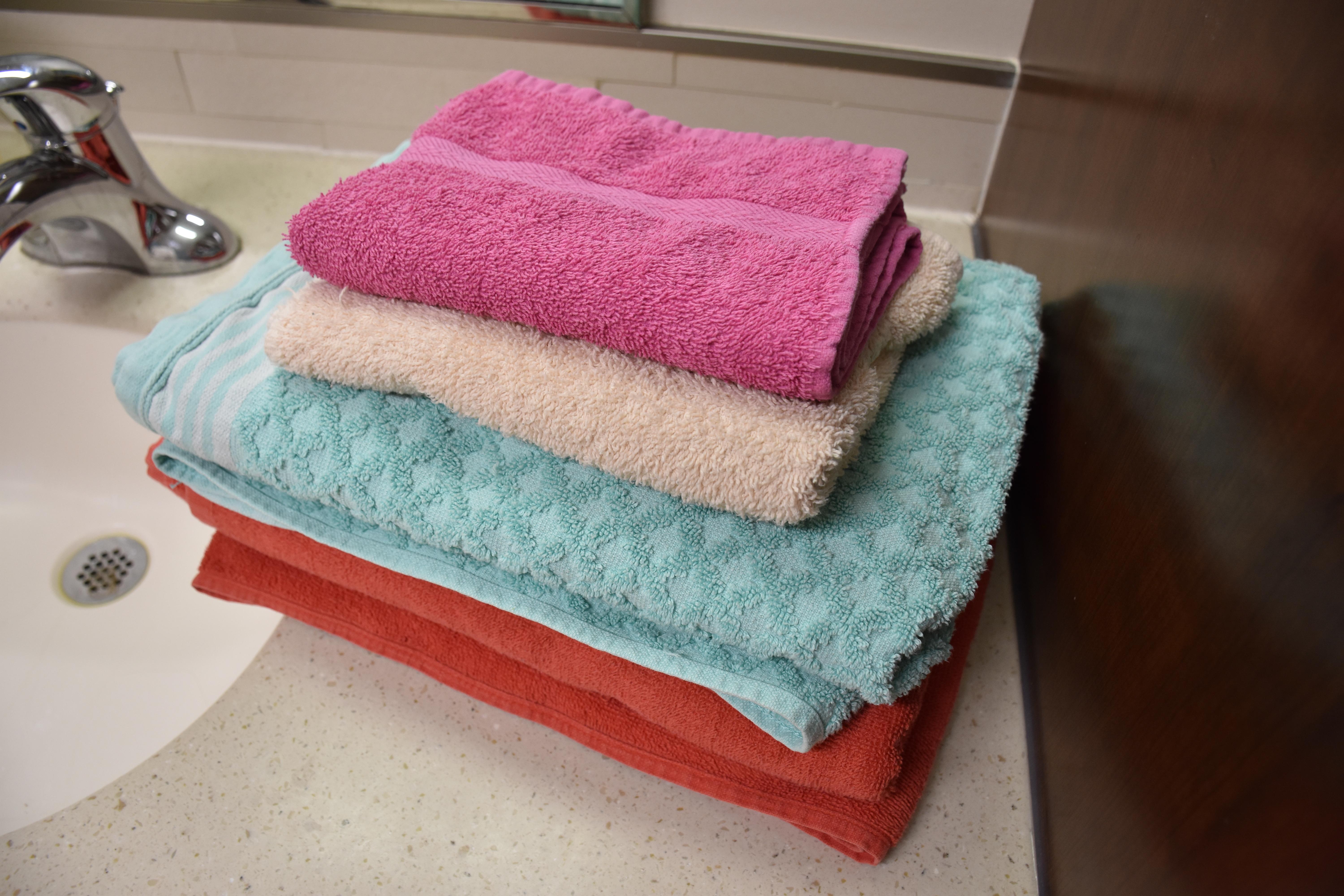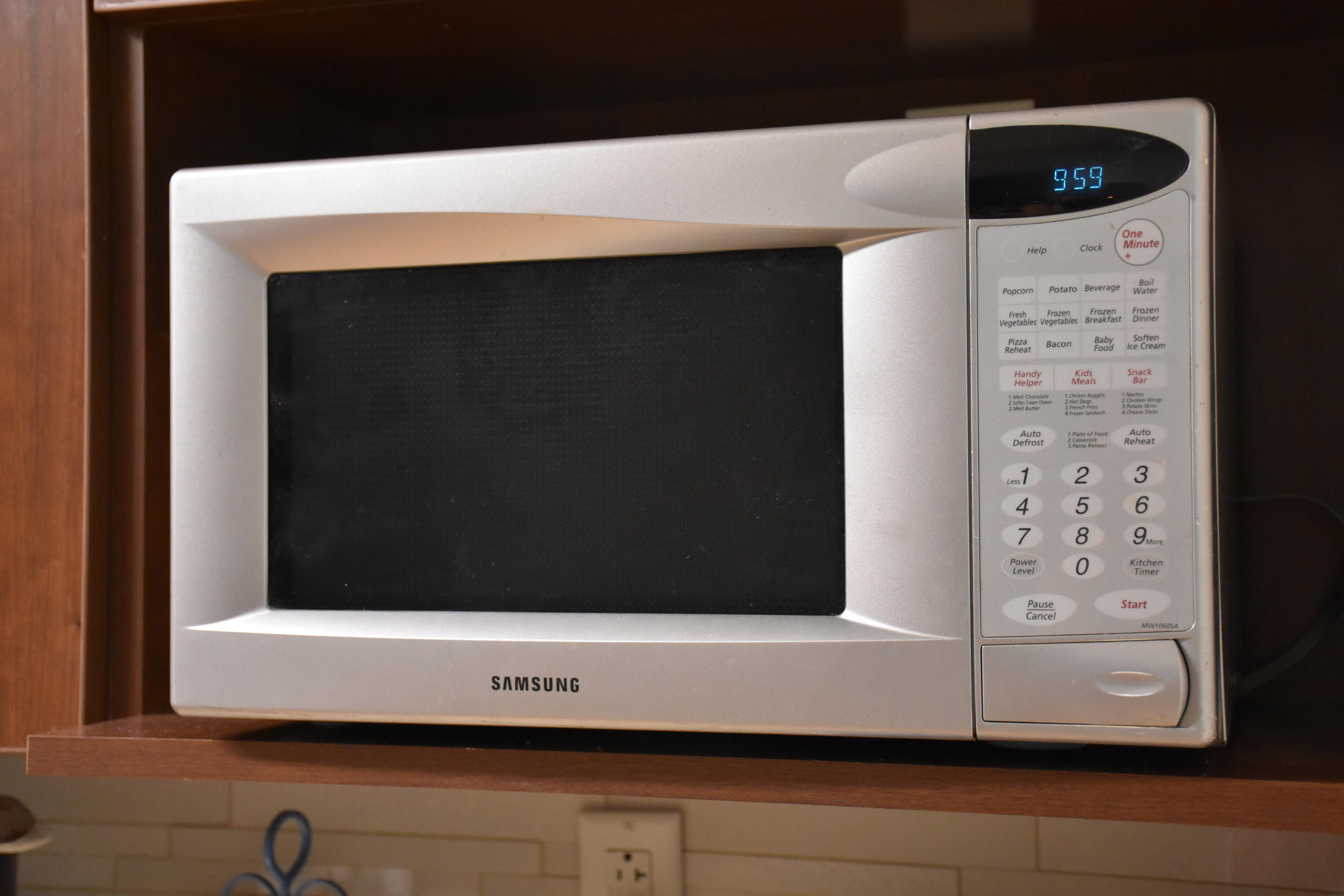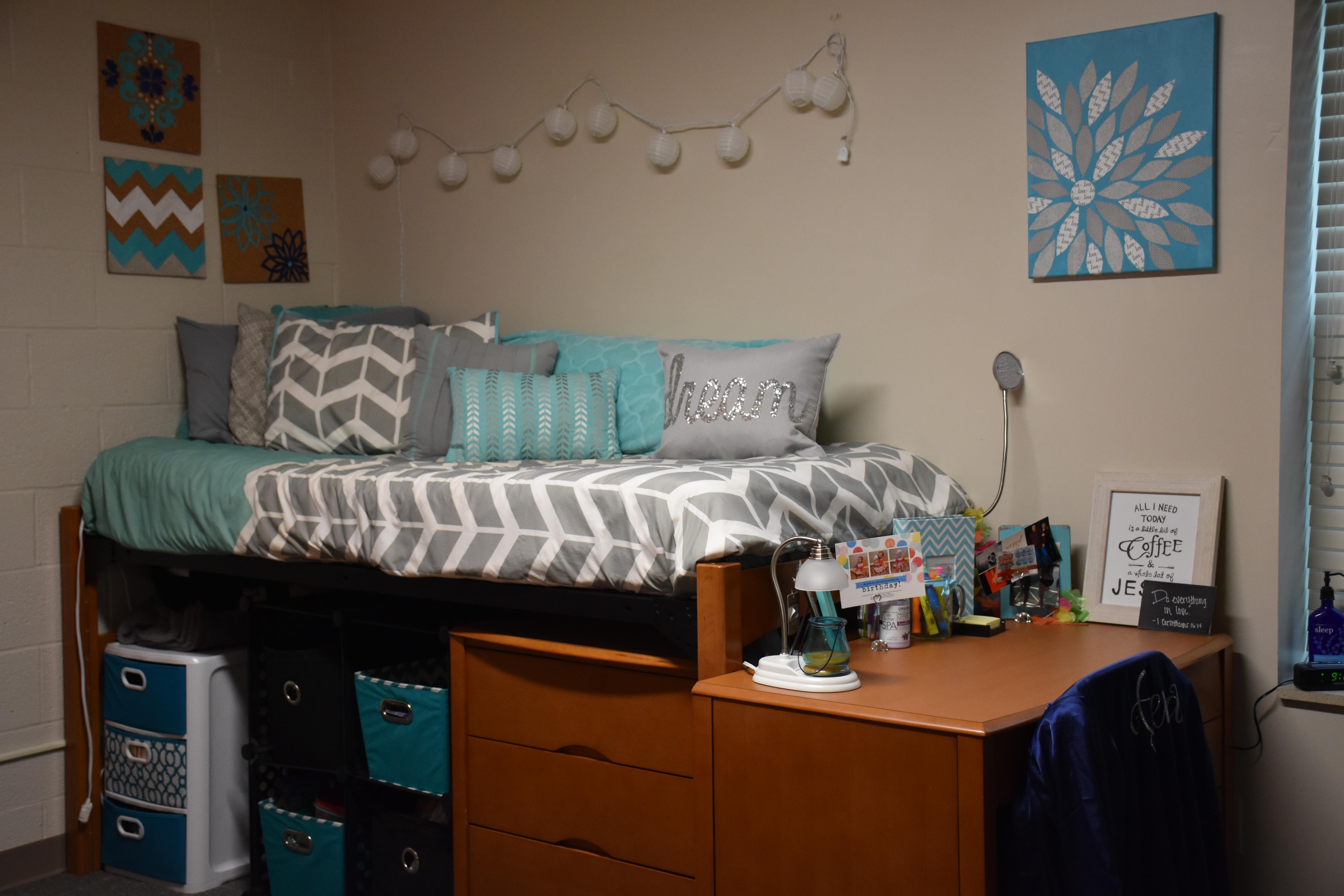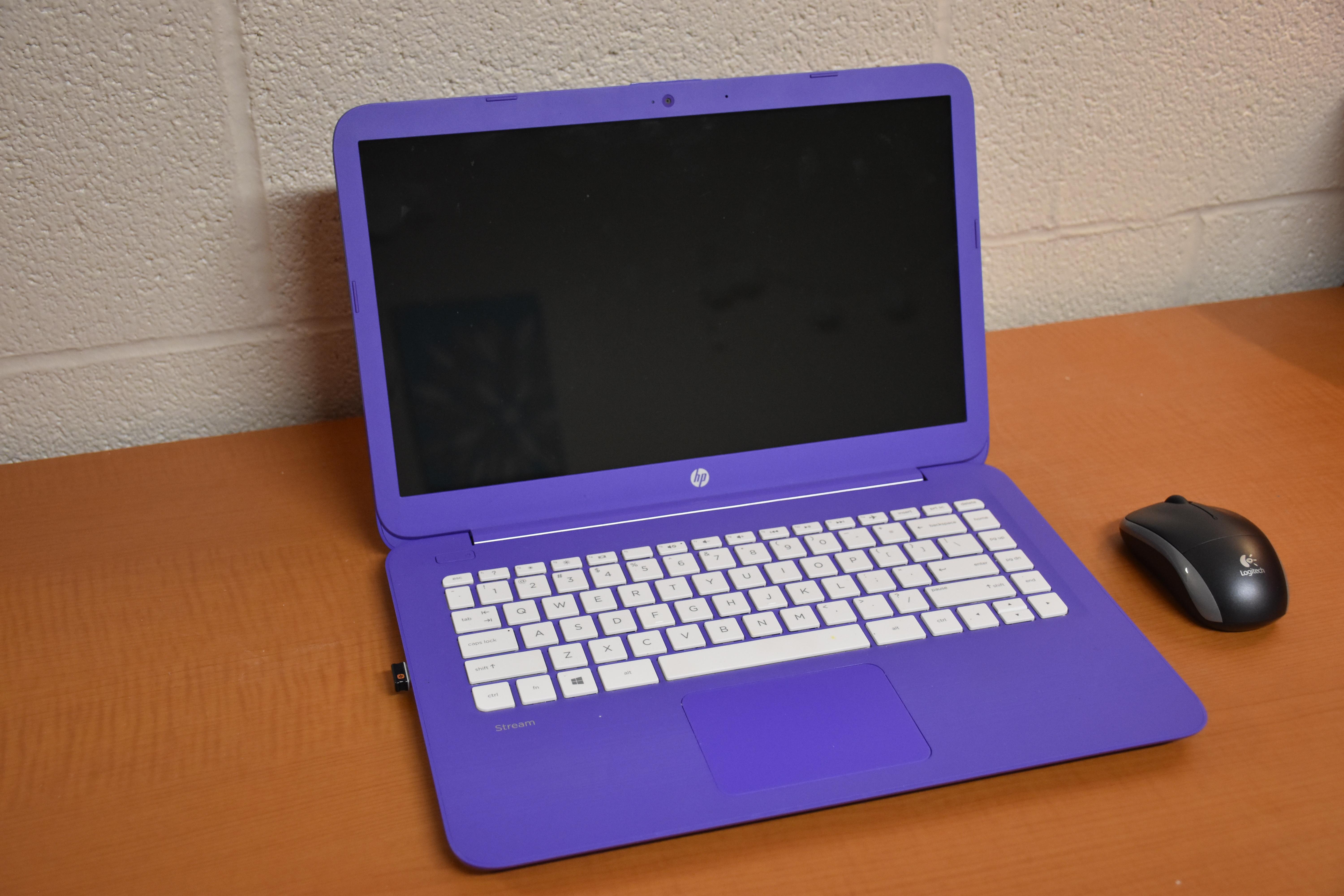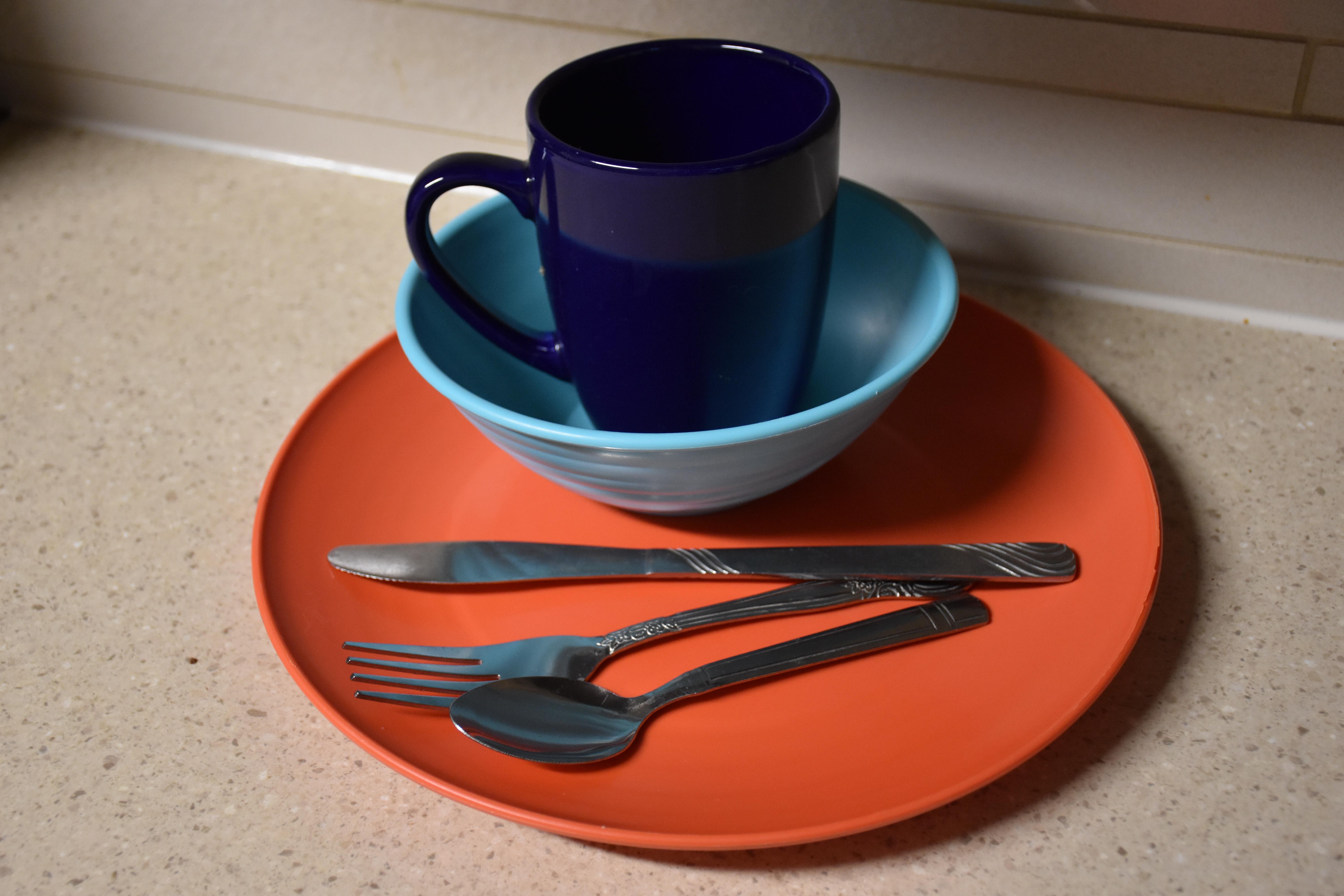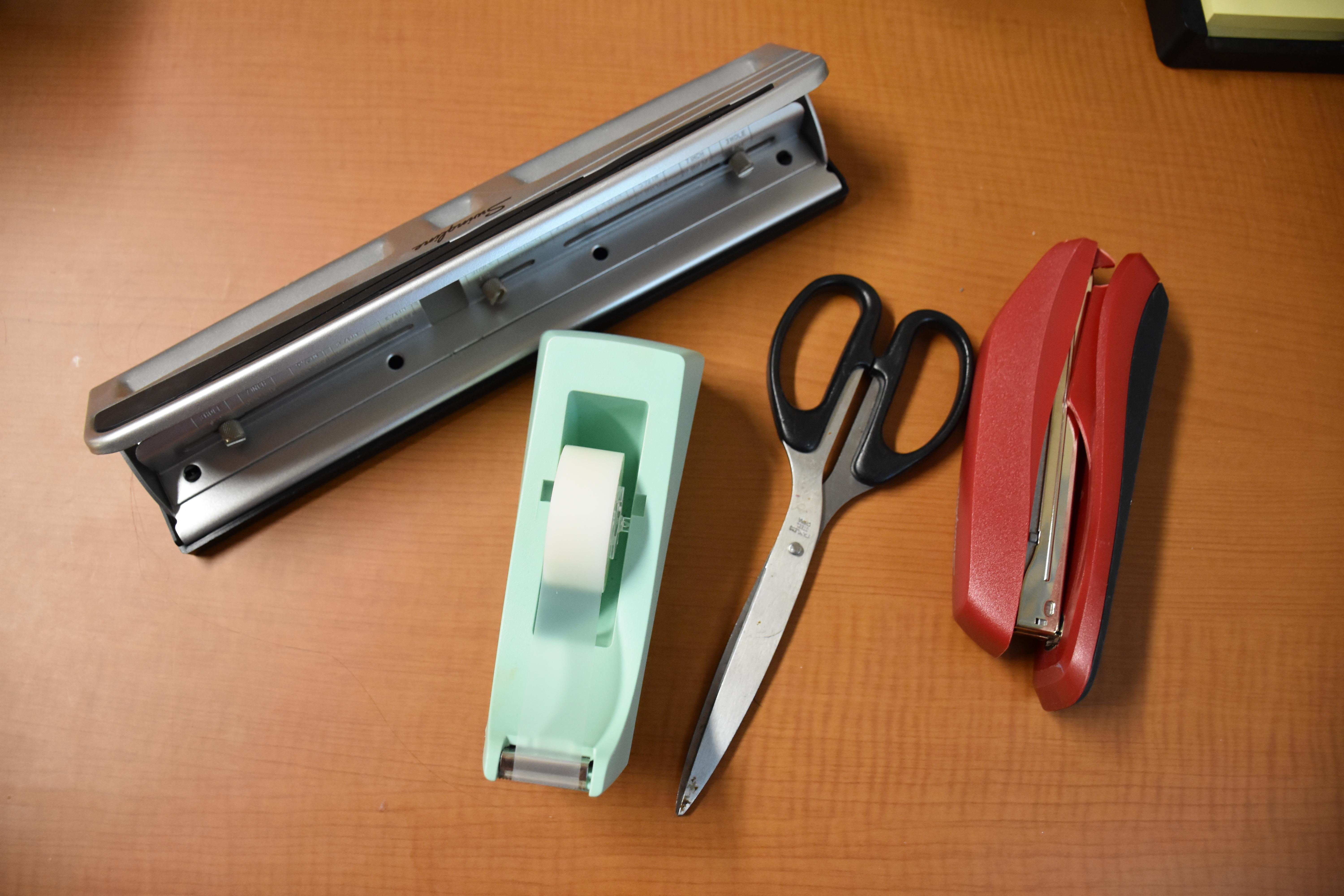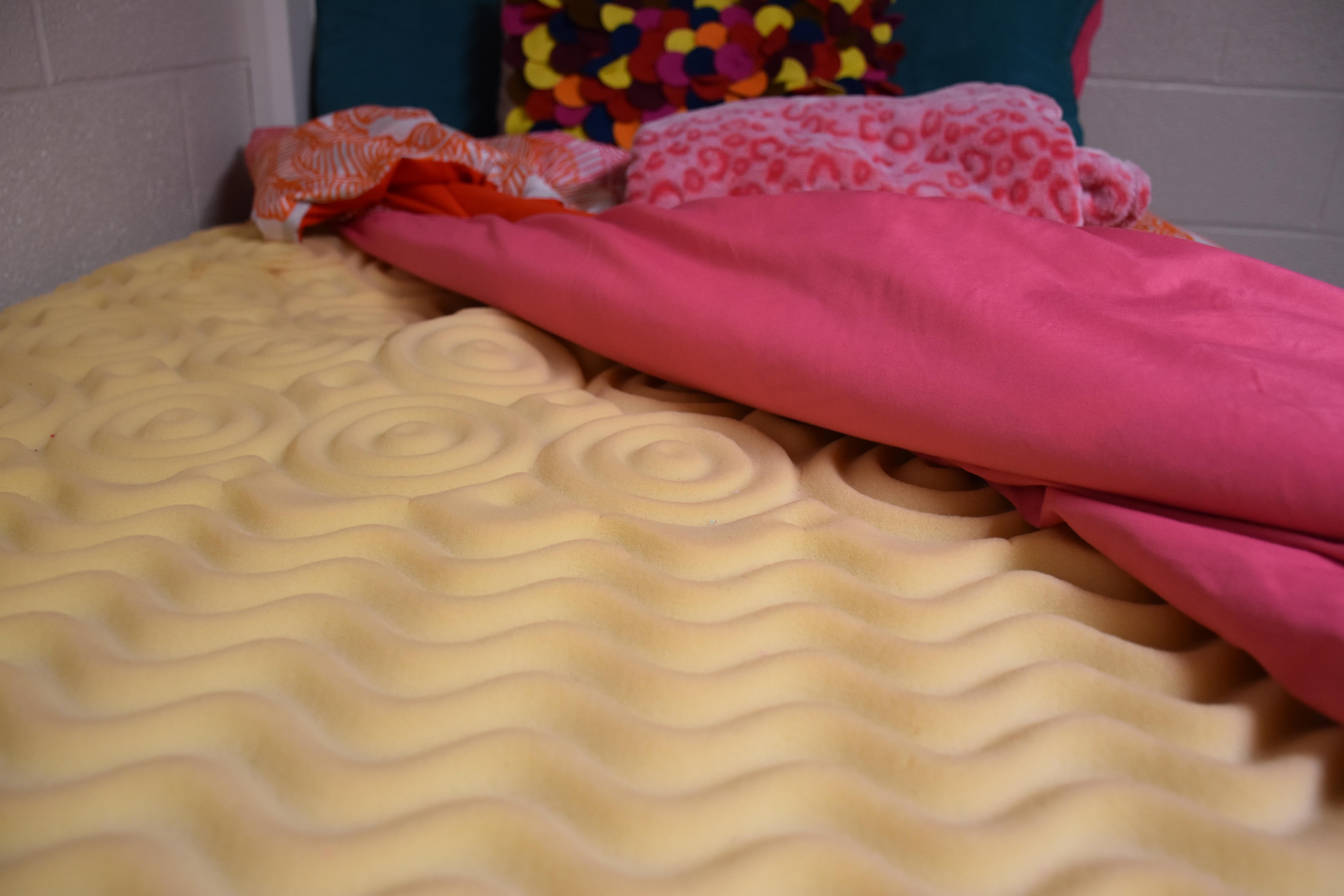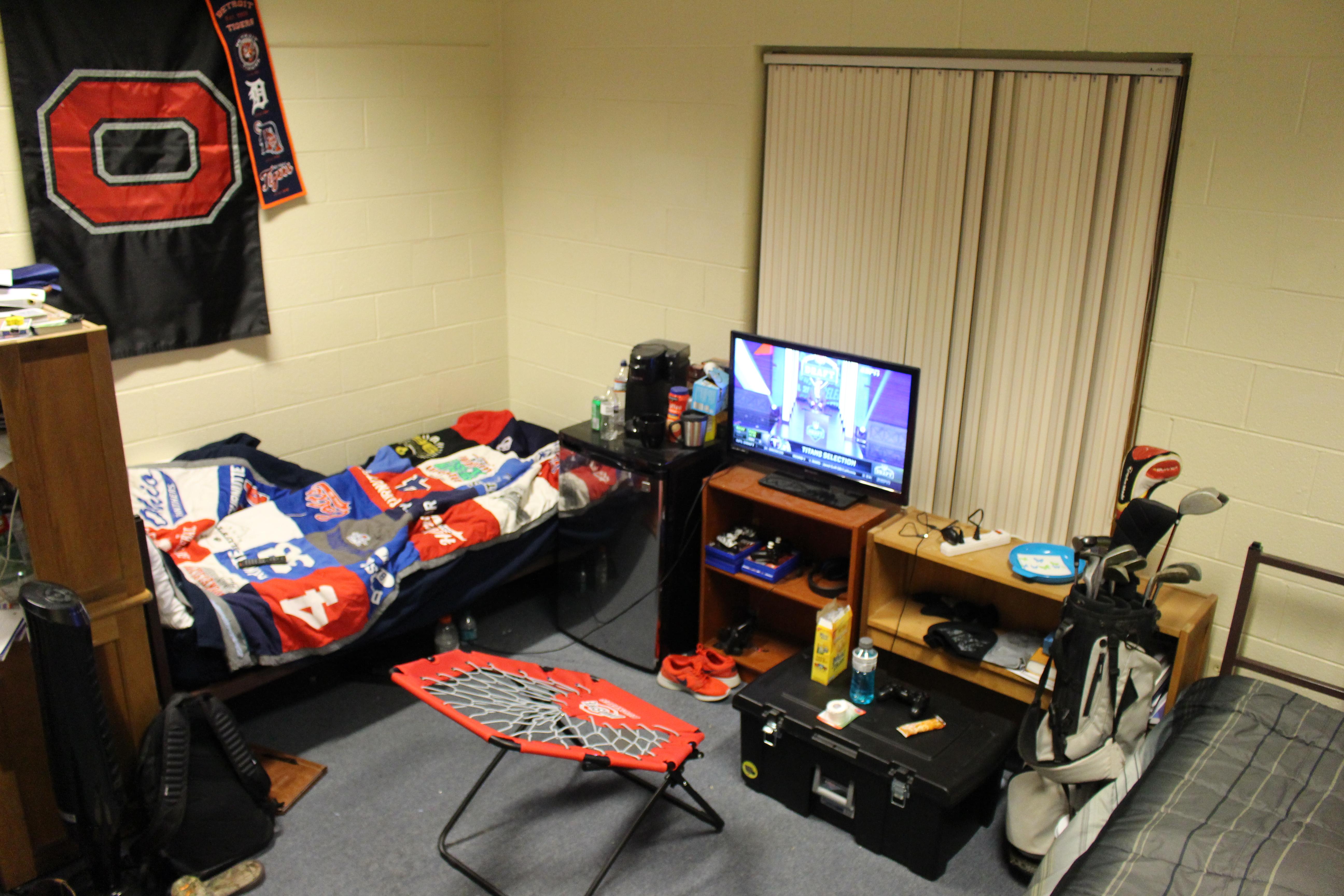 "Don't forget shower shoes and a shower caddy! It helps keep all your stuff together and makes bathroom trips easier!" - Melanie Moon '19
What to pack for college
Do you know what you need?
Here is a helpful list to get you started on making sure you don't forget the essentials!
Talk to your roommate before you make any major packing decisions!
Also, here's what NOT to bring to campus with you.
SUGGESTED "WHAT TO BRING" LIST
Use this checklist to make sure you have everything you need for your first year at college. These are just suggestions; you should adapt this list to suit your own situation.
Bedside lamp
Mini trash can
Storage bins
Under the bed storage trays
Desk lamp
Lighted desk mirror
Fan
Picture hangers (double-sided tape for concrete walls)
Alarm clock
Posters/art
Clothes hangers
Laundry bag/basket
Shower bucket/basket/caddy to carry items
Sticky wall mounts and removable adhesive hooks
Decorative area rug
Additional seating for guests (Futon, bean bag, pouf)
Bed risers/lofts
Bulletin board
Dry-erase markers
2 sets sheets/pillowcases – Twin XL
Towels (three of each, bath, hand, face)
Mattress pad

– Twin XL

2 blankets
Comforter/bedspread
Pillows
Laundry detergent/fabric softener/stain remover
Fabric steamer
Lint brush
Mini sewing kit
Electronic storage media (memory cards, USB flash drives)
Stapler and staples
Printer paper (If you bring a printer. You can print for free in the Tech Center.)
Pens and pencils
Pencil holder and sharpener
Notebooks
Folders
Labels of various sizes
3x5 index cards
Sticky notes
Paper clips and binder clips
Rubber bands
Tape
Scissors
Highlighter pens (multiple colors)
Stackable desk trays
Stamps and envelopes
A sturdy backpack or book bag for everyday use
Calendar or planner
Ruler
Calculator
Whiteout
Hole punch
Computer and any necessary supplies/accessories (Printer is optional. You can print in the Tech Center and residents hall lobbies)
Earphones / Noise canceling headphones
Extension cord
Portable speakers (if you want to play music)
HDMI cord (All Bluffton resident halls have wireless internet.)
Surge protector/power strip
3 prong adapter
MP3 player
TV
Audio equipment
DVD player
Game systems
Coffeemaker/hot pot/microwave
Area rug
Small refrigerator - 3.5 cu. ft. max.
Small microwave
Electric kettle
First aid kit (Antacid/aspirin or other pain relievers/vitamins/antidiarrheal medicine/adhesive bandages/antibiotic ointment/cough drops, etc)
Prescription medicines and copies of each prescription
Hand sanitizer
Shampoo and conditioner
Hairstyling products
Shower gel, bath and face soap
Loofah
Travel soap container(s)
Toothpaste, toothbrush, dental floss
Hair grooming tools (Comb/brush/Hair dryer/straightener/curling iron)
Tweezers
Nail clippers
Razor and shaving cream
Lotion and/or facial moisturizer
Cosmetics
Cotton swabs
Deodorant
Sunscreen
Insect repellent
Bathrobe (Especially important since the shower is down the hall!)
Air freshener
Scale
Thermometer
Heating pad
Air purifier
Your space will be limited, so only bring what you think you will wear.
Underwear
Socks
Pants/jeans
Shirts/blouses
Sweats
Shorts
Pajamas
Slippers
Shower shoes/flip-flops (community showers)
Sweaters
Sunglasses
Belt
Light/heavy jackets (You will be walking to class; be sure your coat or jacket is right for the climate)
Gloves/scarf/hat
Face mask
Rain/snow boots
2 pair of sneakers or comfortable walking shoes
1 set of business-casual clothes
1 pair of dress shoes
1 swimsuit
Trash bags
Wet wipes
Tissues
Microwave-safe bowl, plate
Plastic cups
Coffee mug
Water bottle
Can/bottle opener
Food storage containers
Foil
Disposable forks and spoons
Pots/pans/kitchen utensils
Ziplock bags
Popcorn/chips/snacks
Cereal/granola bars/pop tarts/fruit snacks
Quarters (For when the vending machines call.)
Umbrella
Sports equipment
A small and inexpensive toolkit
Car registration and insurance card
Medical insurance card
Driver's license
Student ID
Emergency contacts
Safety pins
Flashlight
Board games
Dolly (you'll need it for moving boxes and furniture from your car to your room. Send it home with Dad after you've moved in)
Having trouble finding extra-long bedding to fit Bluffton's mattresses?
The office of residence life has partnered with Residence Hall Linens to provide our students and families with a convenient, affordable way to ensure you have sheets that will fit all of the beds on campus. The Residence Hall Linens program has all your campus living needs, from extra long twin sheets and comforters to matching towels and storage items.
A portion of the proceeds from this program are used for programming in the residence halls. Shipping is free for all Value Pak orders, and there are more than 40 color combinations available. Plus, linens are delivered to your home during the summer so you don t have to worry about waiting in line at the store. Order now for the best selection as popular colors can sell out quickly!
>>> order linens
What not to bring
Safety is our number one priority at Bluffton University in residence life. We try to create an environment that is safe for everyone to comfortably live.
The following items are NOT ALLOWED in the Bluffton University residence halls:
window air conditioners

space heaters

animals/pets (with the exception of fish and emotional support animals)

water beds

halogen lamps

toaster/indoor grill/waffle iron

partitions

incense/

candles/lanterns
electric iron
charcoal/lighter fluid