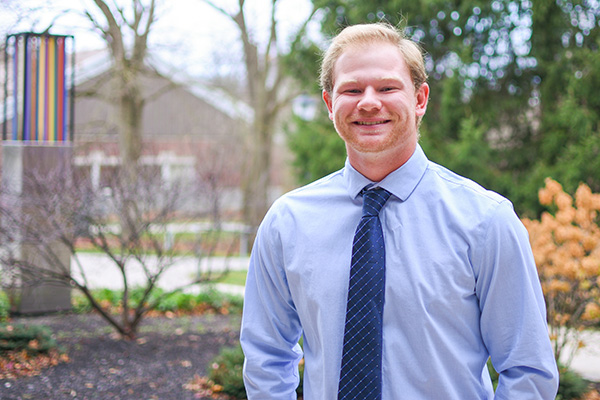 "It's reassuring to know that my hard work throughout my undergrad has led me to this opportunity, and I'm excited to start learning the content that's essential to becoming a physical therapist."
Health Sciences
Devoted to a healthier future.
Interested in a career in the health sciences? At Bluffton, we have 80+ majors, minors and programs including medical lab science, nursing, nutrition and dietetics, pre-medicine, pre-physical therapy and speech-language pathology and audiology. Through experiential learning in the first year, our students bridge the gap from classroom to clinic early in their professional journey.
Connect with an admissions counselor
Quincy will get back to you in 48 hours to discuss your opportunities at Bluffton University!

Quincy Salcido
Admissions counselor
salcidoq@bluffton.edu
419-860-3742