---
The Wannemacher Food Science Lab in Knowlton Science Center includes six kitchen areas with three gas and three electric stoves with state-of-the-art safety features.
Nutrition and dietetics
Devoted to a Healthier World
Do you pride yourself on bringing tasty, yet healthy offerings to the family dinner? Are you fascinated by the connection between food, beverages and athletic success? Do you binge watch the Food Network?
Turn your passion into a profession. Promote health through nutrition and dietetics. Learn ways to extend life through clinical practice and nutrition education.
Through Bluffton's 4+1 Integrated Masters Program, you can complete all requirements for the Registered Dietitian Nutritionist (RDN) credentialing exam in just 5 years.
Not interested in becoming a registered dietitian? Our Food and Nutrition major provides a solid preparation for careers in wellness or business.
Food and nutrition major
The study of food and nutrition includes courses in science, behavioral sciences and management strategies, with a solid foundation in liberal studies. This major is for those who do not plan to become a registered dietitian.

Choose a concentrations in Wellness or Food and Nutrition in Business.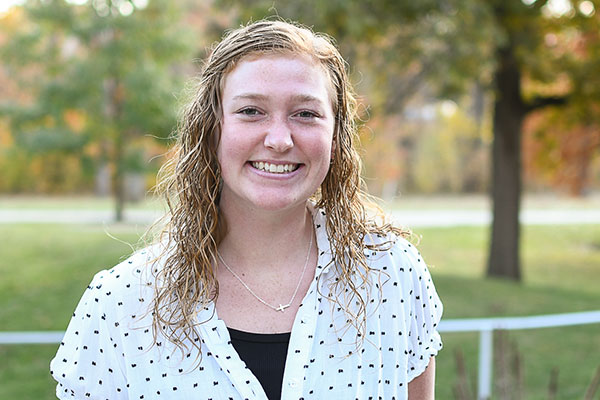 "You learn the science of how food is broken down and which foods contain which nutrients, so it's really interesting. Taking classes like Food Science while taking Chemistry at the same time allows you to grasp it, to understand the material way more."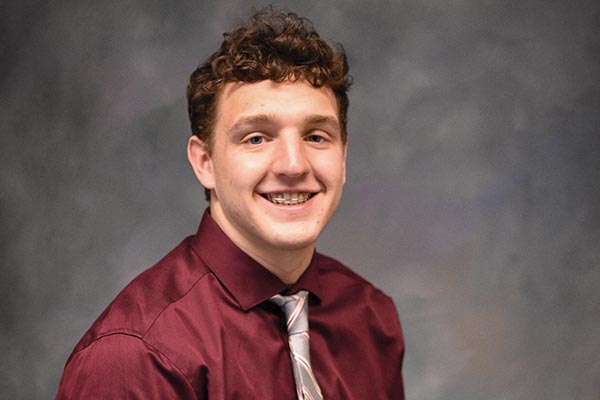 Jeremy Locklear, a 2022 graduate, was a member of the Bluffton Bread Company staff, a Food and Nutrition major and football player.
"I have always been interested in cooking and I plan on owning my own restaurant later in life so I felt like it was the perfect major for me to learn about nutrition and business."
More about Jeremy >
The food and nutrition major offers two concentrations, both combine coursework emphasizing the foundations of nutritional sciences with the physical and biological sciences necessary for professional practice.
WELLNESS

works with people, families and communities to enhance their quality of life. Career options include corporate wellness programs, health/fitness clubs, educational institutions, community agencies and personal training/consulting.
FOOD AND NUTRITION IN BUSINESS:

There is considerable demand in the global food industry for persons who understand food and nutrition. Career opportunities include managing food service organizations, food production, food product development and marketing, culinary arts and food sales. A variety of business courses are included in this major and a hands-on internship is required as part of the curriculum.
Food and Nutrition students with concentrations in business or wellness have interned at:
Honda of America
Food manufacturing facilities
Cracker Barrel Corporate Headquarters
Bluffton Fitness and Recreation Center
YMCA
Ohio State University Extension office
Pre-dietetics major
Being a pre-dietetics student at Bluffton University means taking a challenging curriculum in which you'll learn the scientific knowledge and gain skills in preparation to become a registered dietitian nutritionist (RDN). All of our students receive practical experience in hospitals and the community while at Bluffton.
Dietetics is a profession concerned with the science and practice of human nutritional care. An RDN is an allied medical professional who puts into practice the science and art of food and nutrition in the service of people, individuals, families and communities. In Ohio, a registered dietitian must also be a licensed dietitian (LD).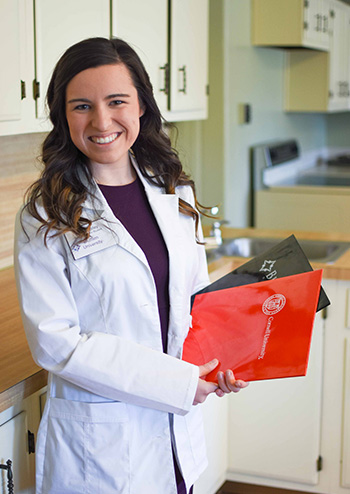 "Nutrition impacts everyone, everyone eats. And eating is not only a social thing that we do but also a metabolic processes that affects your health. So I really hope that somehow the research that I love doing will positively impact people's health."
As of Jan. 1, 2024, students need a master's degree in order to take the Commission on Dietetic Registration credentialing exam to become an RDN.
To meet this need, Bluffton now offers a 4+1 year RDN Integrated Master's Program.
Following completion of a bachelor's degree in pre-dietetics and this 12-month master's program, you are eligible to take the national registration examination. In Ohio this is also the state licensure exam. Upon passing, you are a registered and licensed dietitian.
Bluffton has obtained Candidacy Accreditation from ACEND for its master's program.
The Bluffton University dietetics program has maintained a high success rate.
85% of our graduates have been placed in ADA internship positions within a year of graduation.

95% of our graduates have passed the registration examination on their first attempt (100% on second attempt).
Wellness minor
Are you interested in wellness issues but leaning toward a major in another department? Consider a minor in wellness.
The main concern of nutrition and dietetics major is the health promotion and disease prevention for the general public. The wellness minor offers the student studies in food, nutrition, fitness, exercise and wellness concepts for the general public. Employment opportunities for graduates include the fitness industry, corporate wellness programs, resorts and spas, and community and public health settings.
Explore courses for a minor in:
Wellness (not available to food & nutrition majors)