Current Students

Campus News and updates
Cross-cultural requirement
Sophmores and juniors, now is the perfect time to consider cross-cultural experiences. Applications for May-June 2024 open at 7 a.m. on Wednesday, Oct. 11, and close at 5 p.m. Wednesday, Oct. 18. Learn more about Cross-cultural programs.
MyBluffton and Moodle
Over fall break, both MyBluffton and Moodle will be offline starting at 5 p.m. on Friday, Oct. 6. MyBluffton is anticipated to be back online Tuesday, Oct. 10 and Moodle on Thursday, Oct. 12.
Student employment
Jobs are available for students on campus! Reviewing open positions and applying is easy through My Bluffton. From the "Student" tab, click "Learn and Earn" in the left margin. The page includes helpful information on the application process and work agreements!

We Are Beavers All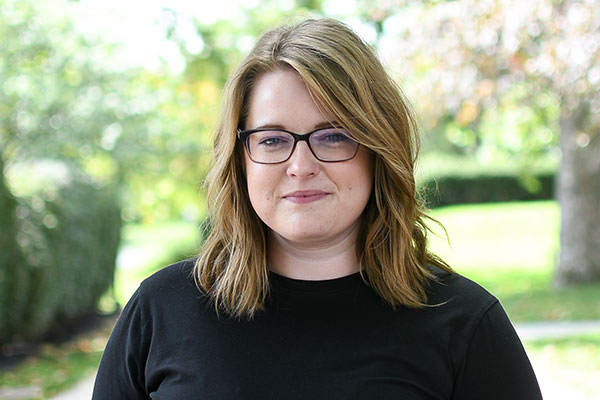 Katrina Stone '25

An information technology major and computer science minor from Cairo, Ohio, is completing an internship with Dr. Amy Mullins, director of graduate programs in education. Stone developed Mullins' website "Phonics Innovations: Crack the Code" into an app.