Current Students

Sunday Morning Worship at the Labyrinth.
Campus News and updates
Family day:
We are excited to host your families Saturday, Sept. 24. We have plenty going on around campus and the community so, grab your families and show them your favorite spots!
Swim and Dive team:
The Beavers Swim and Dive team is looking for new members to join the team. Contact Coach Luke Kleman at klemanl@bluffton.edu with questions or to join a practice team.
Detroit Institute of the Arts:
Take a trip to Detroit Institute of the Arts for the VanGogh special exhibit Oct. 22. Purchase your $10 tickets (covers transportation, lunch and admission) at VanGogh special exhibit.
Student employment:
Jobs are available for students on campus! Reviewing open positions and applying is easy through My Bluffton. From the "Student" tab, click "Learn and Earn" in the left margin. The page includes helpful information on the application process and work agreements!

We Are Beavers All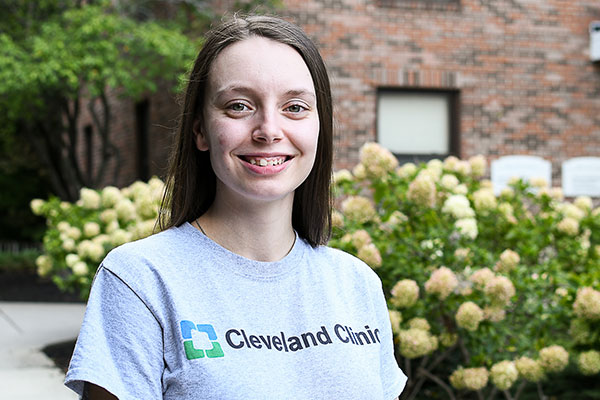 Lillianne Cameron '23, a nursing major from Canal Fulton, Ohio, chose nursing as her career path already in the seventh grade. More recently, she's become fascinated with the heart and cardiac care.
"I can't tell you why I love the heart so much, but it just makes sense to me," Cameron said.