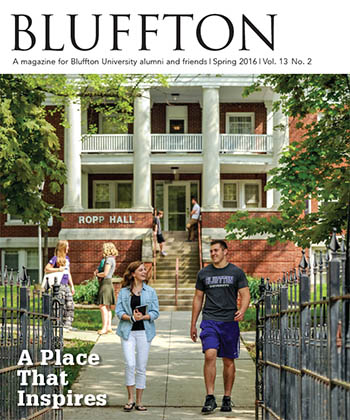 A Place that Inspires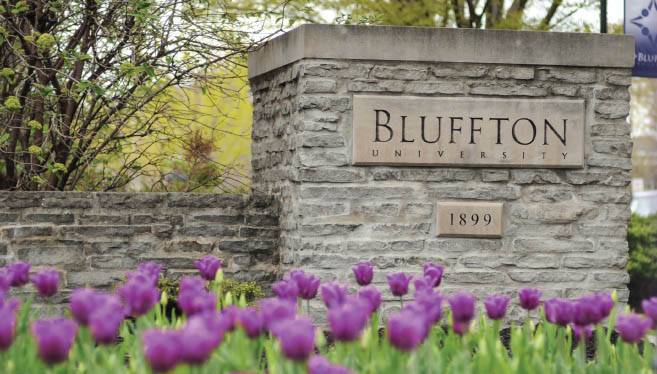 Sometimes Bluffton University's quiet demeanor masks the accomplishments of our students and faculty. However, the intimate nature of Bluffton's campus allows for experiential learning and cross-disciplinary interaction. This place is filled with people who make the university special and develop students' confidence and the skills they need to be successful after graduation and as they influence the world.
Bluffton may be quiet, but Bluffton is also a place that inspires.
FINDING INSPIRATION THROUGH FITNESS
Senior Aron Gibson goes by several nicknames. Dr. Randy Keeler, associate professor of religion, calls him "Coach." That's because during the spring 2016 semester Gibson served as Keeler's fitness coach as part of a requirement for his strength and conditioning class.
>>> more
FINDING INSPIRATION IN THE CLASSROOM
Bluffton has a student faculty ratio of 12:1. That number allows for many one on one interactions, but for the spring 2016 data analytics class the ratio was 7:7. That's right. Seven professors for seven students.
>>>more
FINDING INSPIRATION IN THE LAB
From foods that conquer winter depression to learning to cook with lentils, 14 junior nutrition students fed the bodies and brains of faculty, staff and community members during the annual cooking series in Berky Hall. "It's a learning lab," said Jeanna Haggard, assistant professor of food and nutrition.
>>> more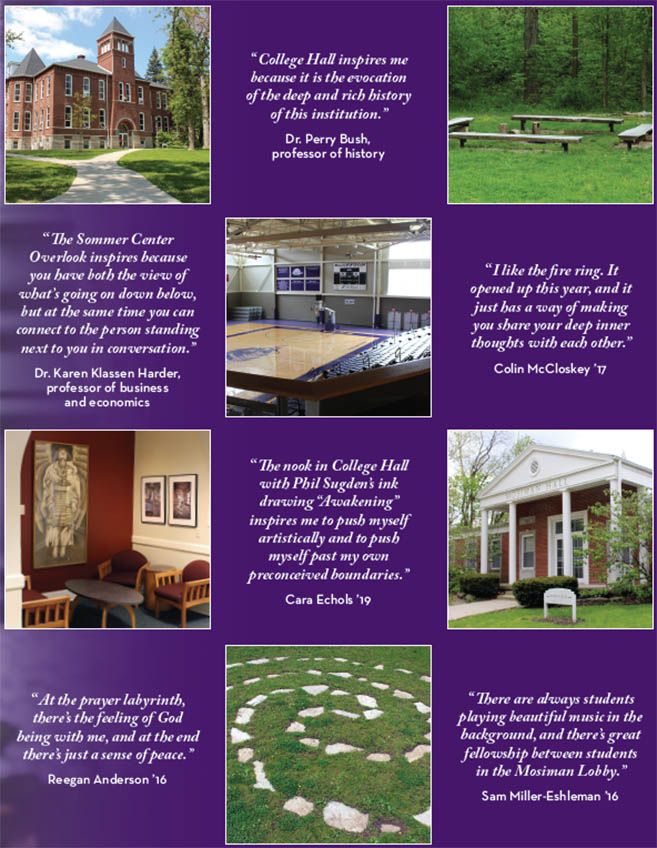 Included Content