Exploring choices
06/13/2023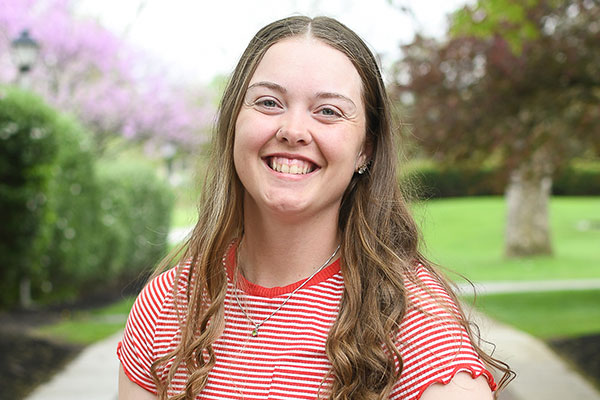 Finding her fit in social work
Katie Fleshman '24, a social work major from Delaware, Ohio, originally pursued accounting because she was good at math, but the major never really felt right.
A comment from a professor during her Becoming a Scholar class, the first course of the Bluffton Blueprint, led Fleshman to further explore her choice.
"We were talking about our life goals, and something didn't add up for me. Something just wasn't right," explained Fleshman. "She was shocked when she heard I was an accounting major. She thought I was a communication major or a social work major."
The comment stuck with Fleshman and when she chose classes for her spring schedule, Fleshman added a few social work classes.
"I had never thought about social work before, but I ended up loving the classes and meeting other social work majors," said Fleshman. "They were like, 'we can help people in this way and this way and this way,' and I was like excuse me! This is where I belong!"
Fleshman's career choice was further cemented during her Social Work Practice 1 class when she completed a 40-hour placement at the SAFY Youth Drop-In Center in Lima, Ohio.
There, Fleshman assisted social workers and youth as they worked on behavioral health treatment plans in areas such as anger management, expressing emotions and improving communication skills.
"The placement helped me decide what area of social work I want to go into," said Fleshman, who plans to work as a school social worker.
On campus, Fleshman is a pitcher and utility player for Beavers softball, a resident advisor and a member of Student Senate.
After attending a high school of nearly 2,000 people, she chose Bluffton because of its small size and community feel.
"At Bluffton, the professors actually care about how we're doing inside of the classroom and outside of the classroom," said Fleshman. "Overall, the experience you get at Bluffton is that people care about you. If you are struggling somebody is going to be there to help you."
During the 2023-24 academic year, she's looking forward to making new connections with the first-year students on her floor, being a voice for fellow students through Senate and completing her semester-long social work practicum.
Design Your Life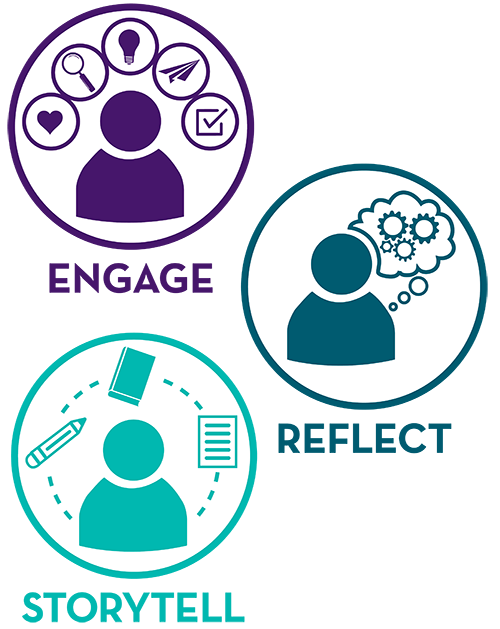 Design Your Life will help you build a framework for your life experiences.