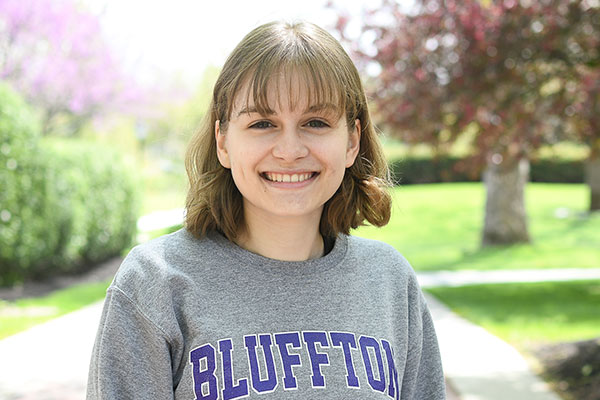 ---
"It's cliché but I've always wanted to help people. I also want to learn from people who've had different life experiences than I've had and to work toward changing systems that are unjust for certain groups of people."
Social work
A senior forced to choose between medicine or food. A child hiding from an abusive adult. An adult looking for work while dealing with mental health issues.
Social workers are compassionate, creative problem-solvers. They counsel and connect people in need with support services.
At Bluffton, social work professors see themselves "training future colleagues." Bluffton graduates are employed in human service settings: including children's services, mental health facilities, nursing homes, schools, corrections facilities and rehabilitation clinics.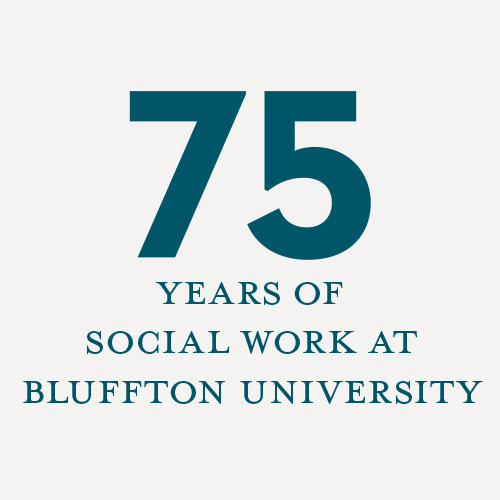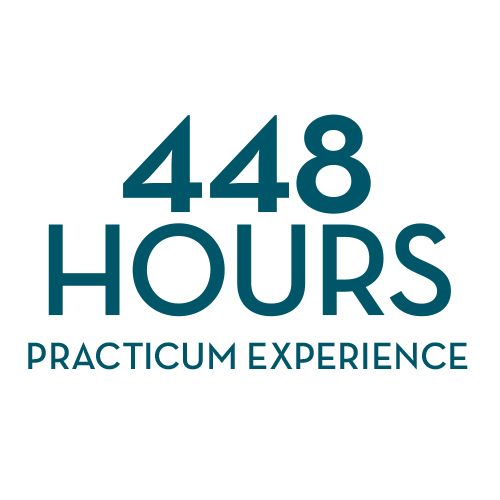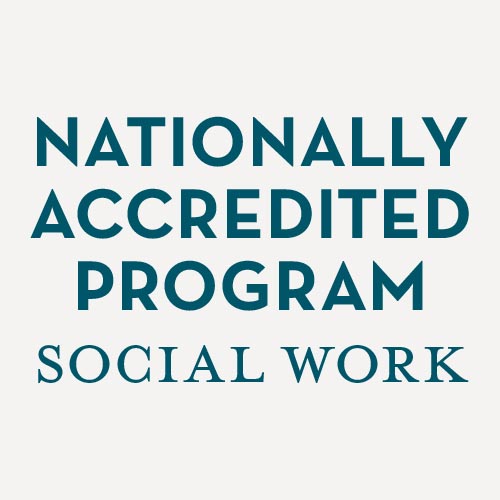 Program distinctives
4+1 program - earn your bachelor's and master's in social work in five years

An emphasis on social justice and anti-oppressive practices

Advisors dedicated to student success and personal mentorship

More than 40 internship/fieldwork placement locations to fit your career goals

Most transfer students complete a social work major in two academic years

Accredited by the Council on Social Work Education. Our program meets or exceeds all accreditation standards.
Bluffton social work graduates are prepared for both entry-level positions in the field or for graduate school.

Frequently asked questions
Social workers help people solve and cope with problems in their everyday lives. One group of social workers—clinical social workers—also diagnose and treat mental, behavioral and emotional issues.
>>> more from the Occupational Outlook Handbook
One study predicts a critical shortage of social workers in the near future, particularly to serve the increasing needs of aging baby boomers.
NASW's Workforce Studies includes information about a national survey of licensed social workers in the United States.
To get an idea of jobs being posted, see job listings by "The New Social Worker."
Some social service agencies and professional organizations, such as the North American Association of Christians in Social Work post job opportunities on their web site.
In many locations, starting salaries for social workers are similar to starting salaries for other service professions such as teachers. Information on social worker pay can be found at this Bureau of Labor Statistics site
Bluffton's social work program is accredited by the Council on Social Work Education.
By being an accredited program and school, our students will be eligible for their licensure to be a licensed social worker at a baccalaureate level. Graduating from an accredited program, will put our students in advanced standing for admission into graduate schools of social work.
Every state requires some form of legal regulation of social work practice. Ohio requires social workers to be licensed. A bachelor's degree in social work is needed to be eligible to apply for the license.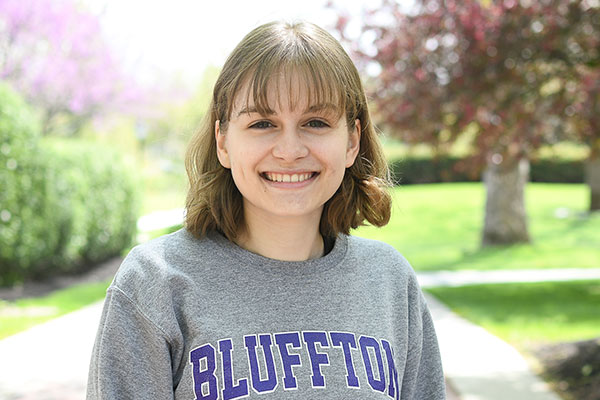 ---
"It's cliché but I've always wanted to help people. I also want to learn from people who've had different life experiences than I've had and to work toward changing systems that are unjust for certain groups of people."