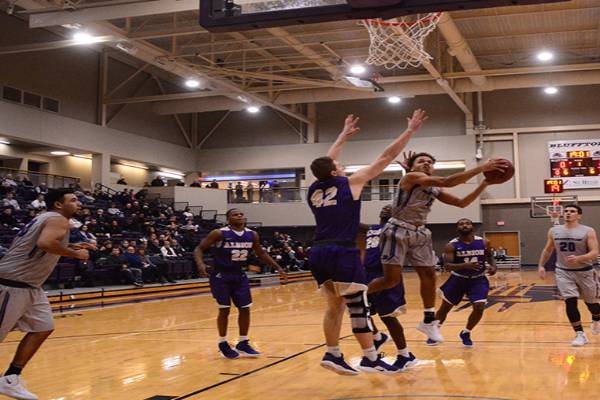 Men's basketball alumni game
Come back to campus for this year's alumni game!
Saturday, Feb. 12, 2022

11:30 a.m. - Men's alumni game in Sommer Center
12:30 a.m. - Lunch provided for you and your family in the Sommer Center
2 p.m. - Bluffton varsity men vs. Franklin
Reconnect with former teammates on the court for an alumni game and enjoy lunch afterwards. Stick around to cheer on the current team as they take on Franklin at 2 p.m., followed by a women's game at 4 p.m. You are welcome to participate in the alumni game, or just join your former teammates for the day.
Please let us know if you'll be attending by completing this form by Feb. 7, 2022. RSVP early for the best chance of receiving a t-shirt in your size. Limited numbers of each size will be ordered before Feb. 7 to ensure delivery by your alumni game.

RSVP