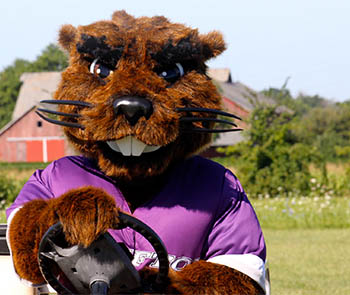 Beaver Reunion

The Beaver Family is a real thing! Remember the friends you made in the suit? The secret greetings you shared because you didn't know each other outside of the suit?
No need for secrecy when former Beaver mascots celebrate J Denny's 10+1 year anniversary on Saturday, Jan. 22. Join us for a reception, reveal of the 2021-22 mascots and a reunion meal for mascot alumni and their families.
Beaver Reunion agenda
Saturday, Jan. 22, 2022

2 p.m. – Bluffton varsity women vs Hanover
Approx. 3:30 p.m. – Beaver reveal at the conclusion of the women's contest.
Drop in reception in the Sommer Center Reichenbach Room following the reveal.
4 p.m. – Bluffton varsity men vs Hanover
6:30 p.m. – Reunion gathering. Meal provided. Reichenbach Room.
Please let us know if you'll be attending.

RSVP
*** Broken a:234393 www-redesign: form/mbkb alumni game ***